FÉLICIEN ROPS
Some 30 works by Félicien Rops span the breadth of his oeuvre. Beginning his career as an illustrator for the self-founded publication Uylenspiegel, Félicien Rops published artistic, political and social caricatures in lithography. Like Goya, Rops defended free speech and fought against the moral rigidity of the bourgeoisie and the clergy. He cherished his obscurity and did not want to be famous.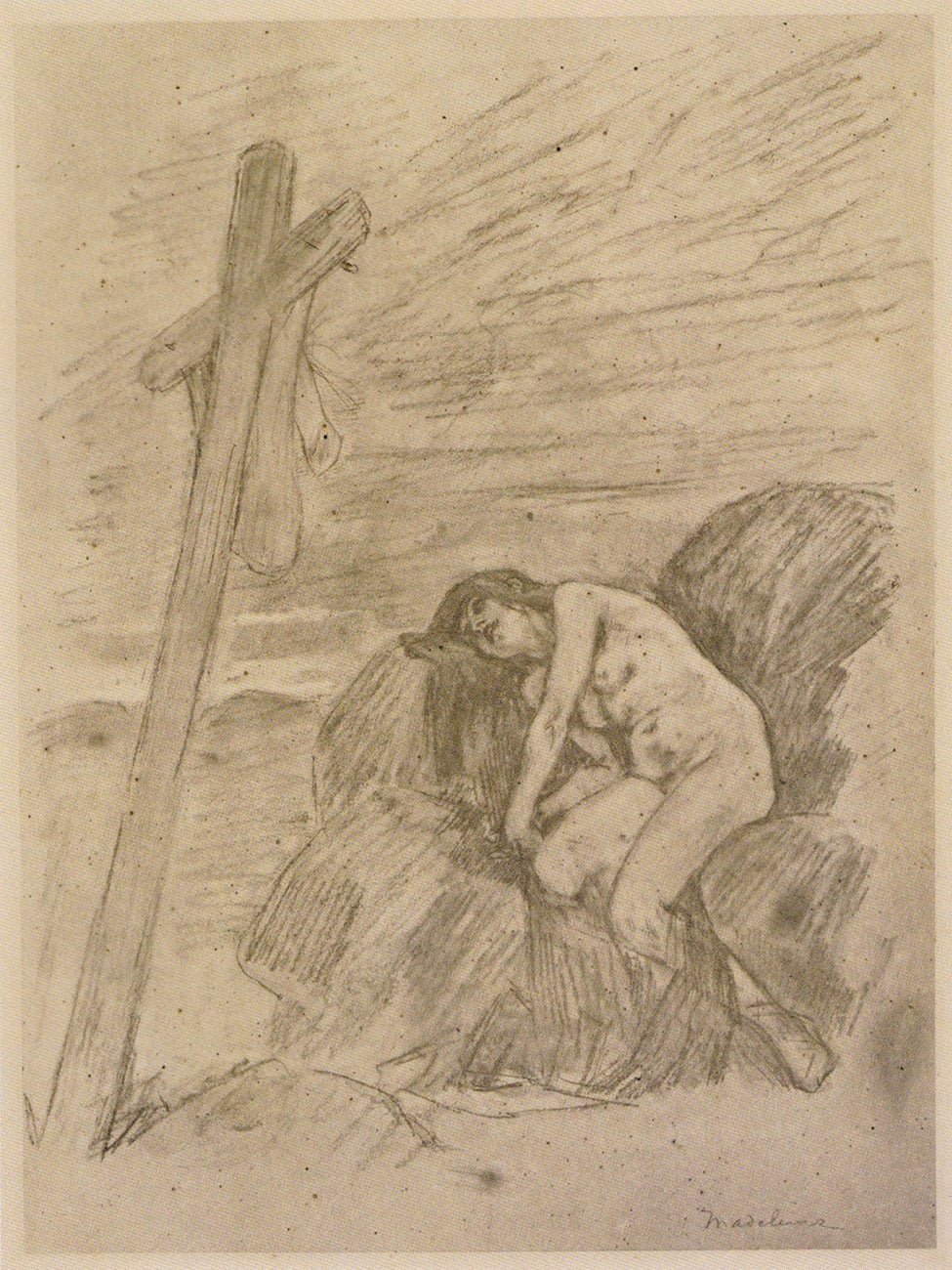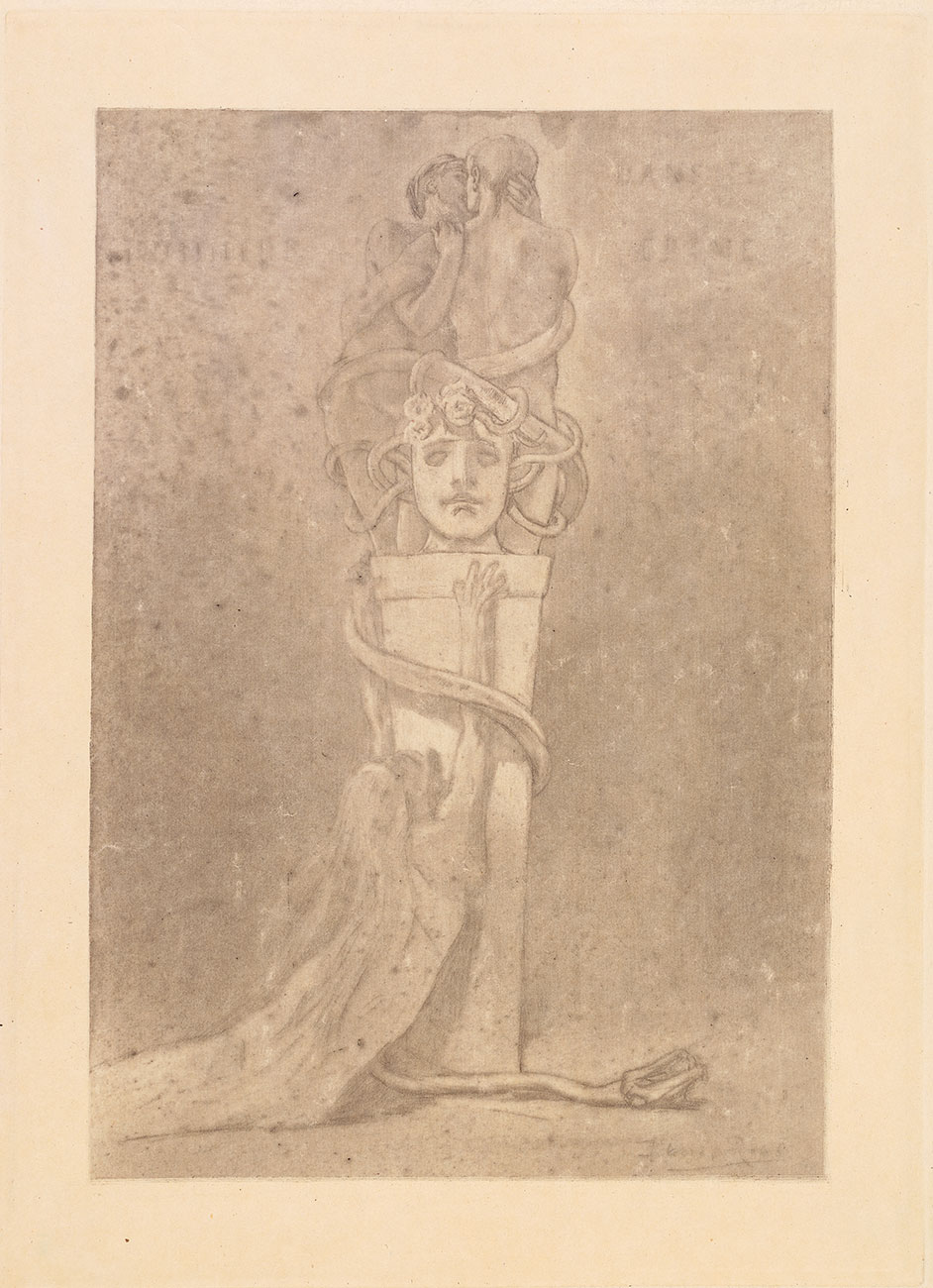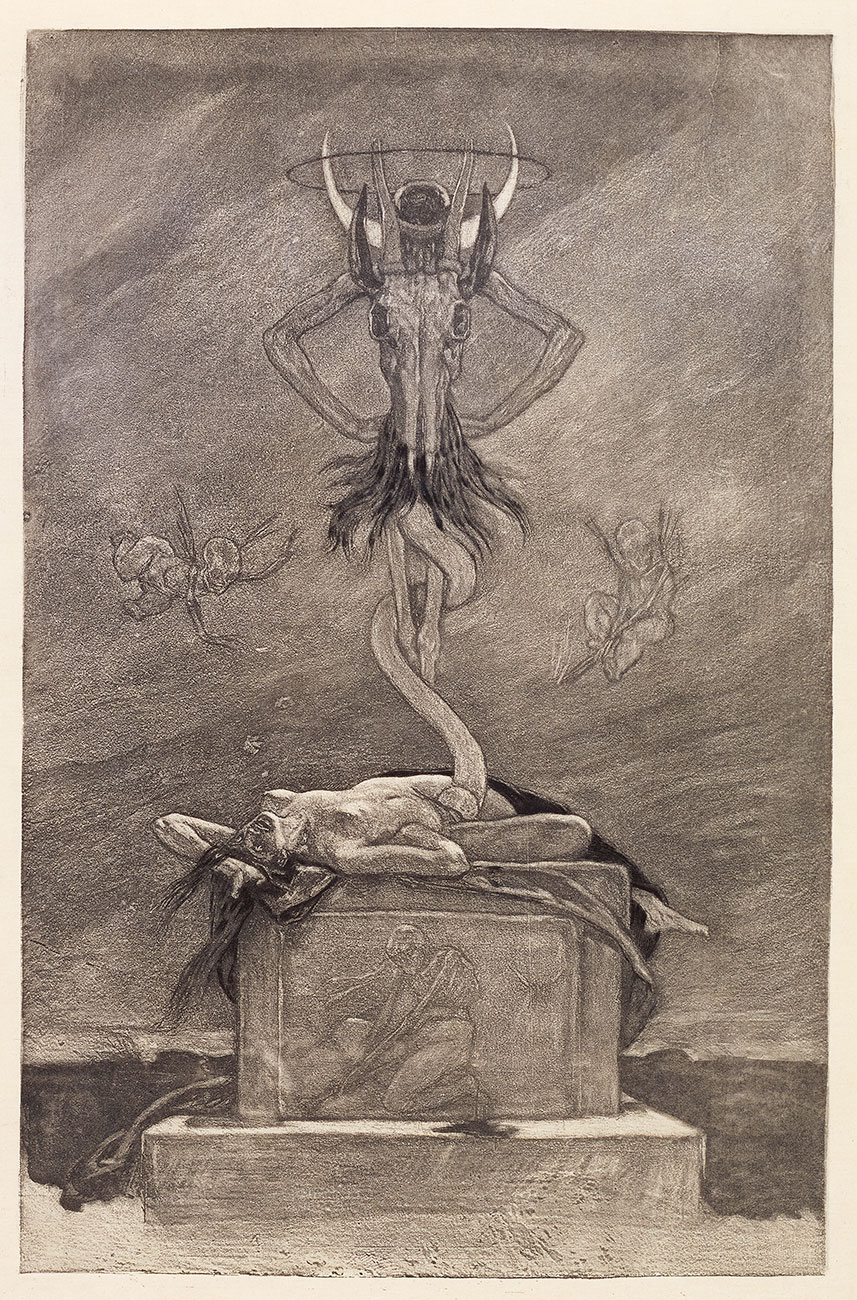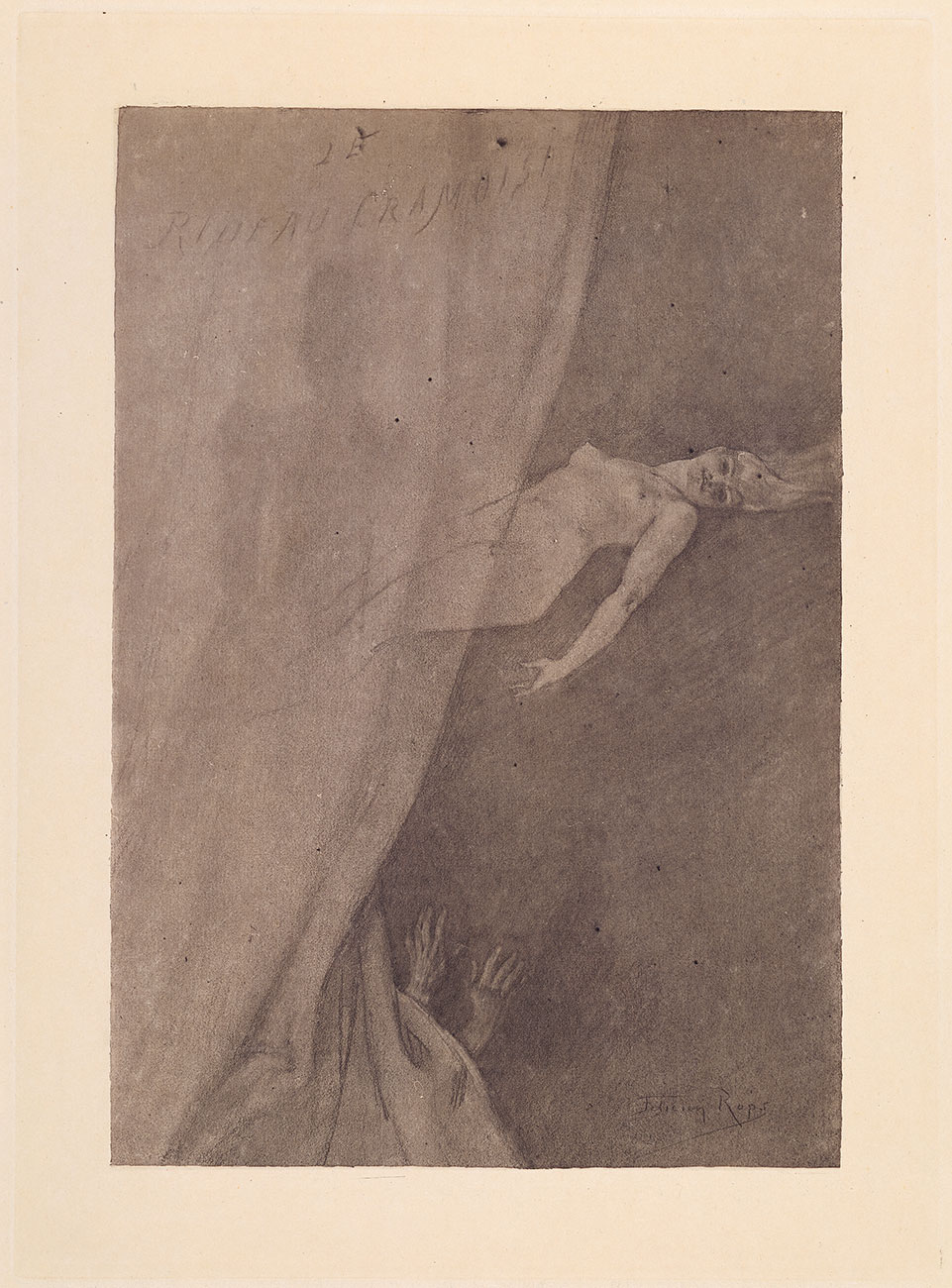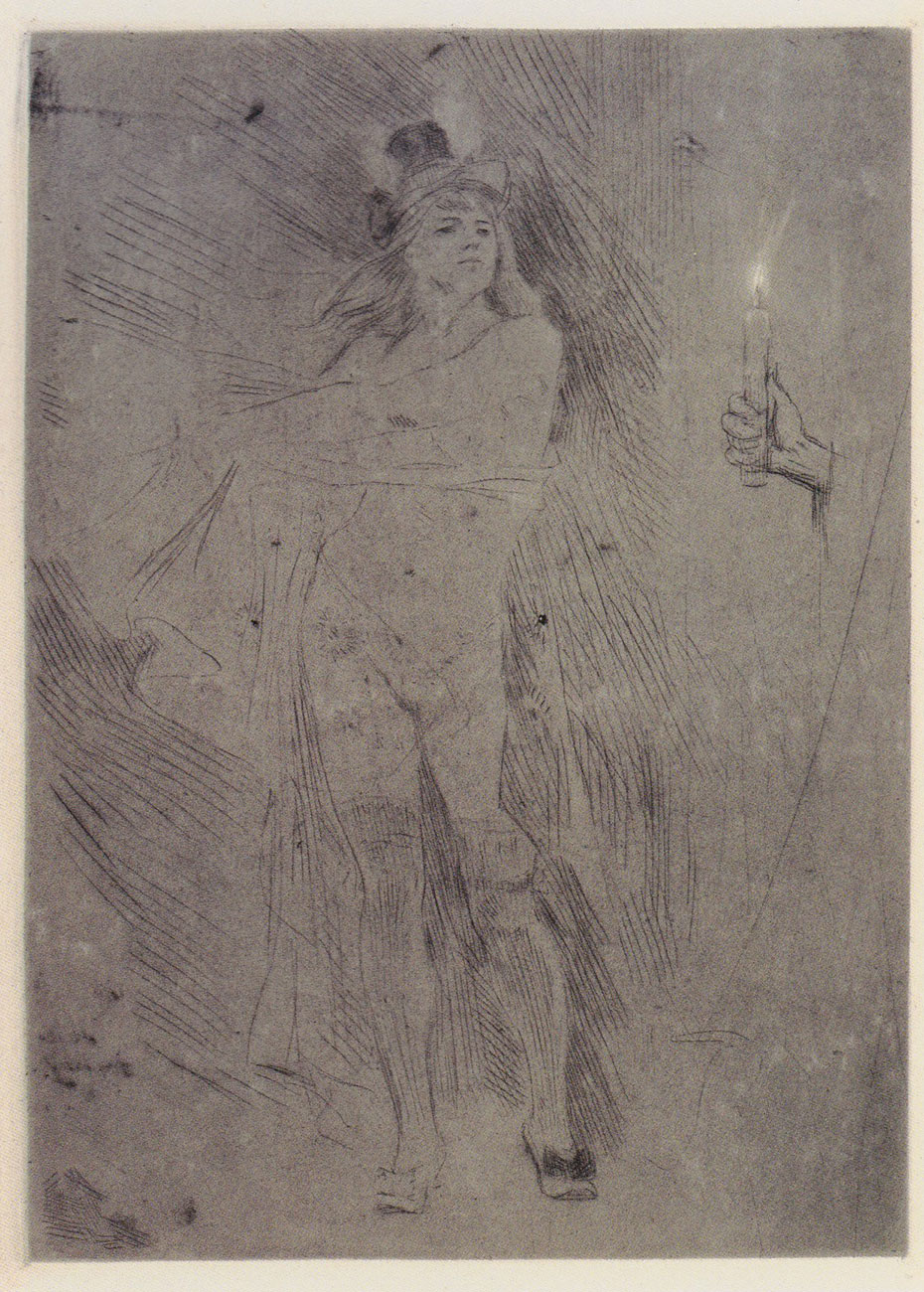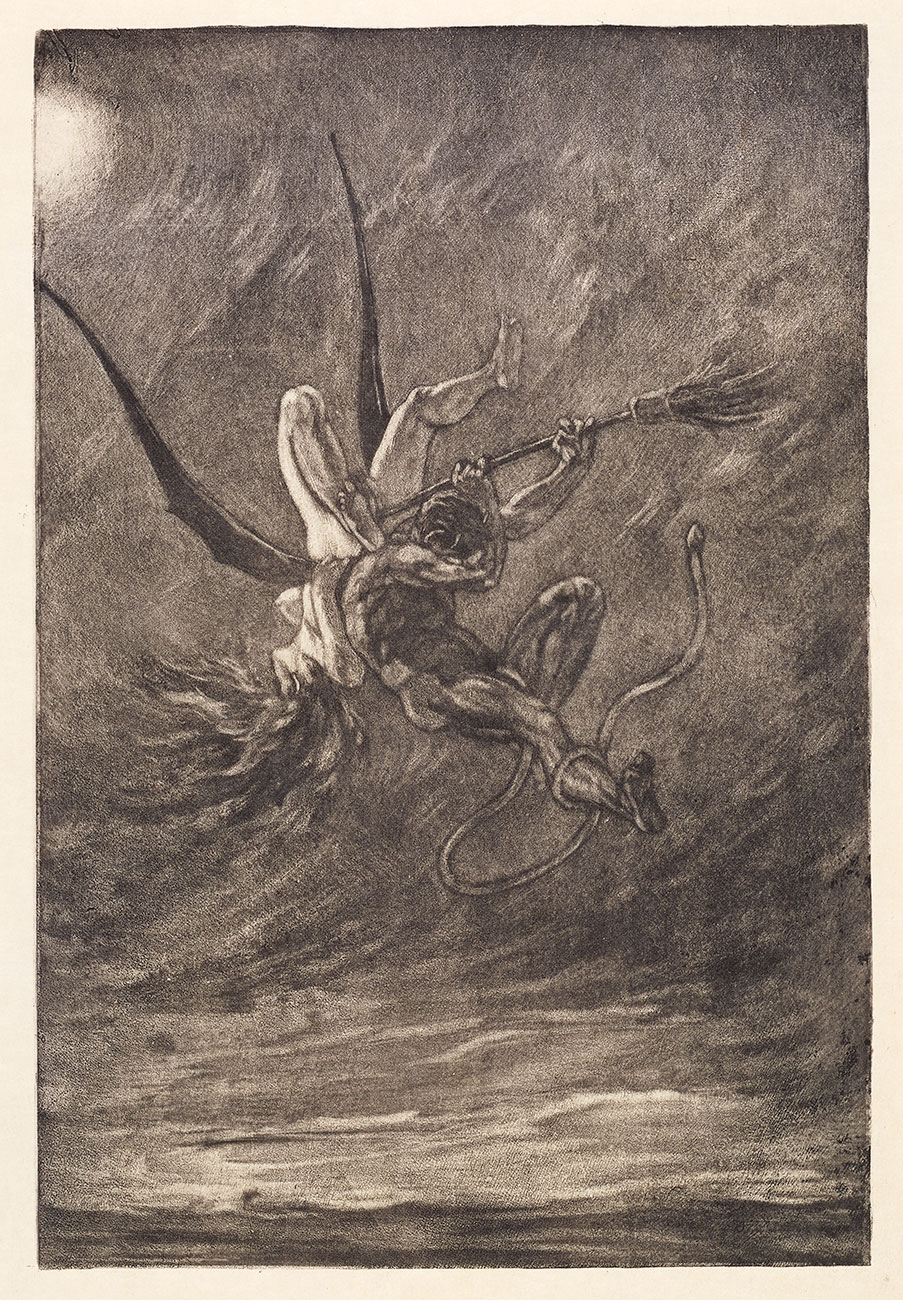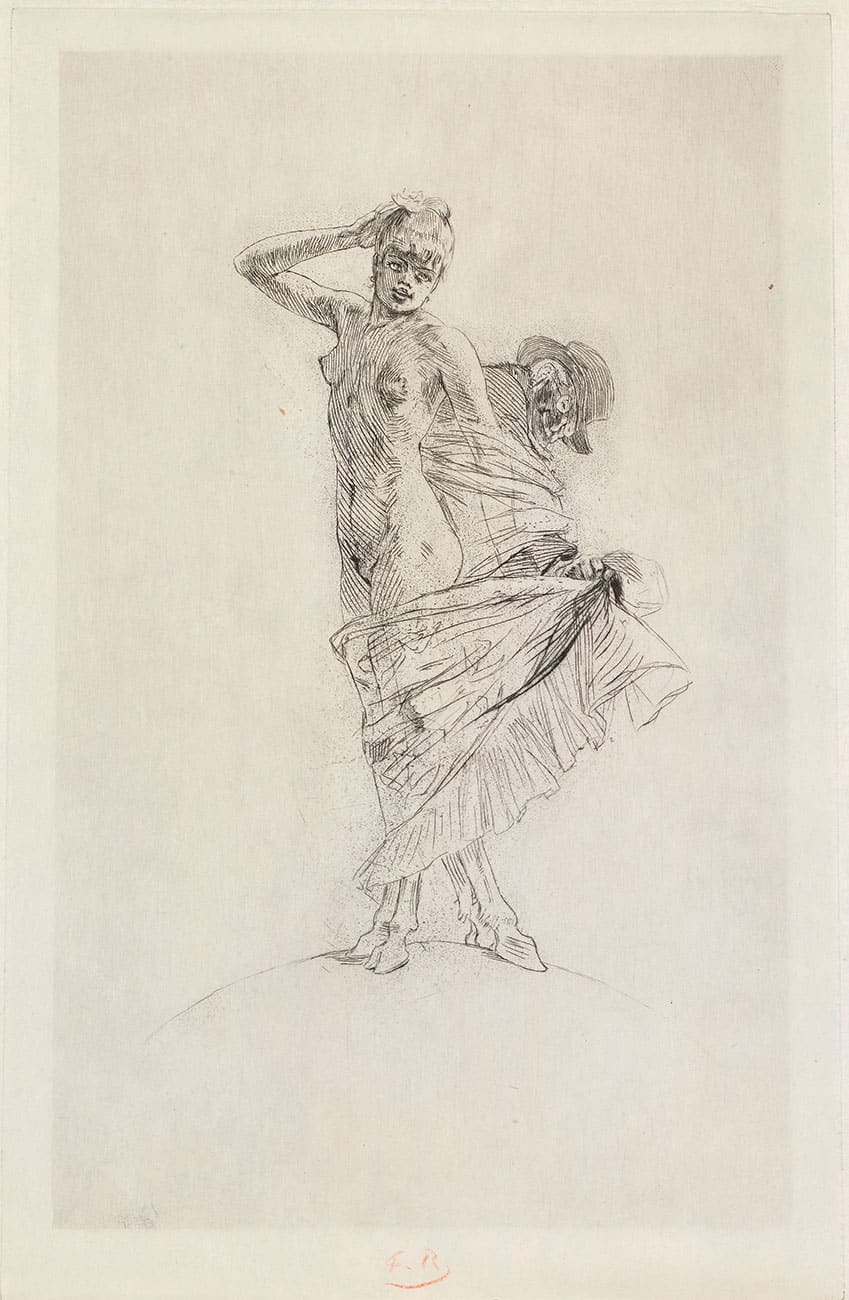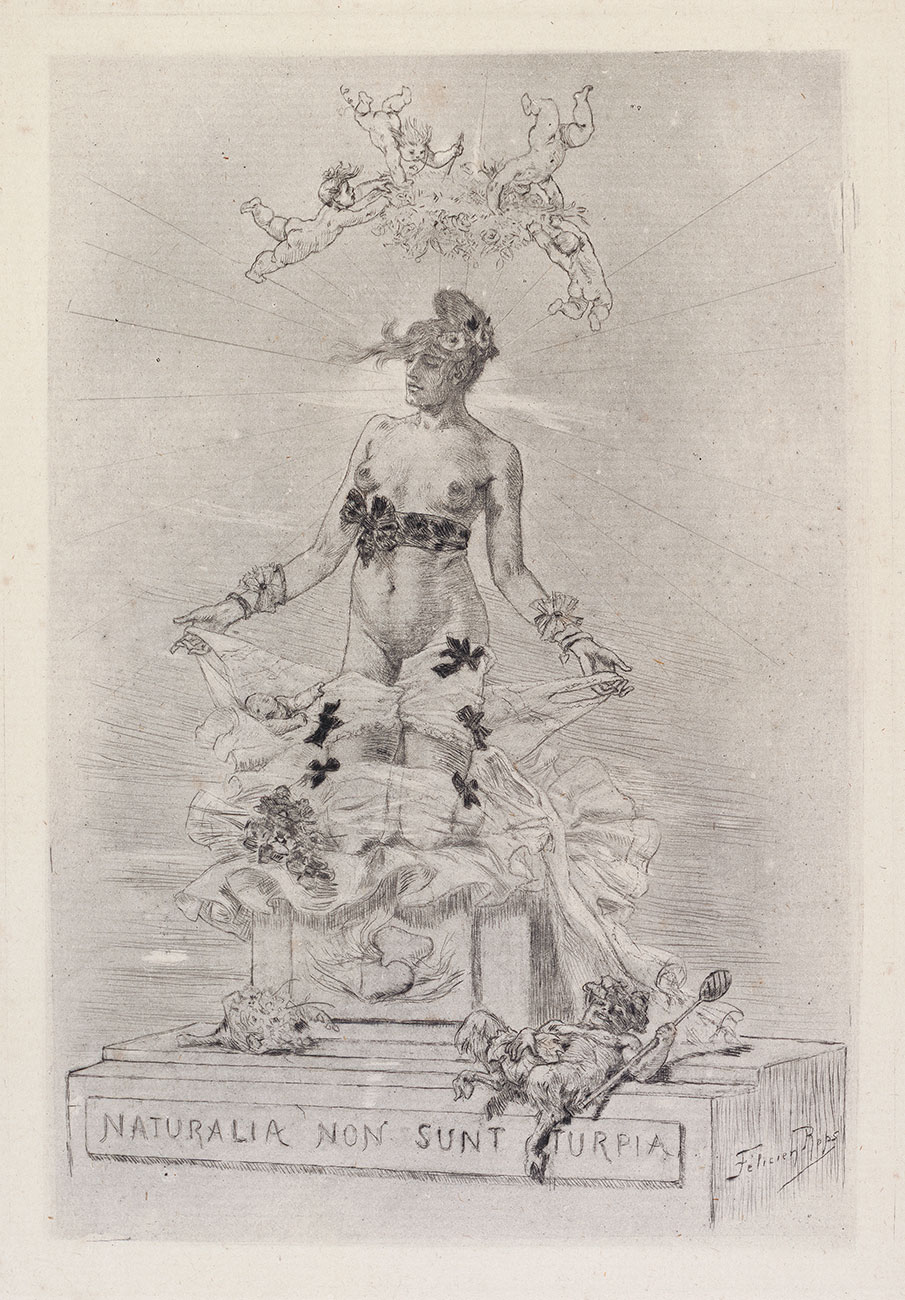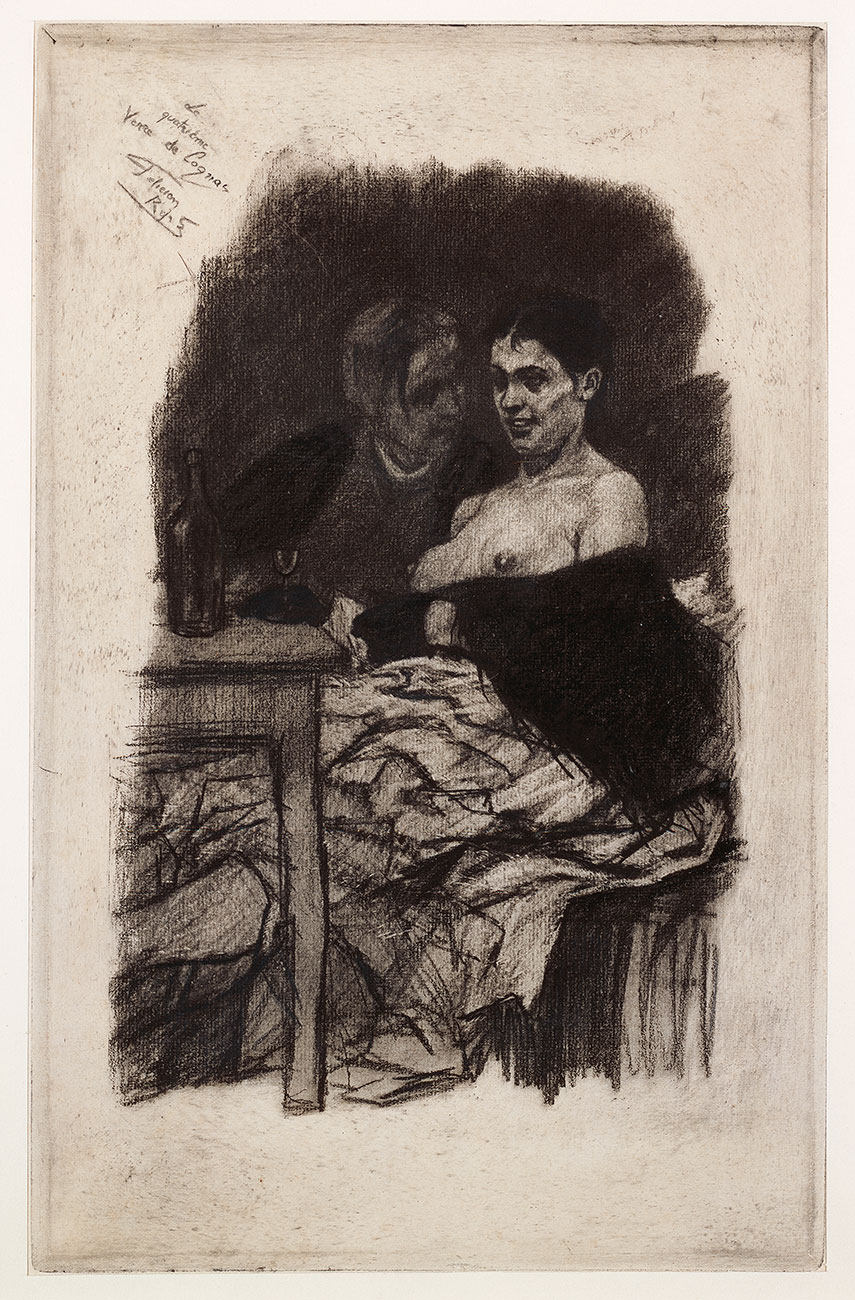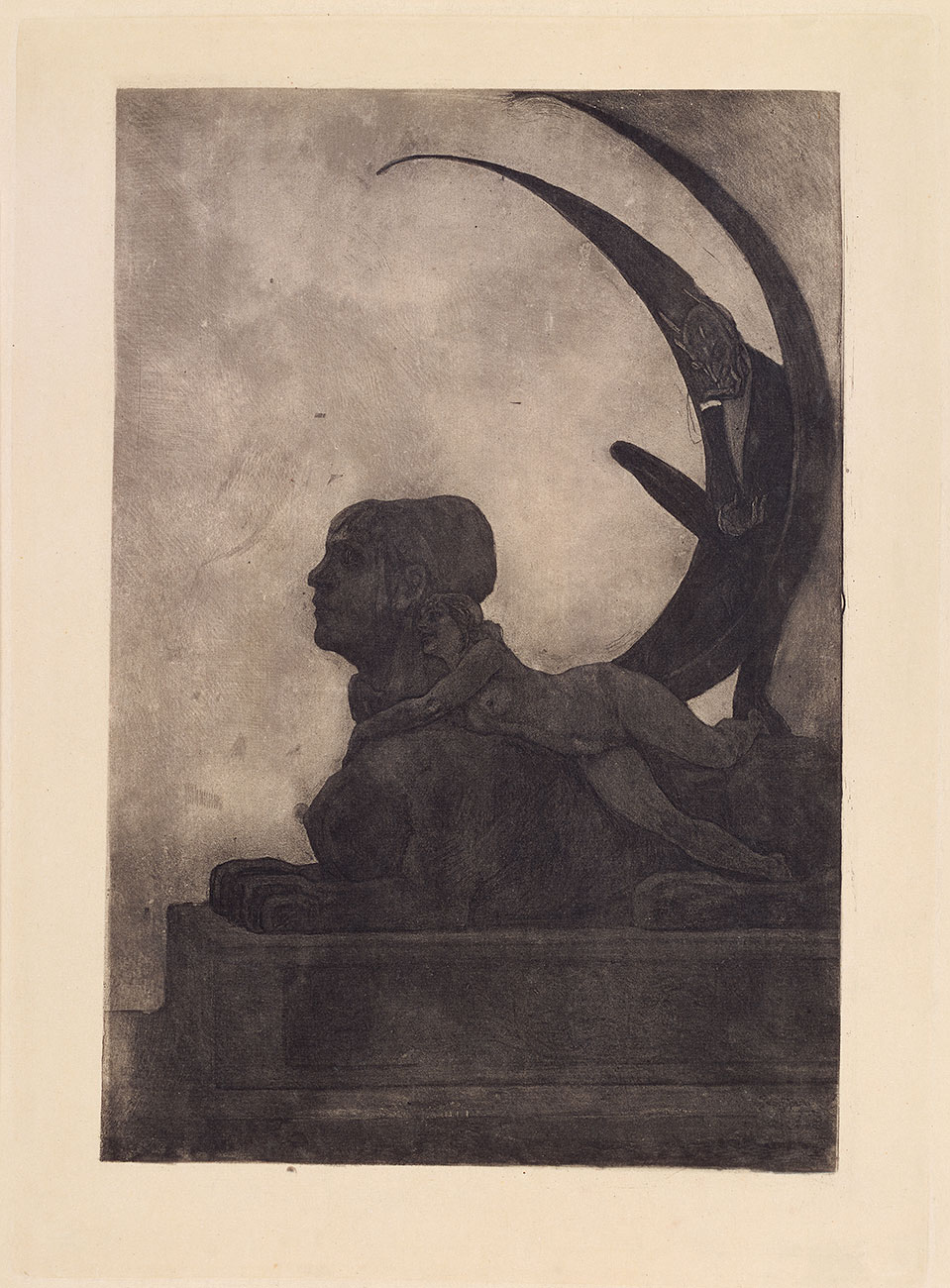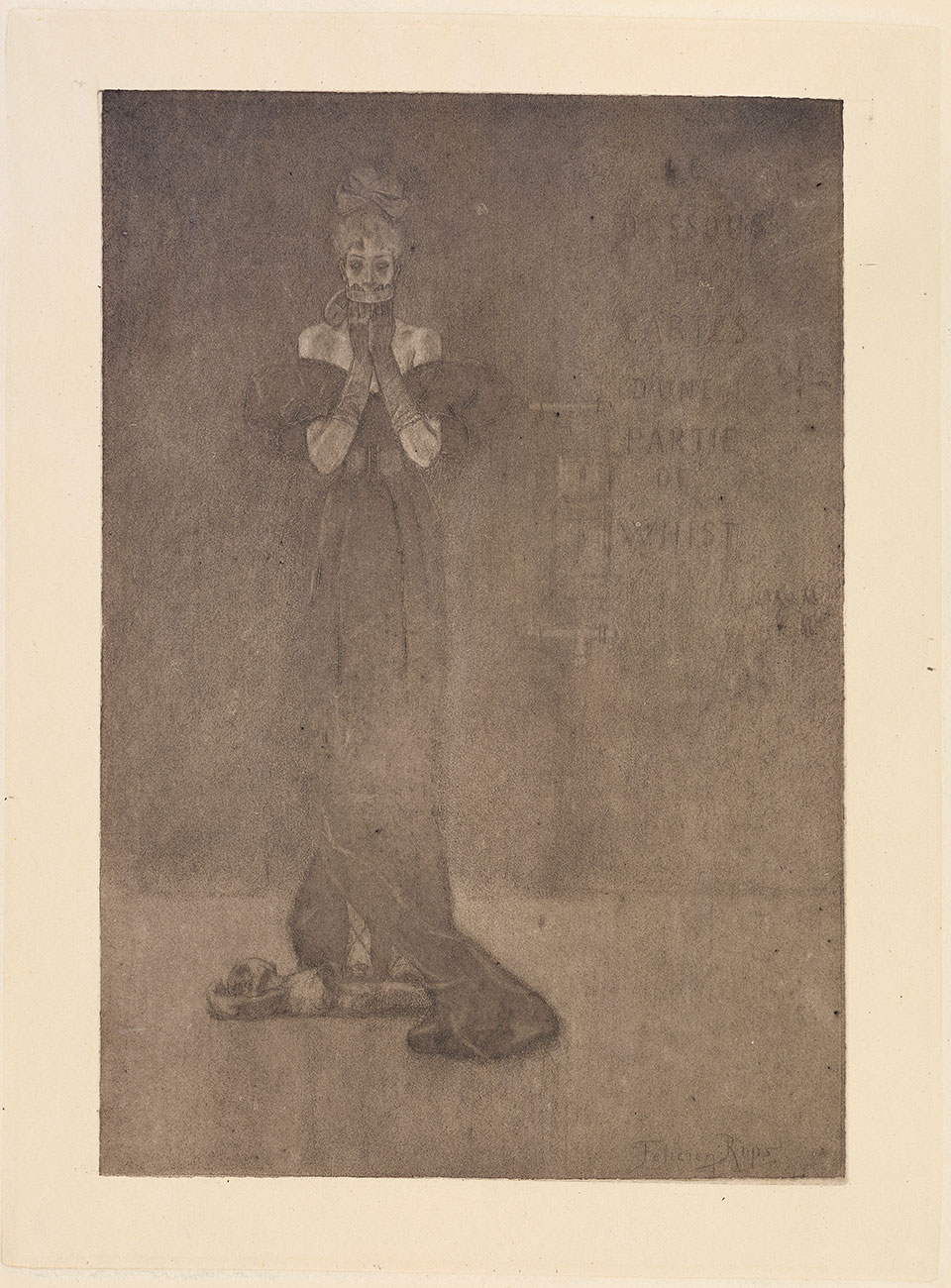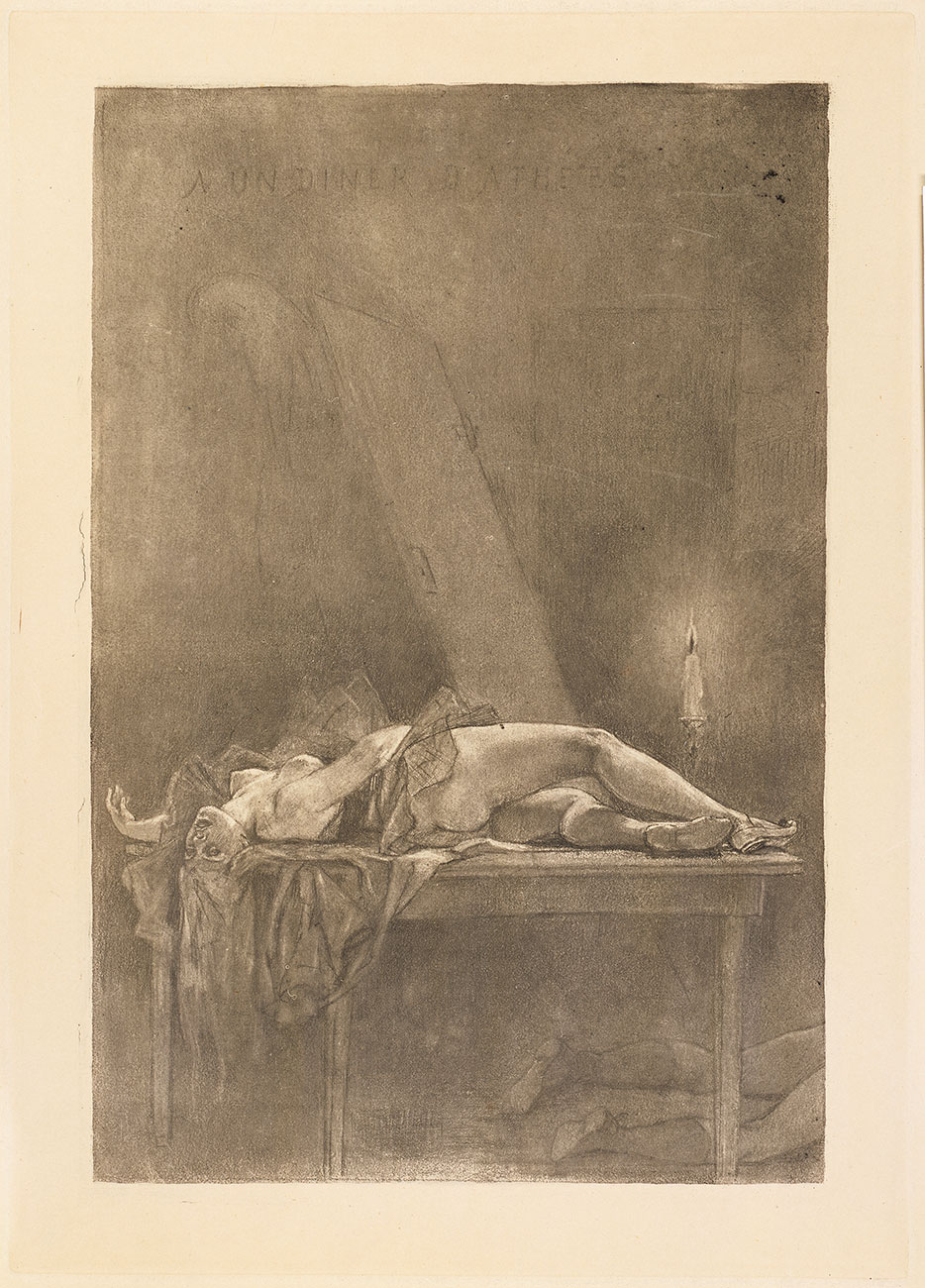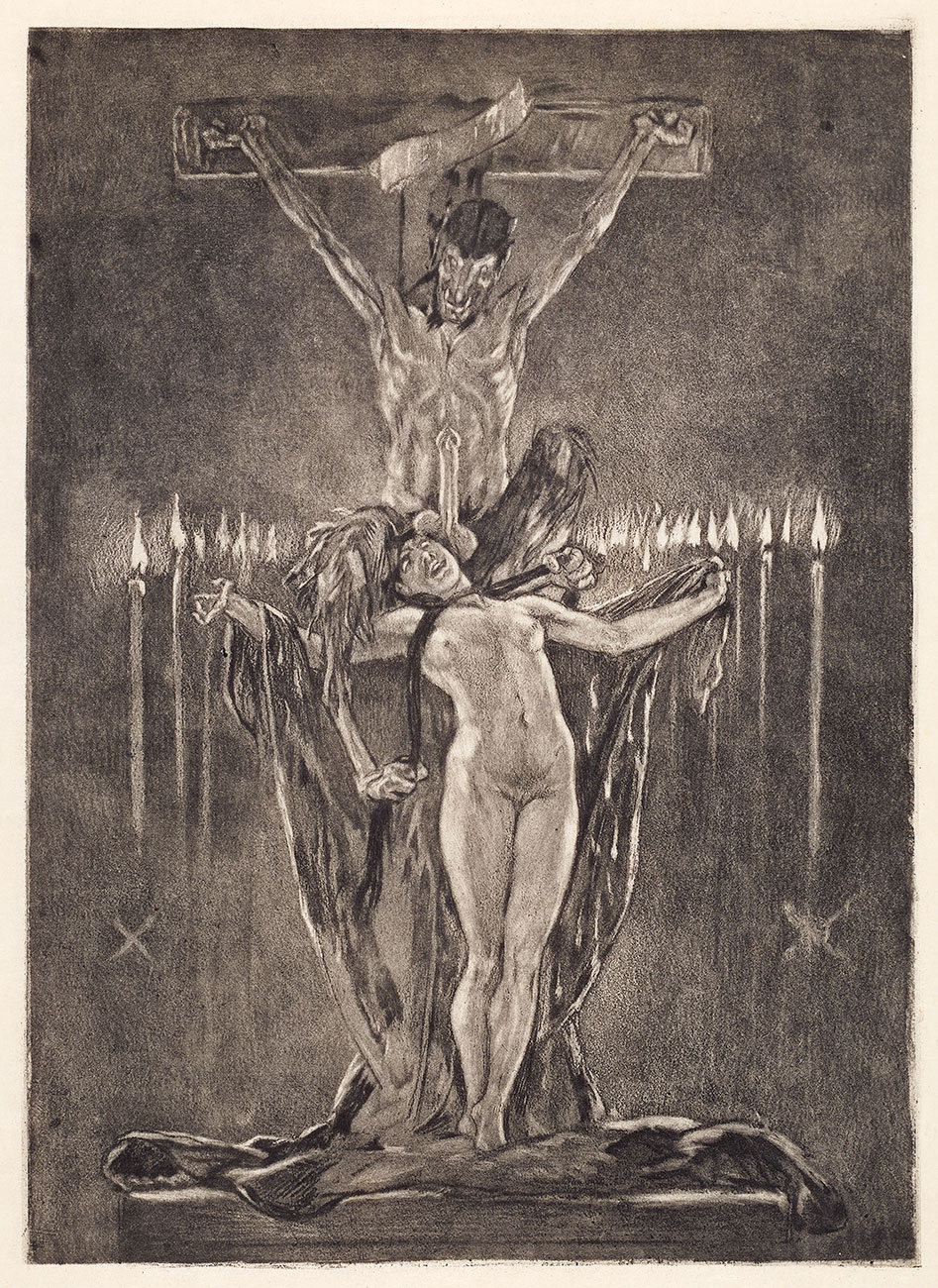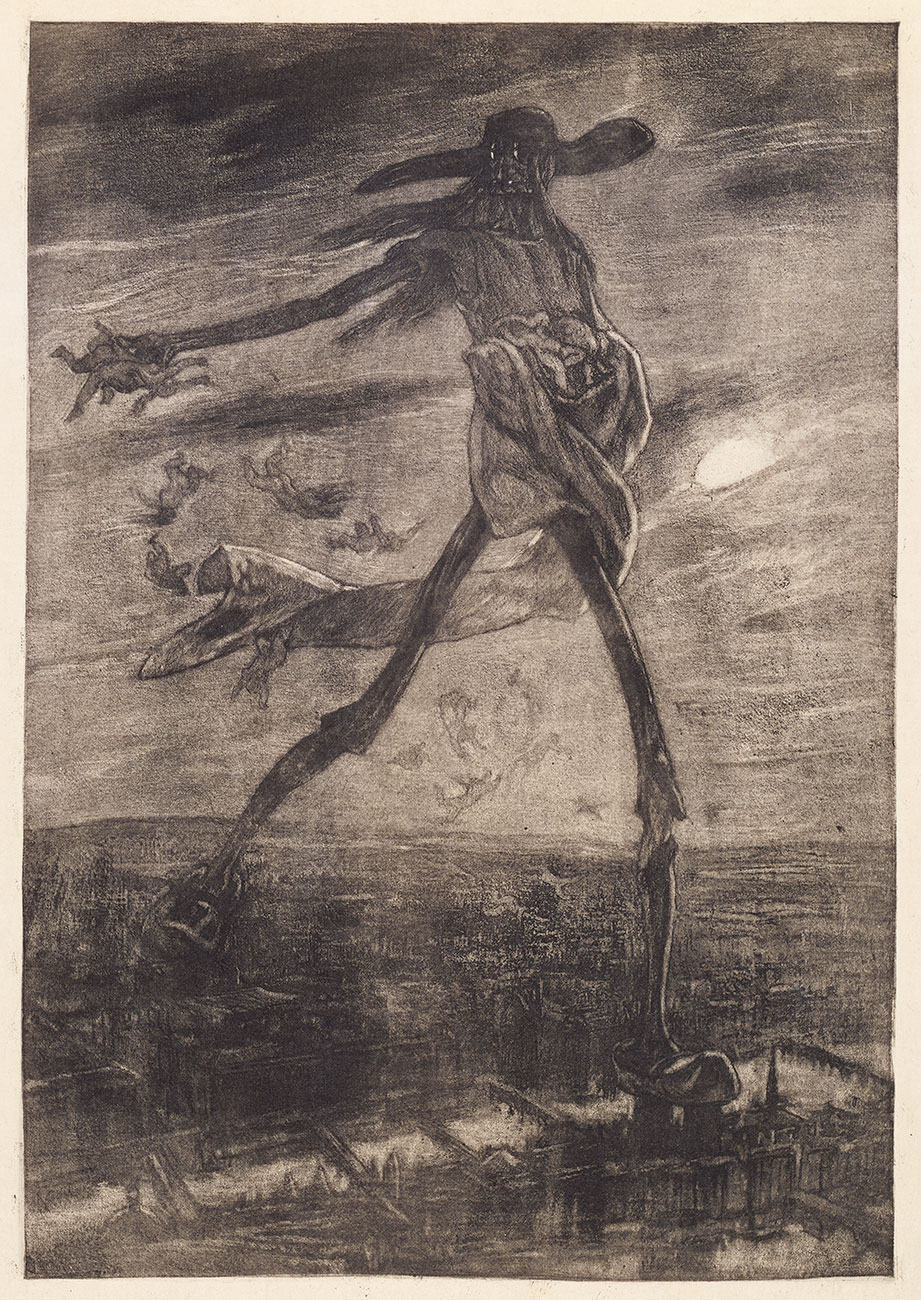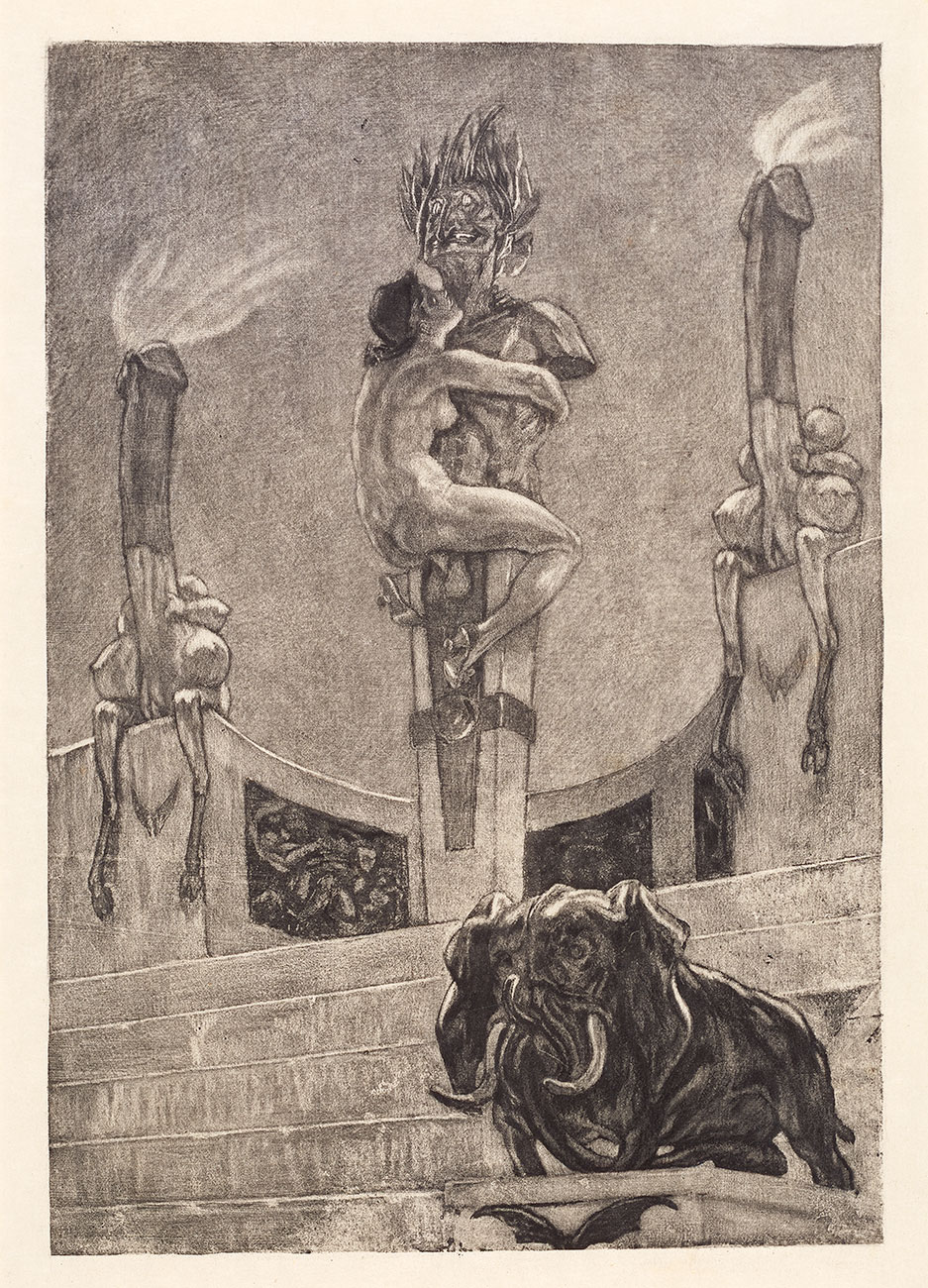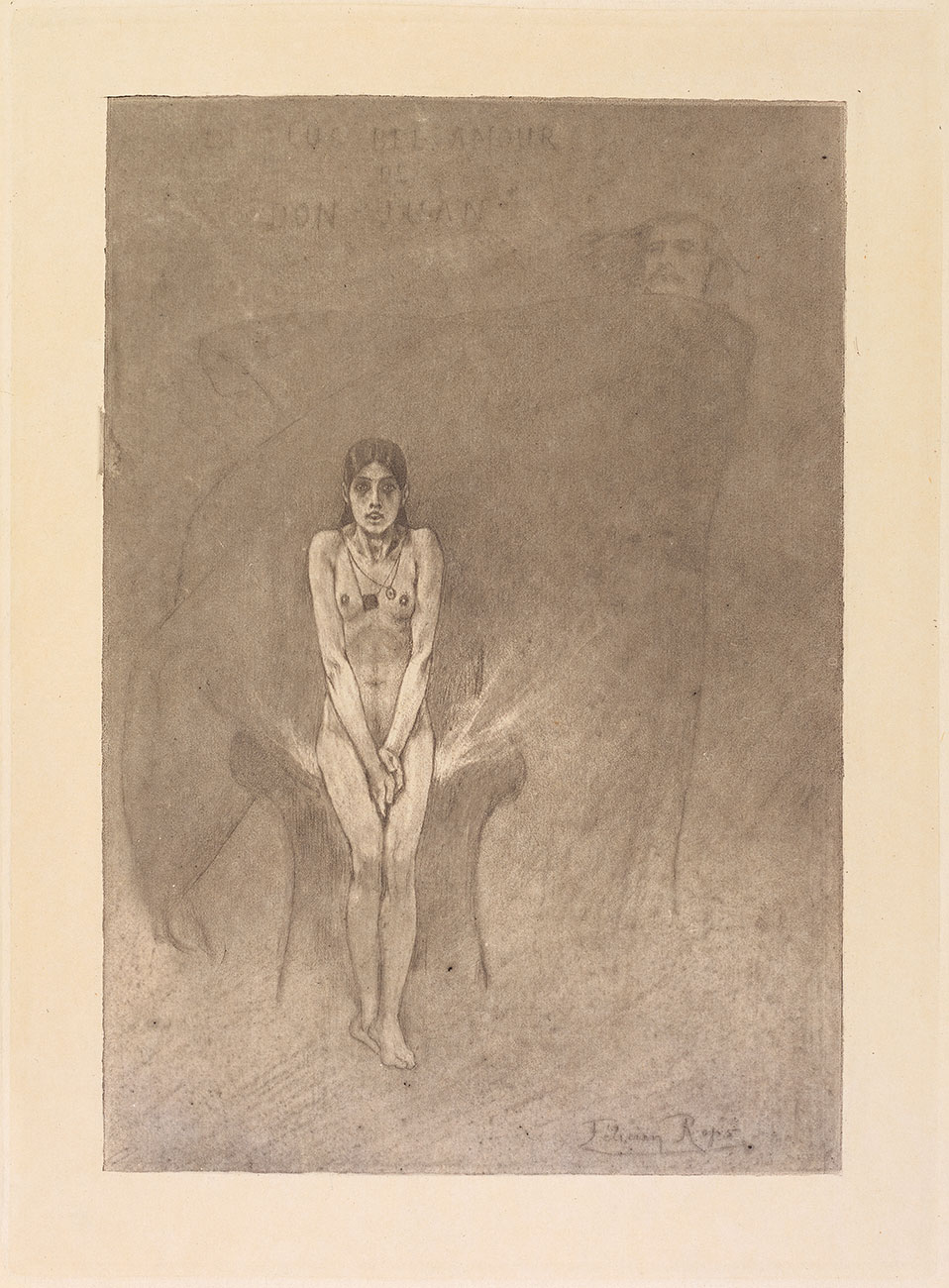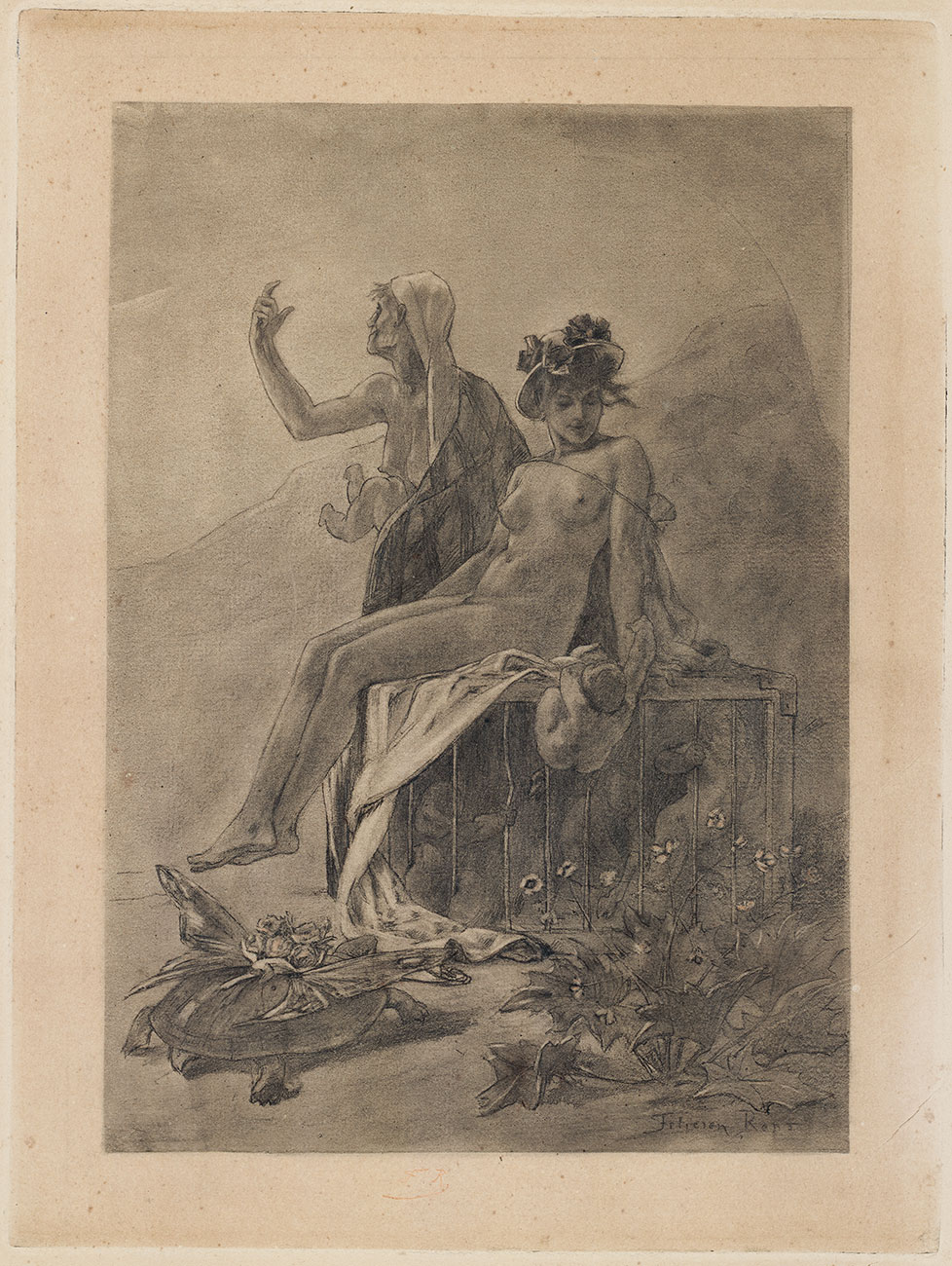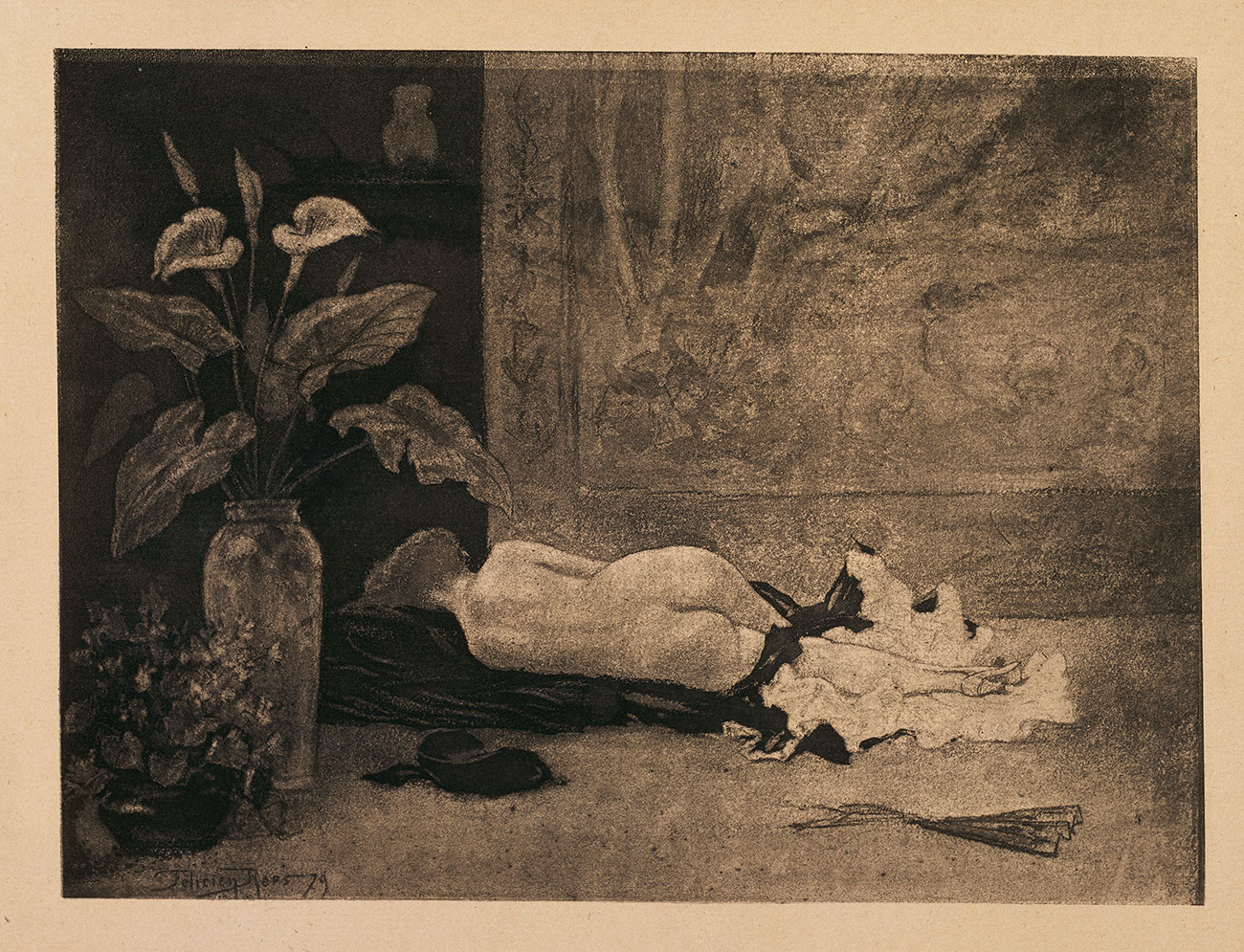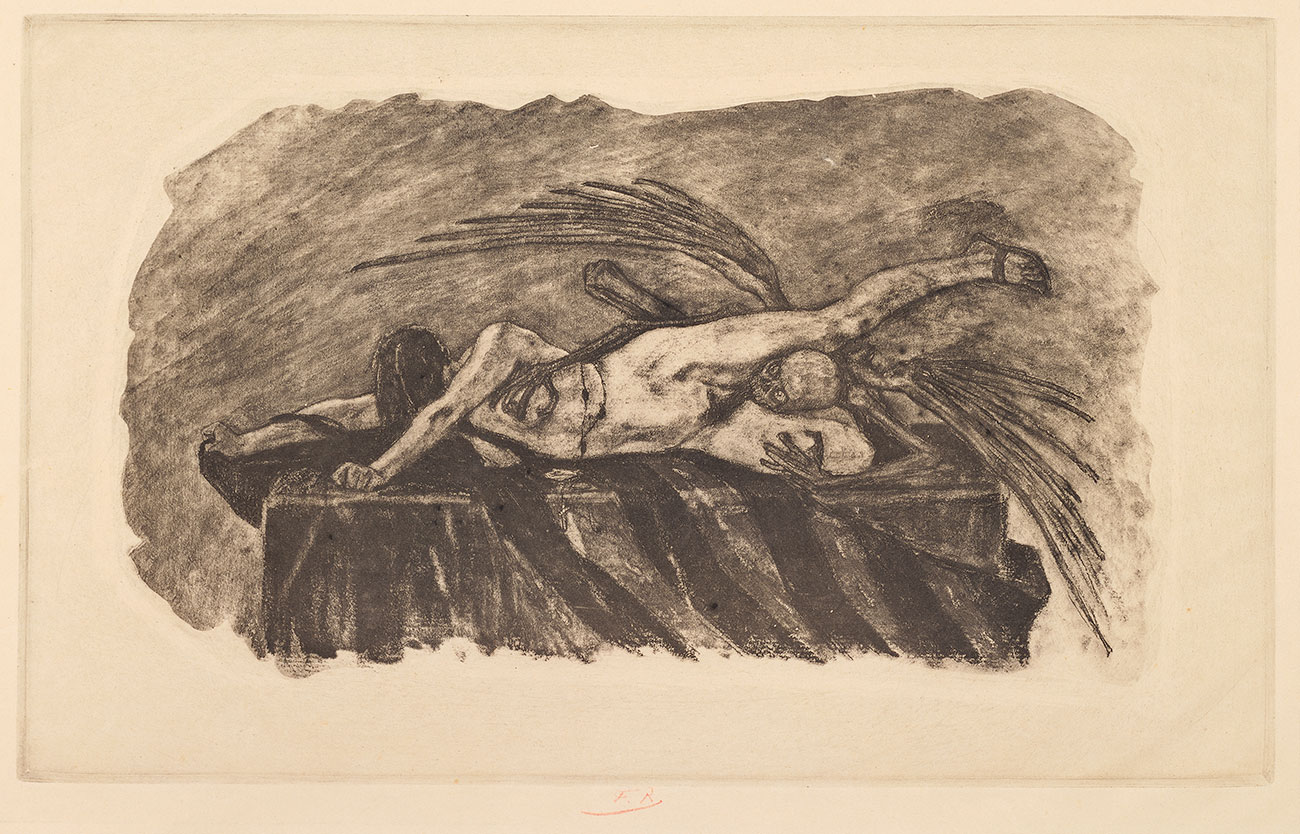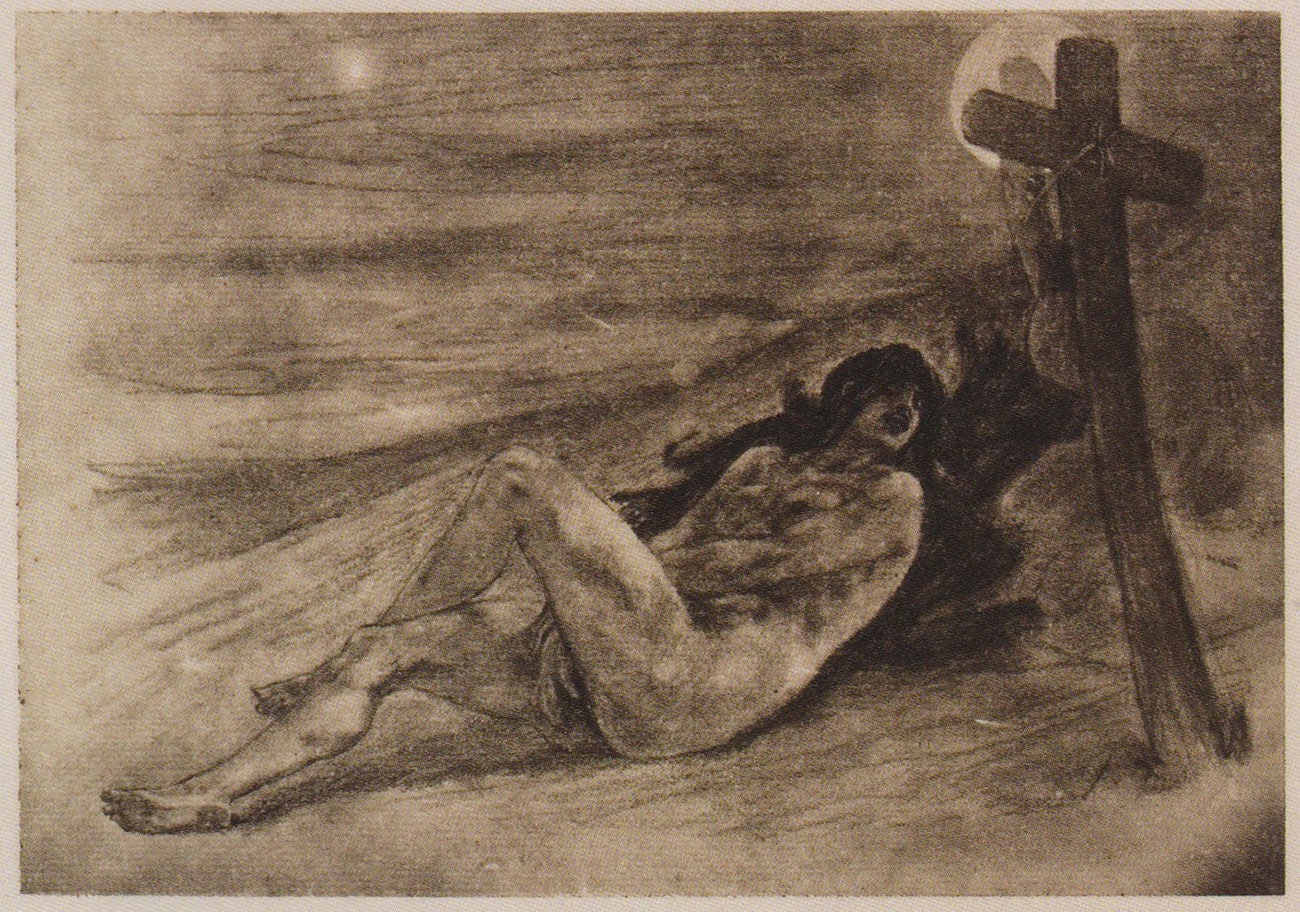 1833
Born 7 July. Remains parents' only son. Father is a wealthy industrialist.
1851
Enrolled Université Libre in Brussels at the Faculty of Law. Emerges as a successful caricaturist.
1856
A substantial inheritance from his father enables him to found the magazine "l'Uylenspiegel". Enters into marriage the following year.
1864
Meet Charles Baudelaire with whom a lasting bond develops.
1868
Begins a relationship with sisters Aurélie and Leontine Duluc from Paris.
1874
Moves to Paris and becomes the city's highest-paid illustrator.
1878
A highlight of his career as an artist. Origin of "Pornocrates" and "La Tentation de Saint Antoine".
1886
"Pornocrates" creates a scandal at an exhibition organised around "XX Group" (Les Vingts). Beginning of friendship with Armand Rassenfosse.
1898
Having lived in "Demi-Lune", his house in Essonnes near Paris, since 1892, he died on 23 August. Had received the Legion d'Honneur earlier in the year.