FRANCISCO GOYA
Of Goya's work, there is the complete series of the 'Caprichos'; The series has the follies of man as its subject, not sparing the clergy either. The critical nature of the 'Caprichos' forced Goya to withdraw the series from the sale, fearing persecution by the Inquisition, which has already brought so many freethinkers here to the north.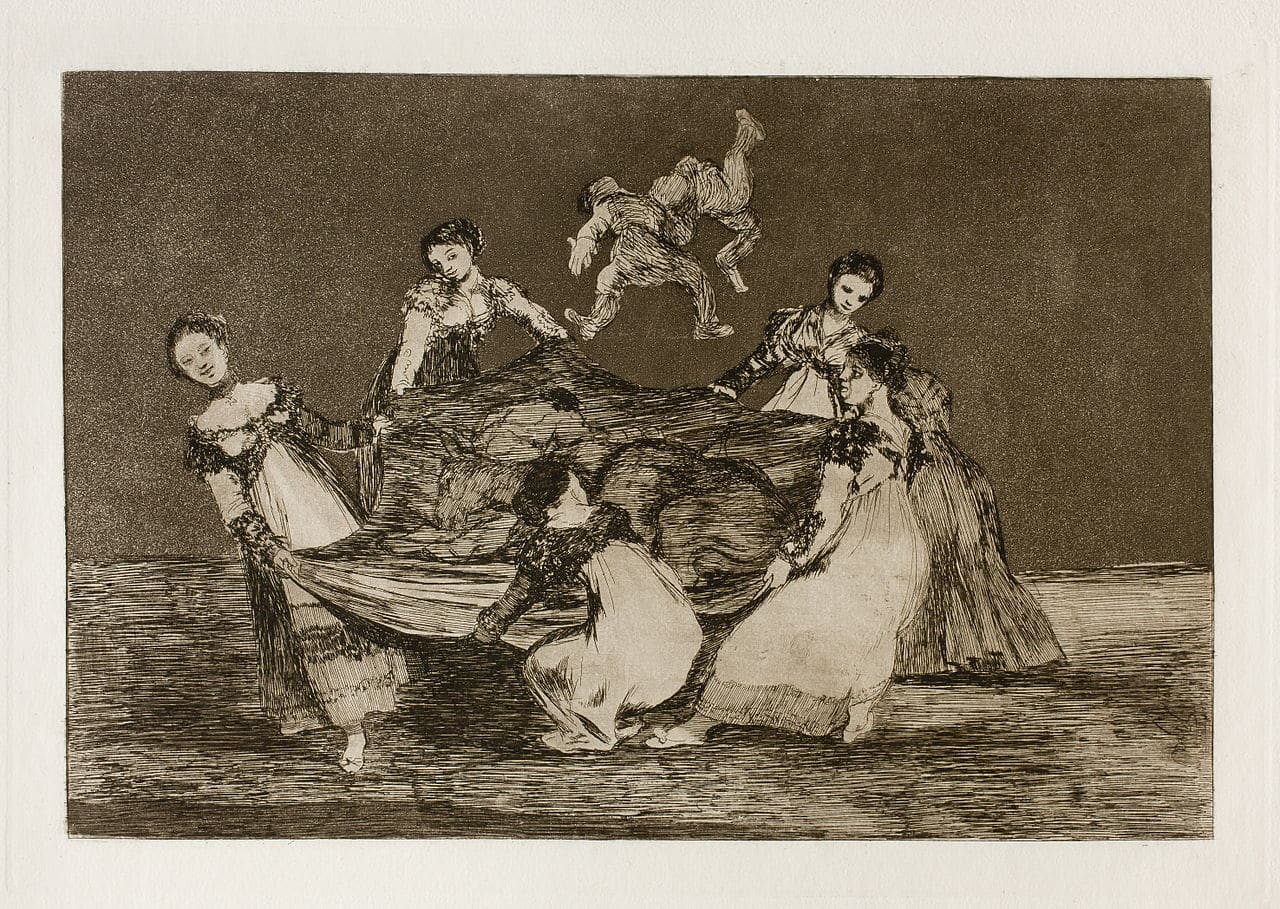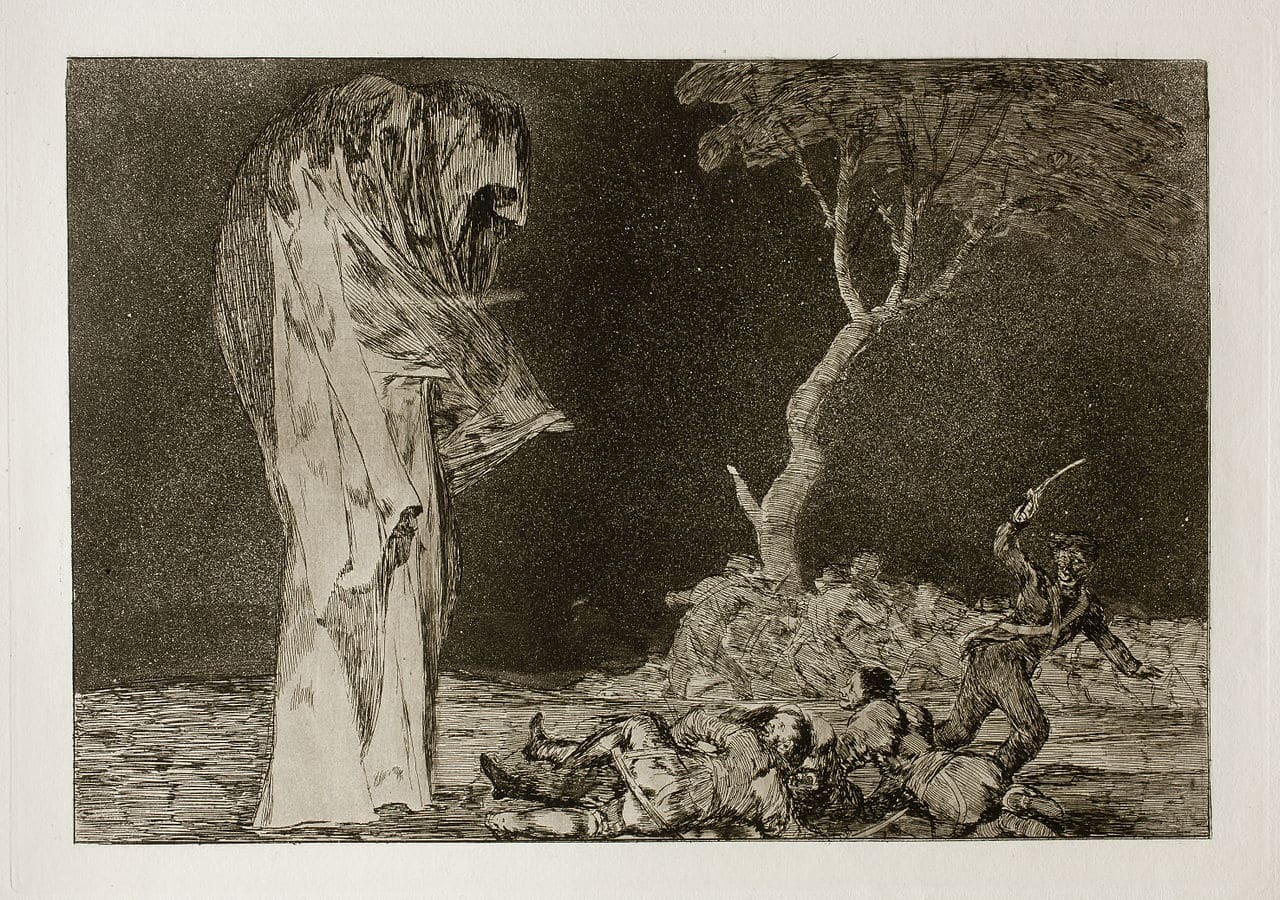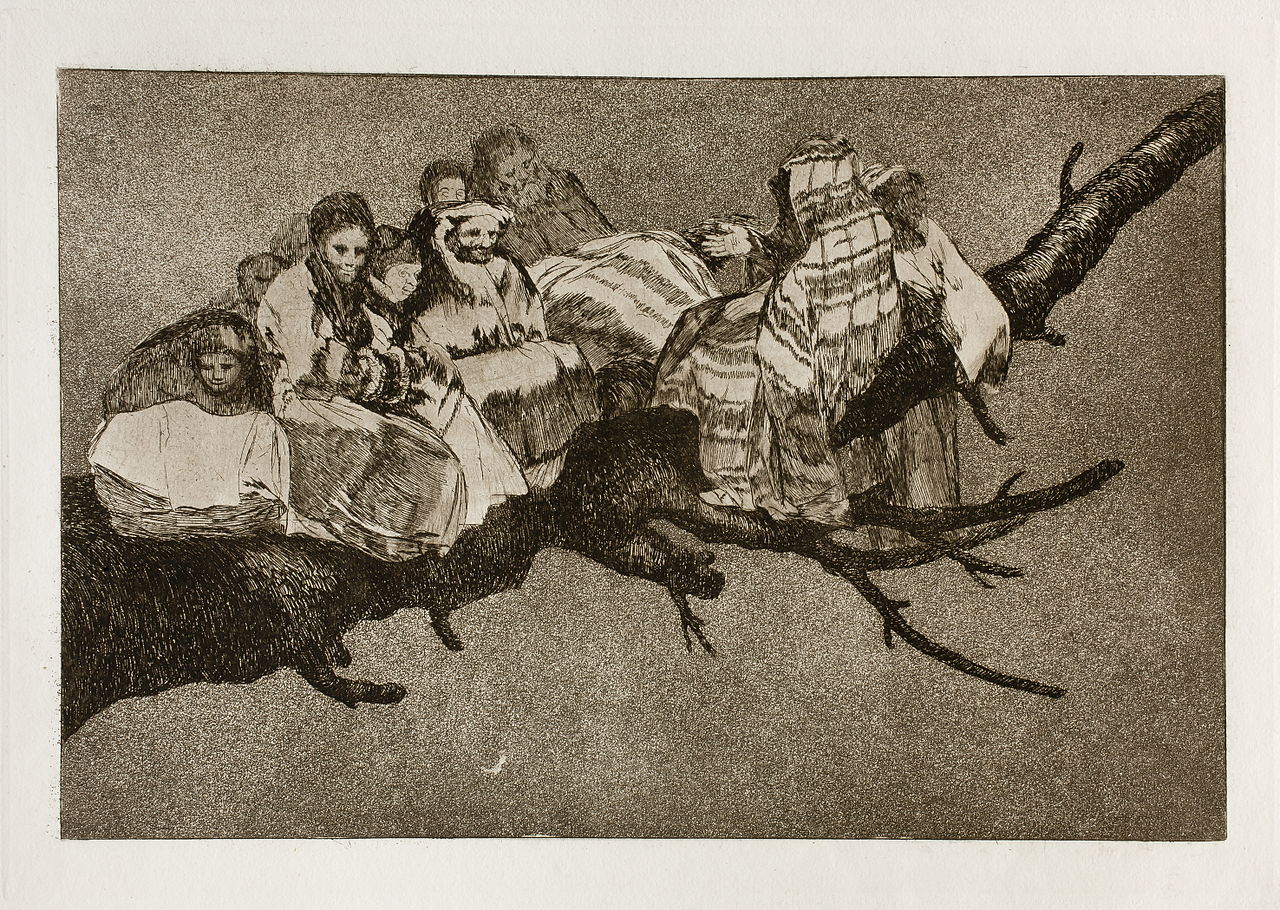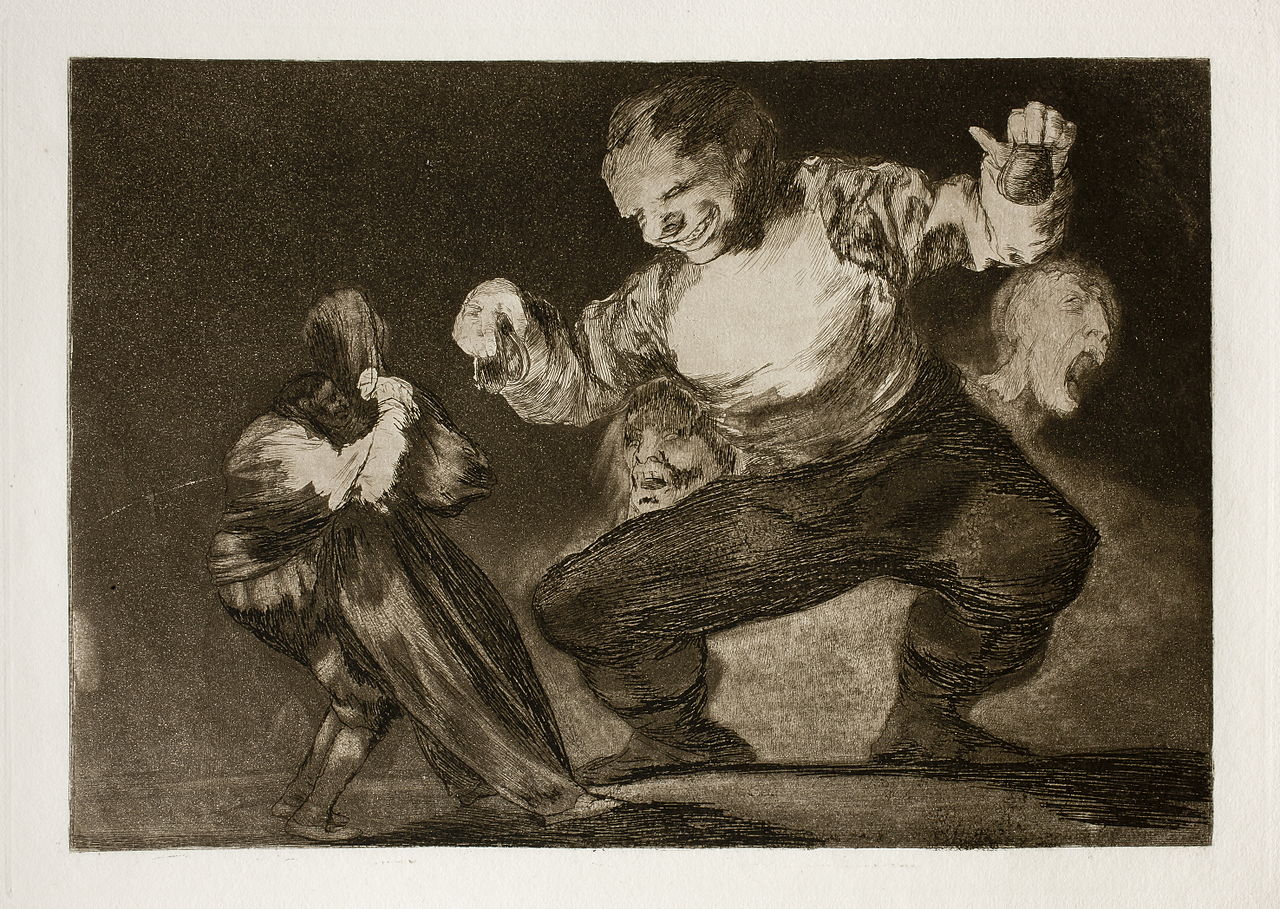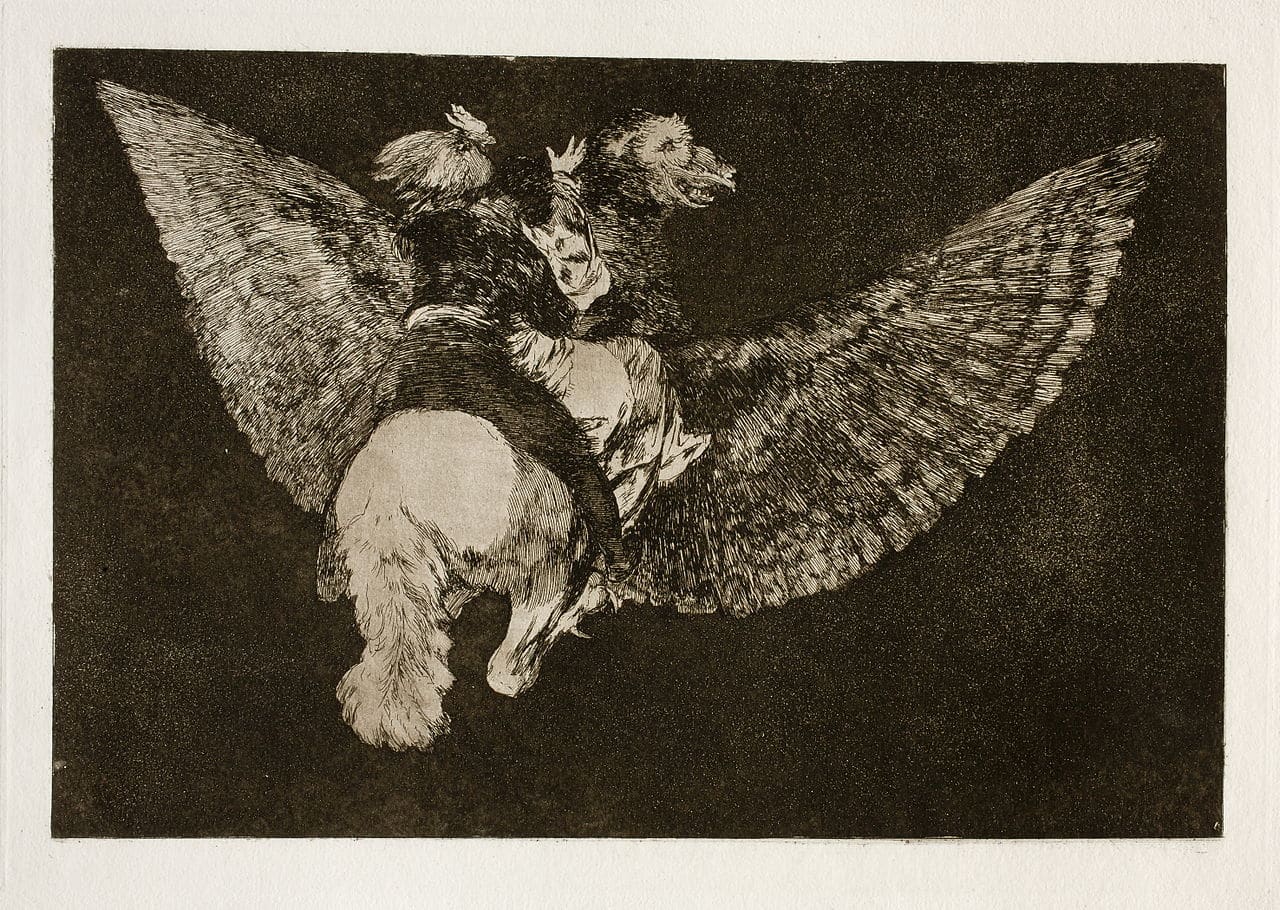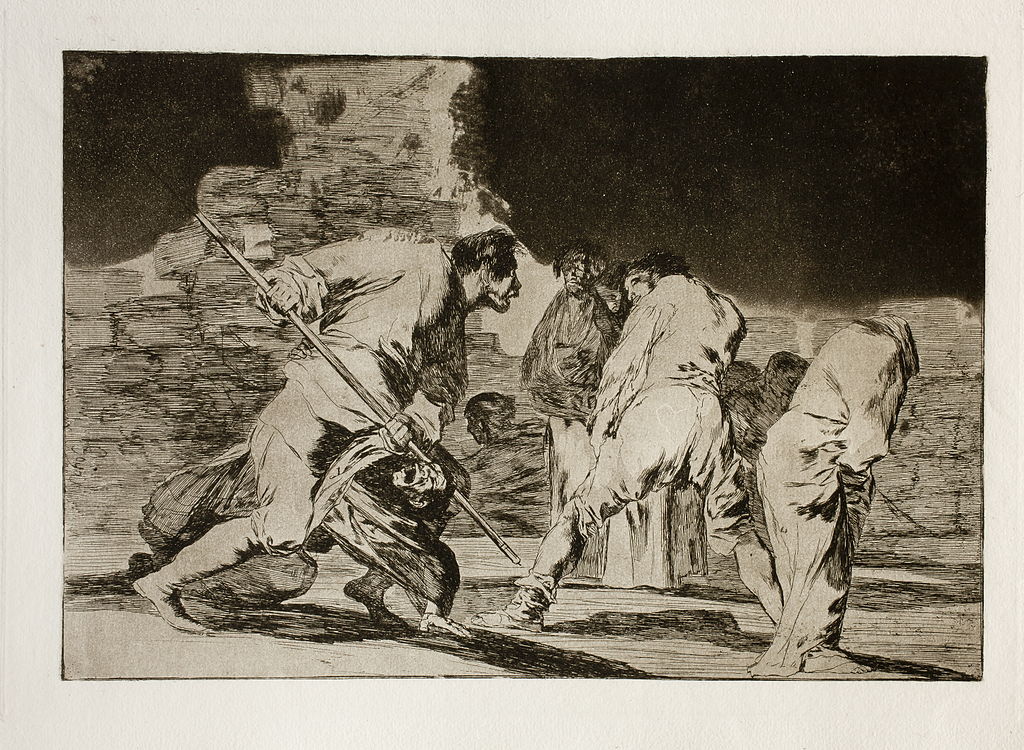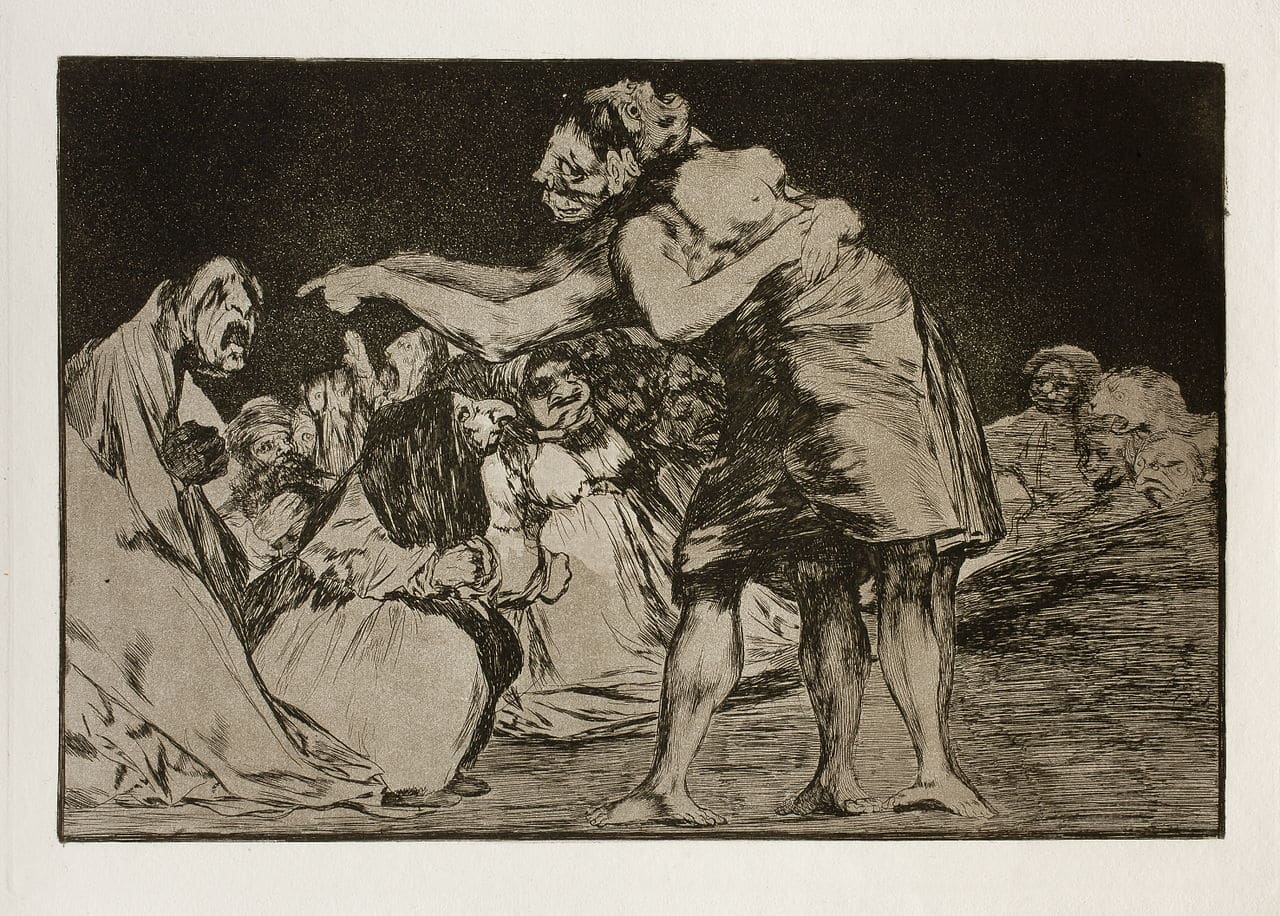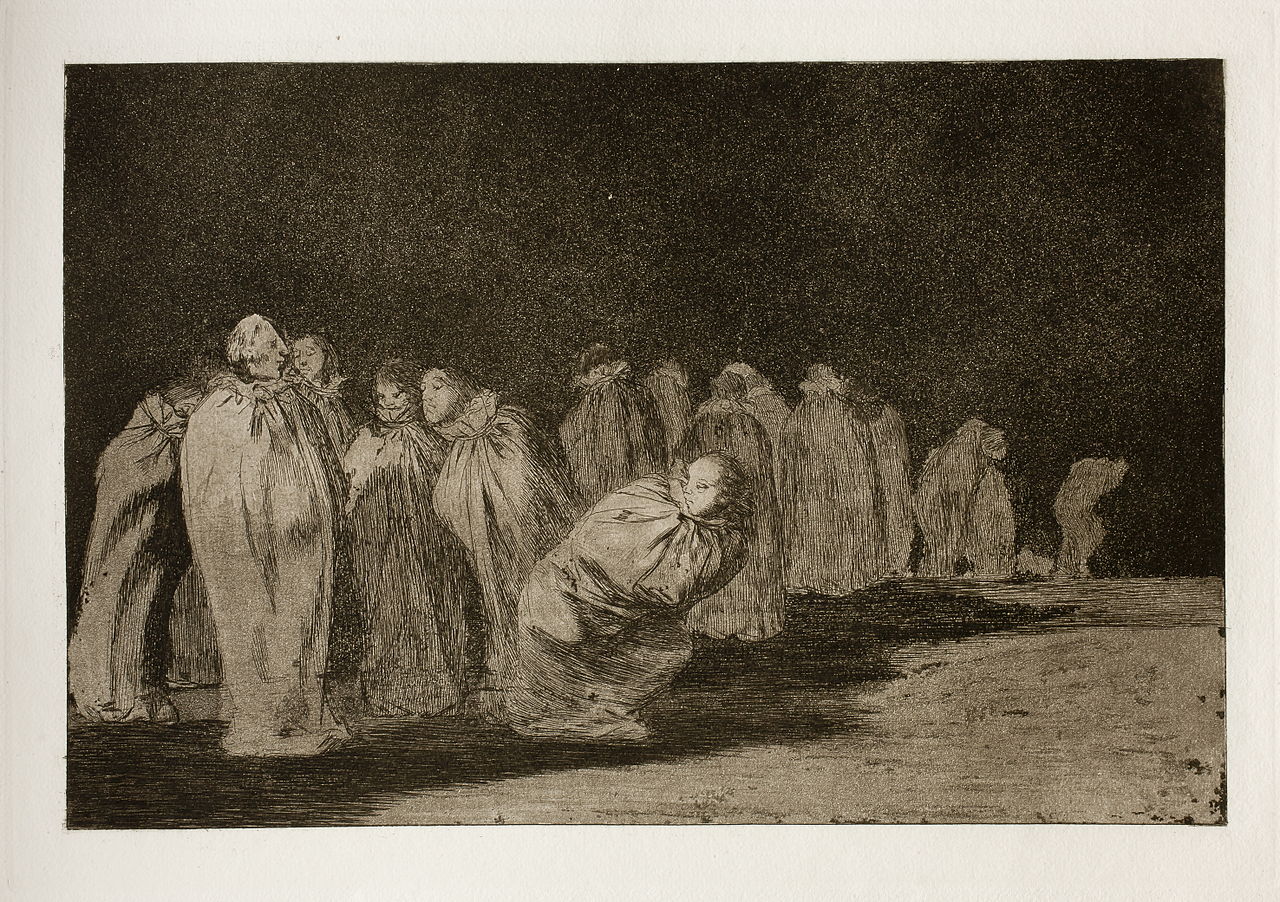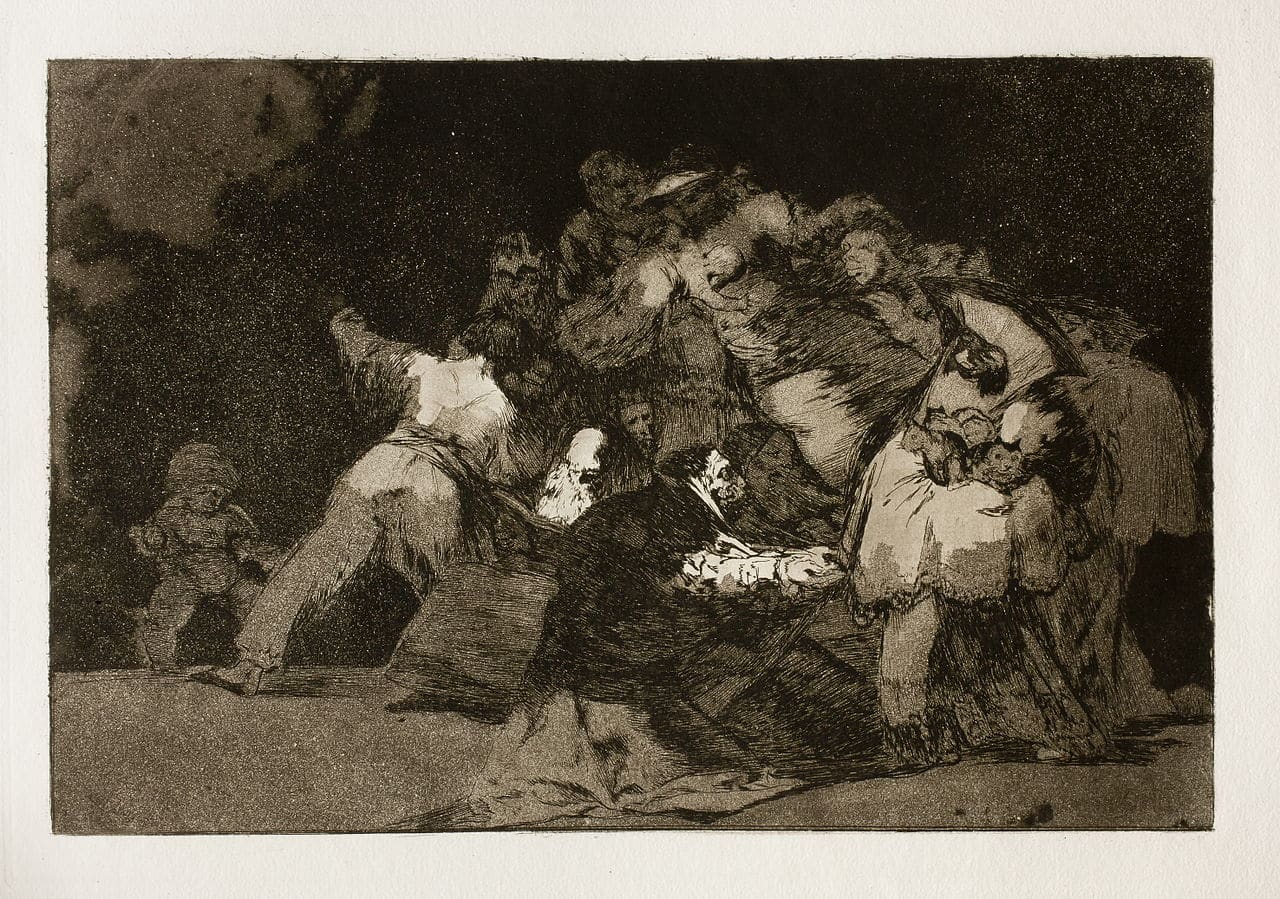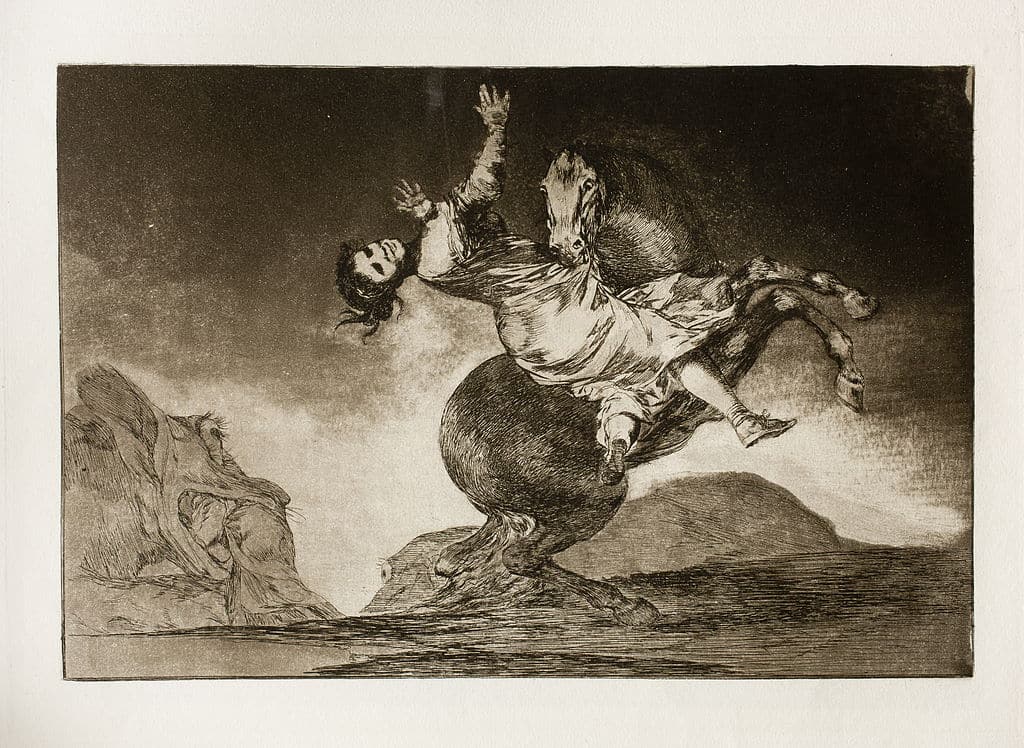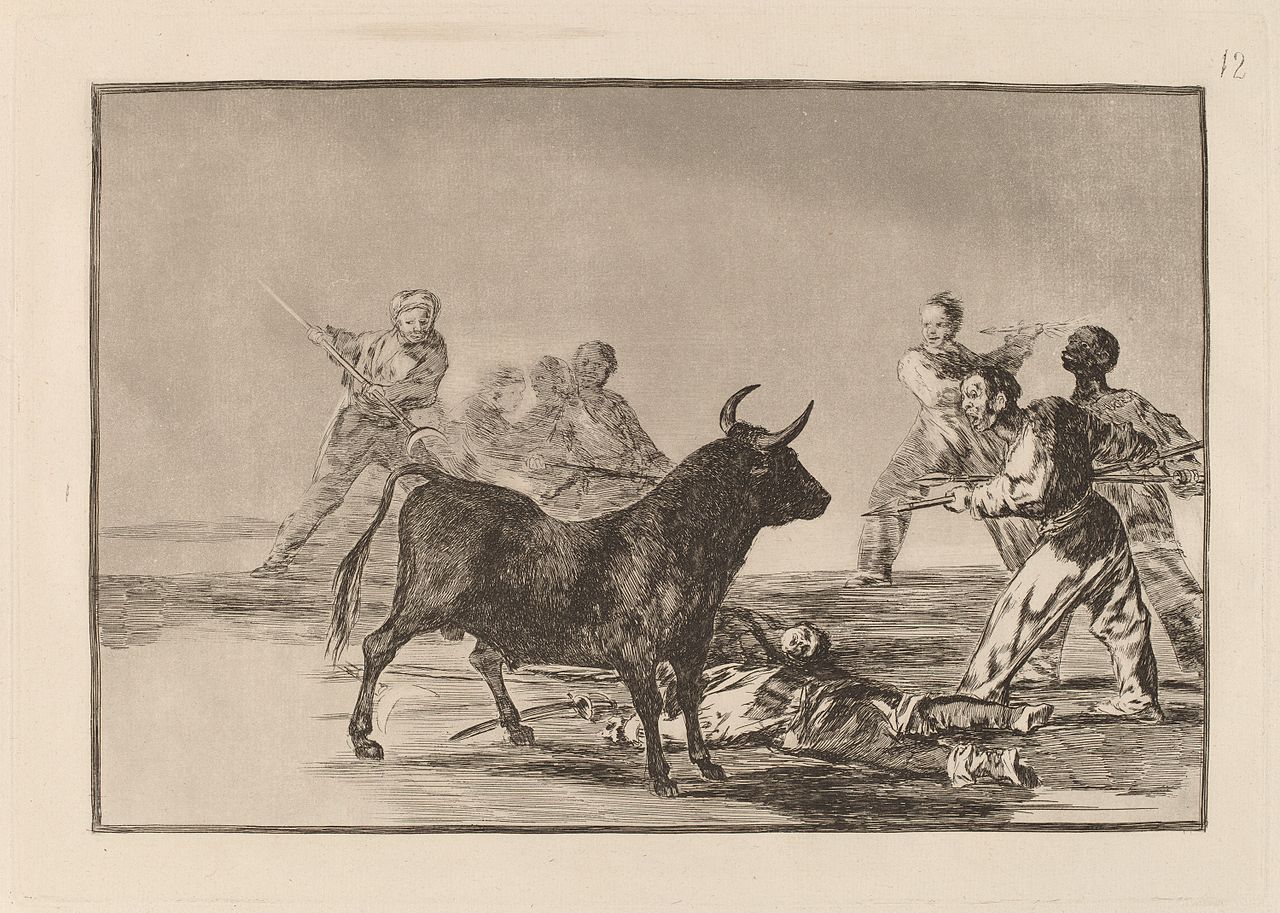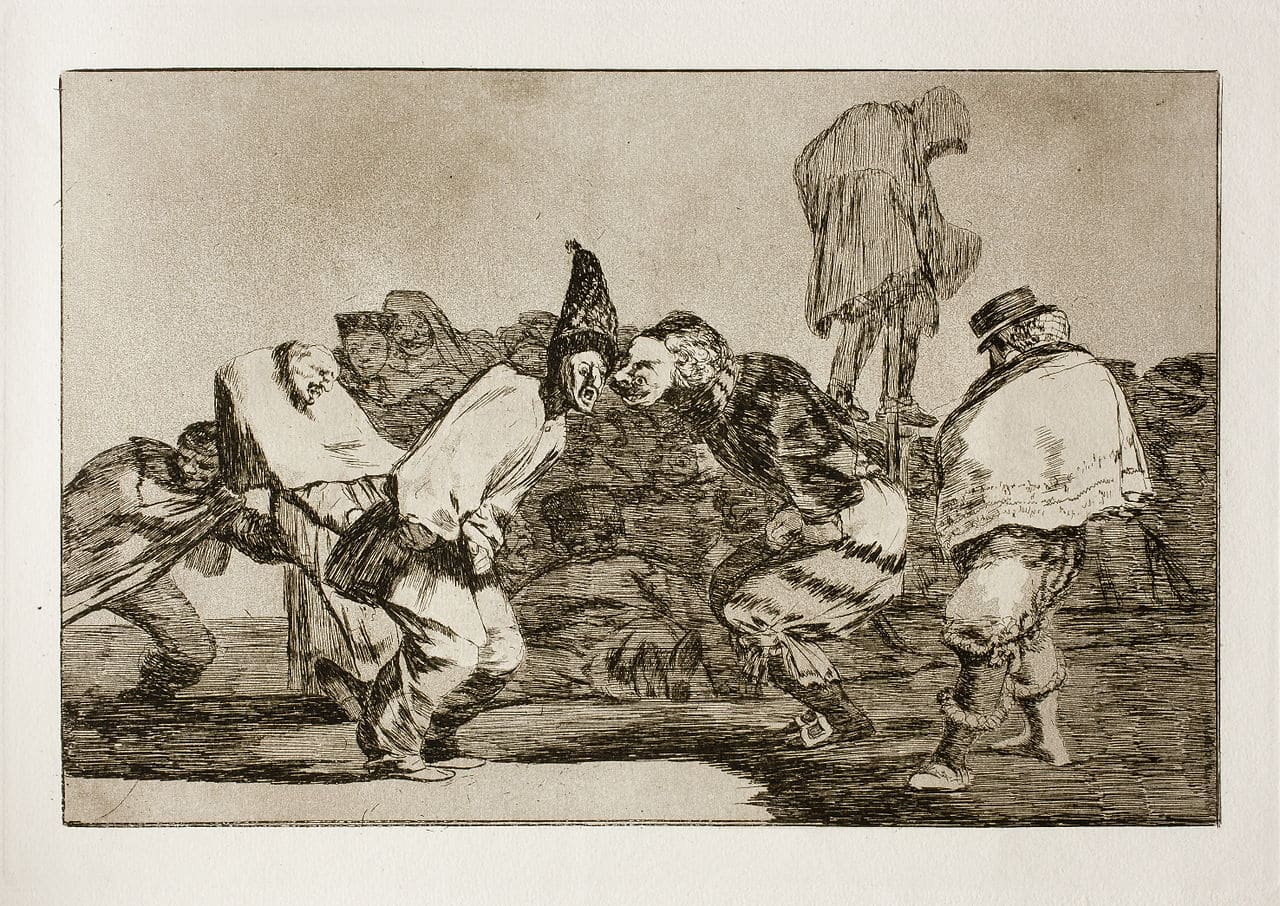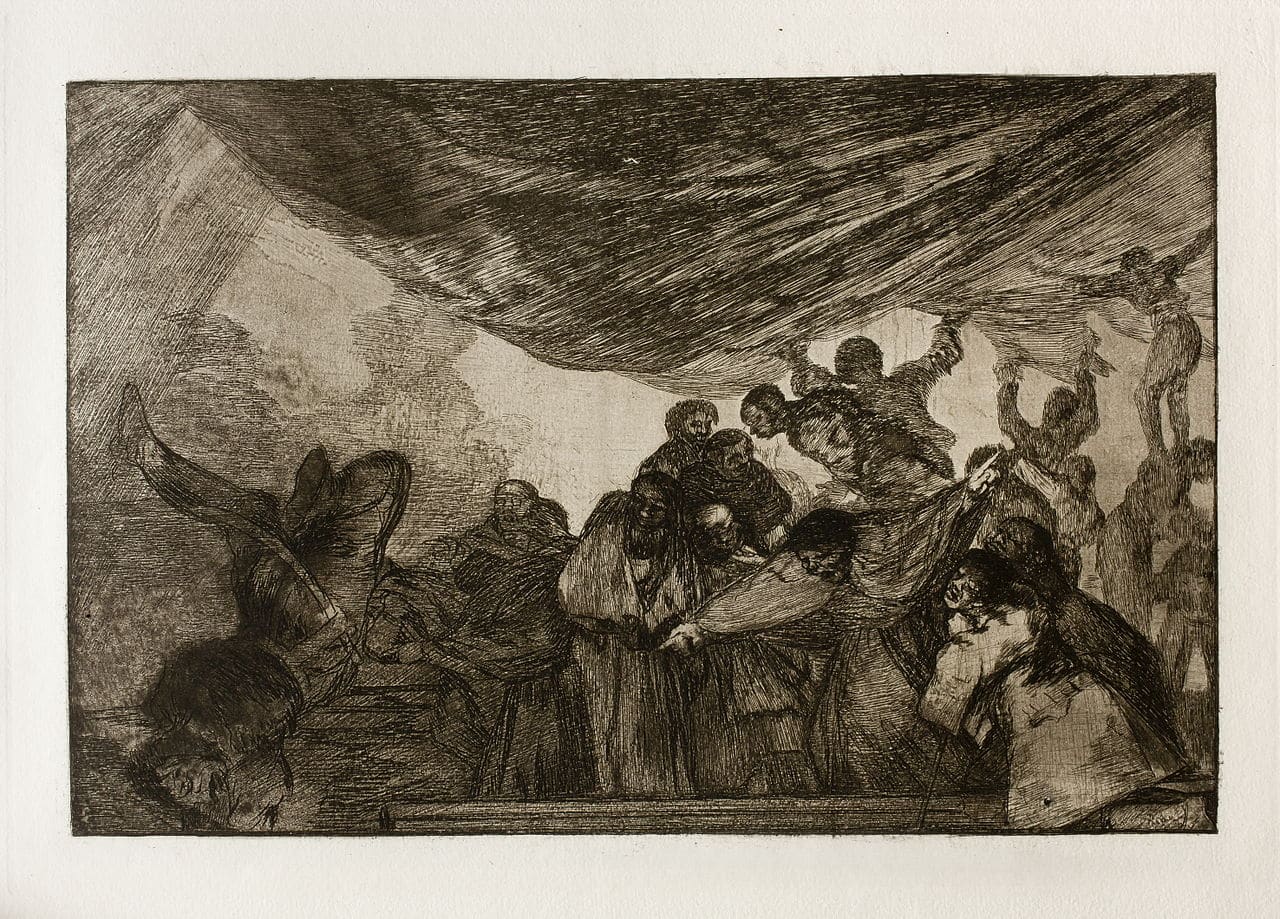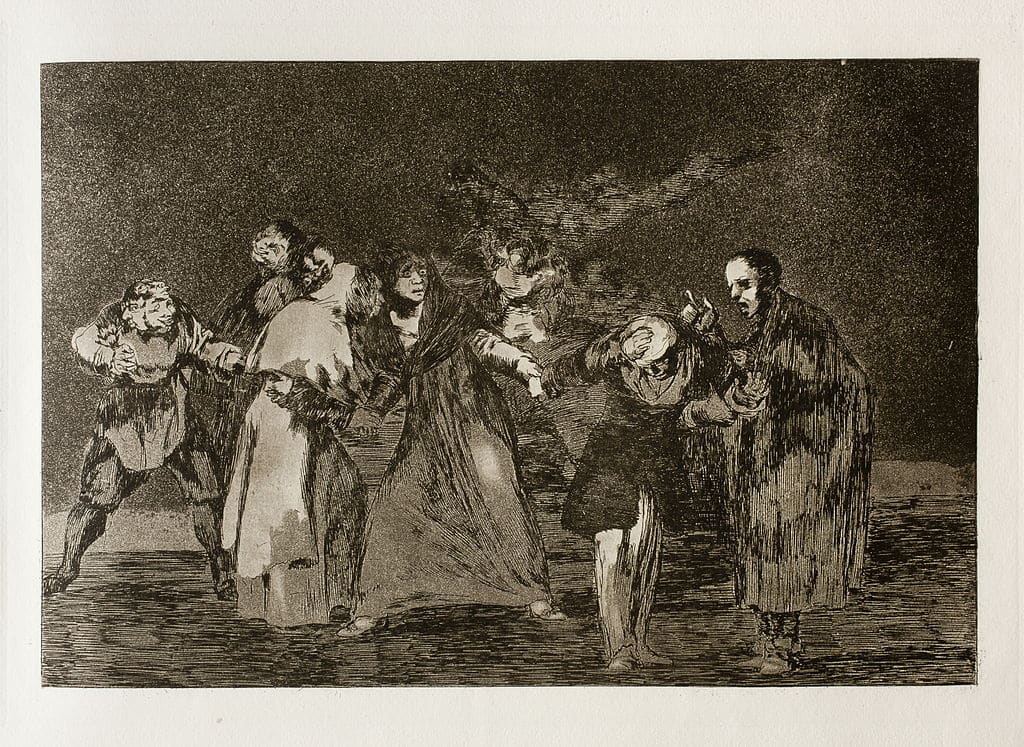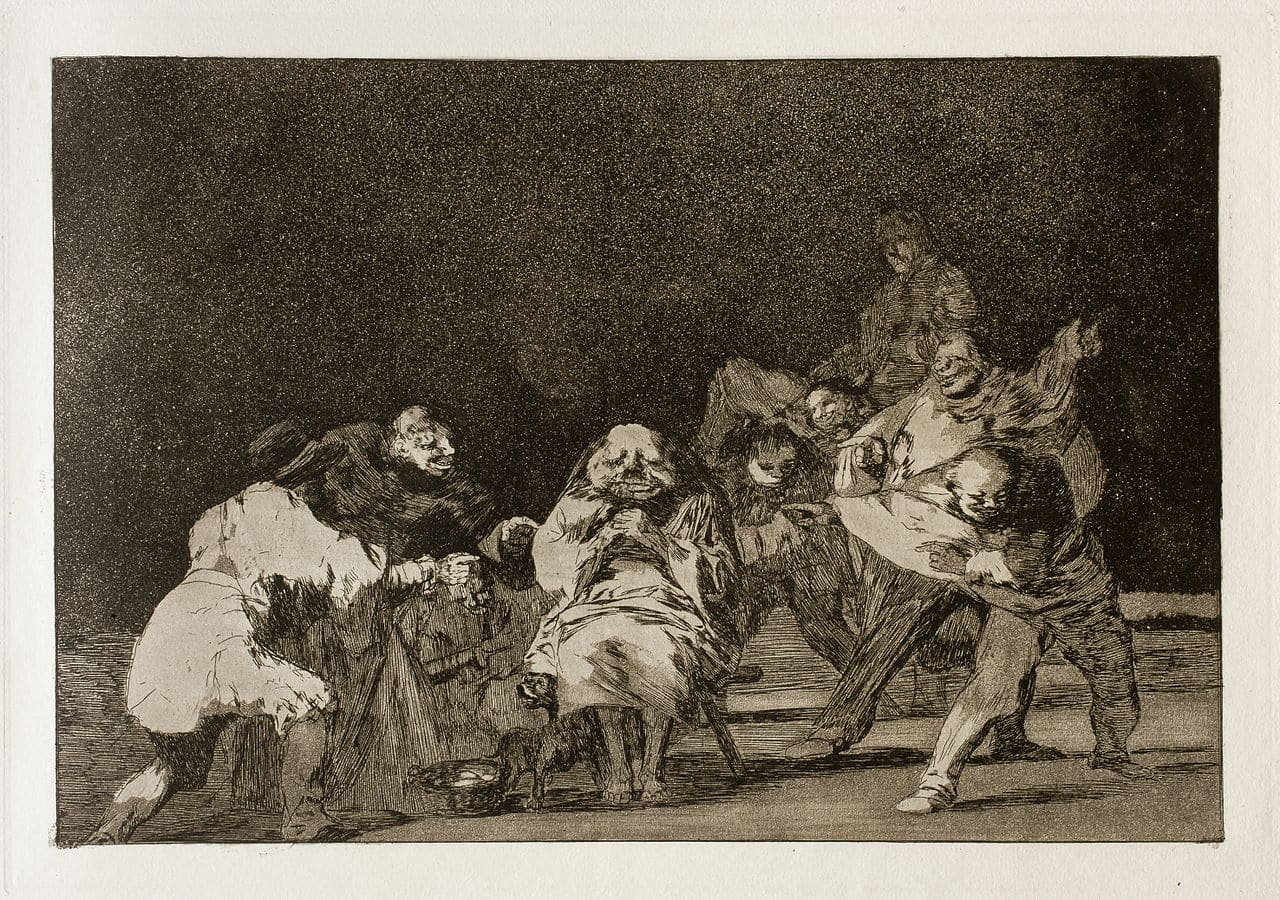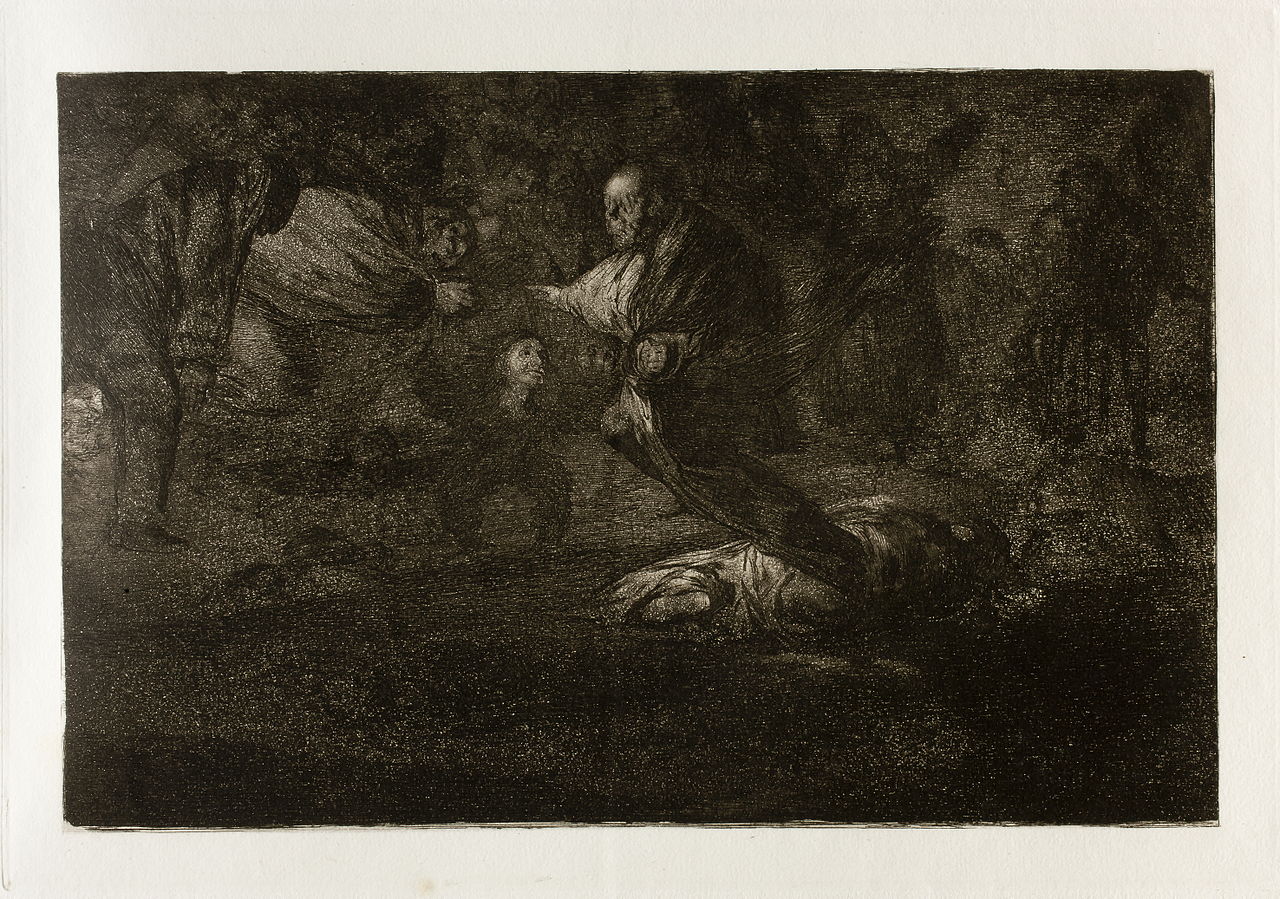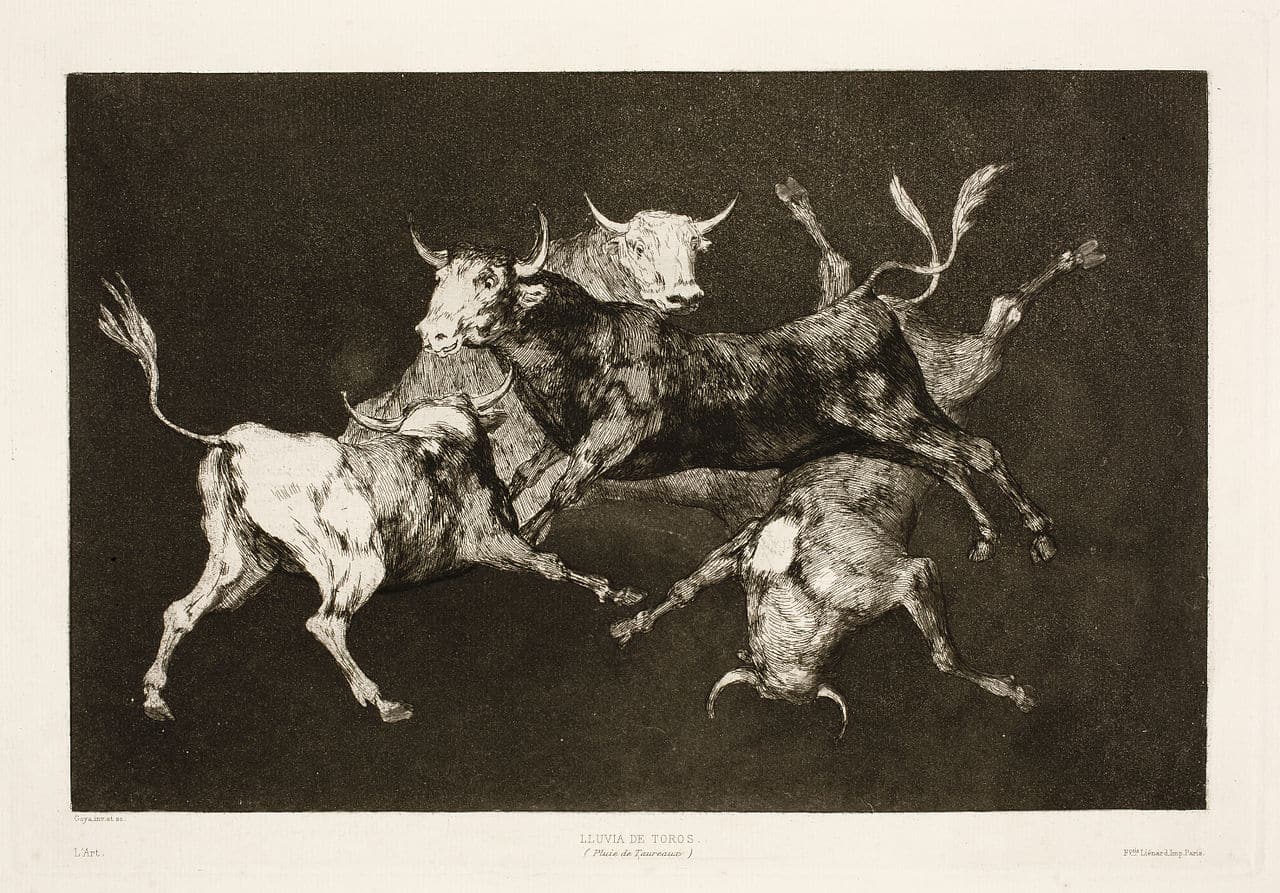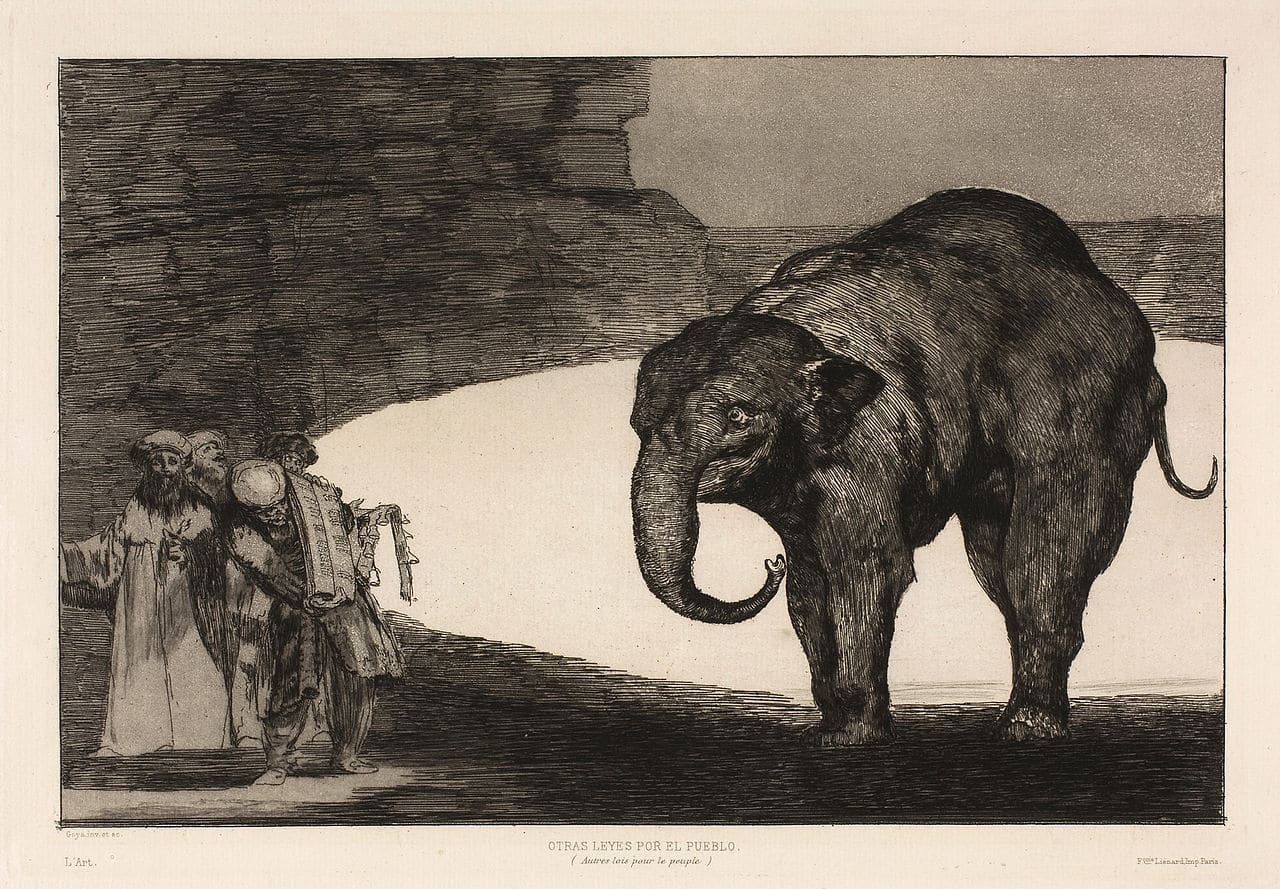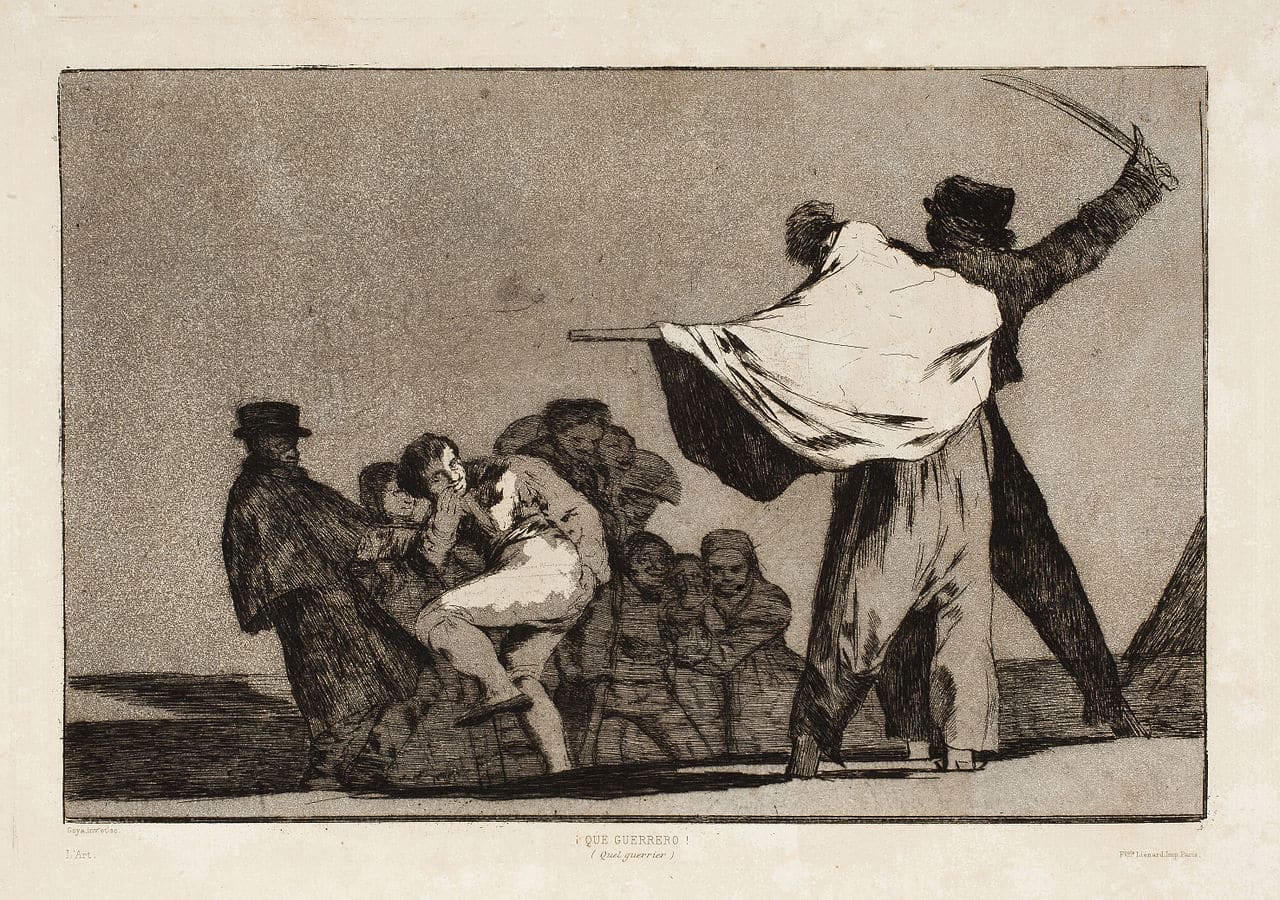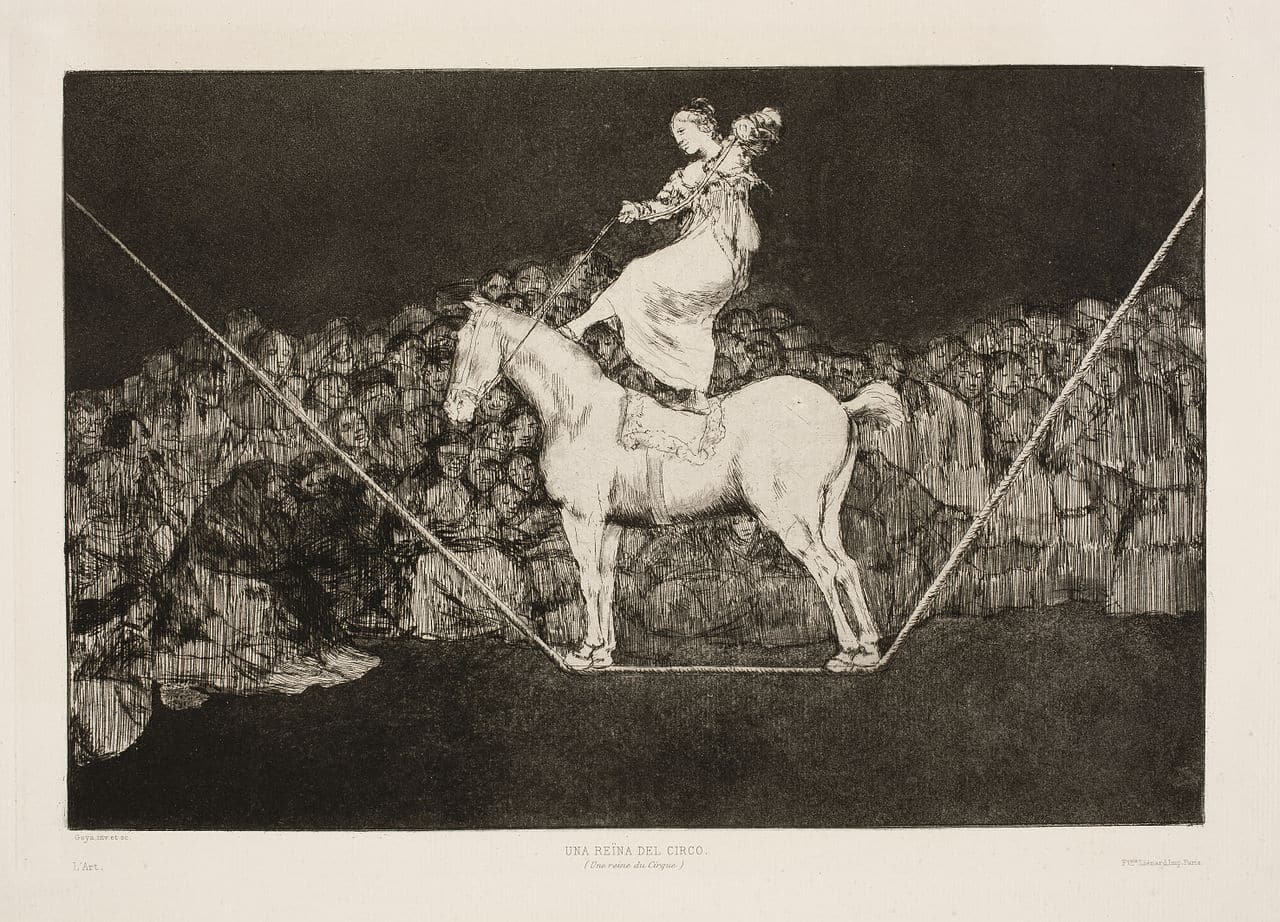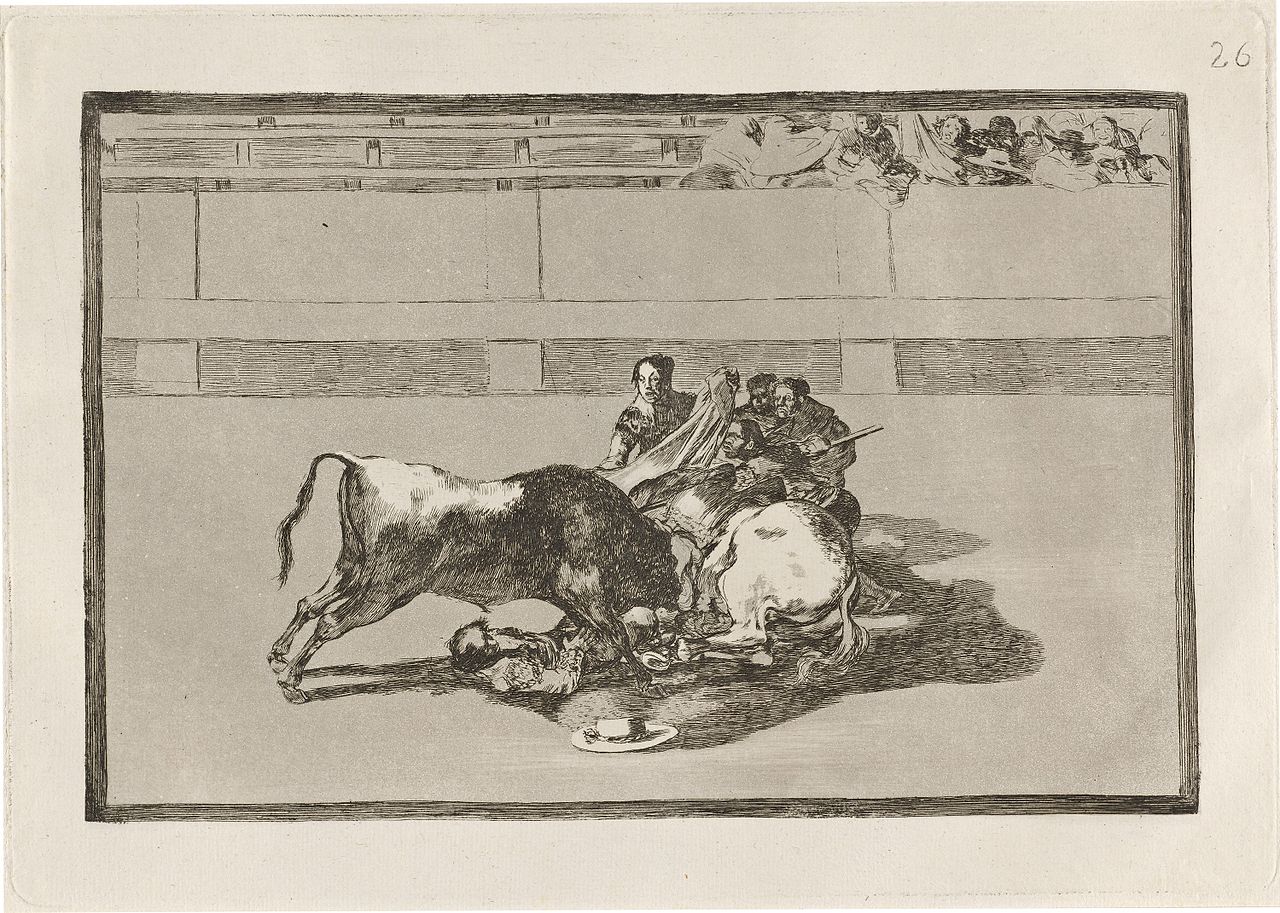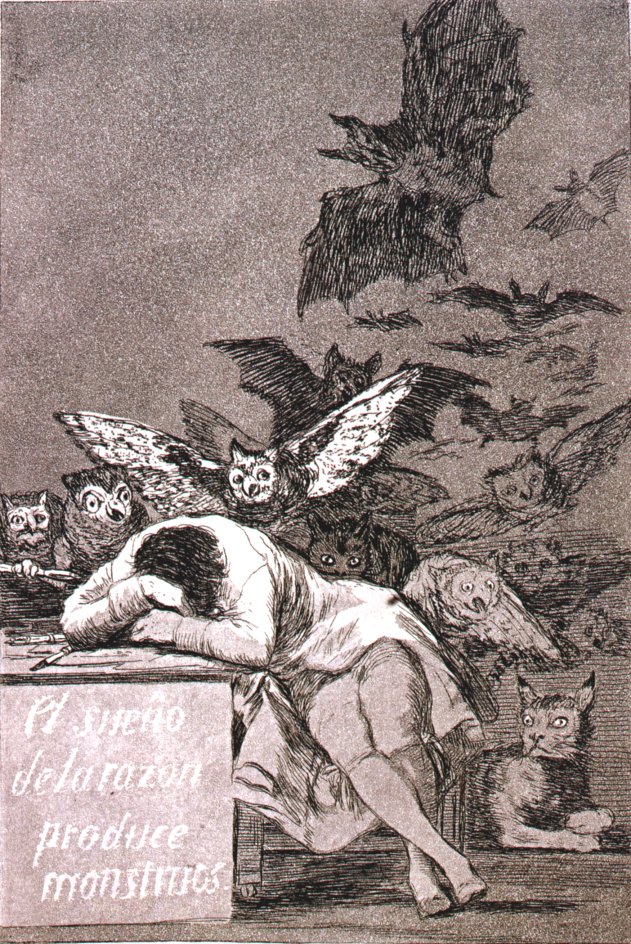 1746
Born March 30 in Fuendetodos.
1760
Apprentice to local painter Jose Luzan. First and lasting influence.
1770
After a second rejection from the royal academy in 1766, Goya travelled to Italia.
1775
Marriage to Josefa Bayeu, sister of Francisco and Ramon Bayeu, established painters.
1786
Appointed painter for the King. Promoted to court painter in 1789 and first court painter in 1799.
1792
Affected by an unknown yet serious disease. Complete deafness resulted.
1808
Beginning of invasion of Spain by Napoleon. Emergence of "Los desastres de la guerra" and "2 Mayo" and "3 Mayo".
1819
Buys house outside Madrid, "Quinta del Sordo" (coincidence). Creates 14 murals ("black").
1824
Goes into voluntary exile in France.
1828
Passes away on 16 April in Bordeaux.