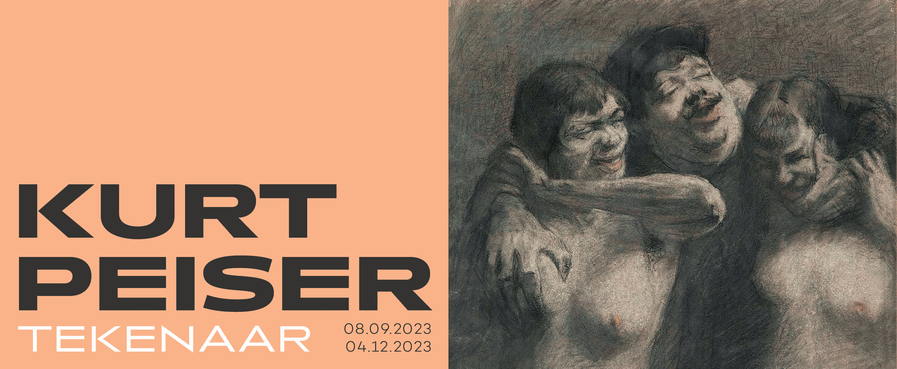 GRAPHICS IN ANTWERP
Antwerp, as the location of the city's first museum dedicated exclusively to graphics, was deliberately chosen. After all, the city is not only a hub in the north-south axis, it is also a contemporary centre of culture. Furthermore, there has been a tradition of printmaking in Antwerp for centuries. Artists like Pieter Breugel the Elder and his descendants, but also the printers Christoffel Plantijn and Jan Moretus bear witness to this. Printmaking provided the opportunity to use art to convey a message, with or without a critical undertone. In particular, the extensive and unique collection of Museum De Reede includes work by three masters of graphic art:
Francisco Goya, Félicien Rops and Edvard Munch.
THE COLLECTION
The collection consists of works on paper: lithographs, engravings, etchings, wood prints, and drawings by more than a dozen artists from seven countries on three continents and spans five centuries from the 17th to the 21st. At the heart of the collection are some 150 works by three of the greatest engravers of all time. Three artists each target humans. Francisco Goya and Félicien Rops the fellow man, dissecting society, Edvard Munch himself, turning inside out.
COMMITMENT TO MUSEUM DE REEDE
Museum De Reede is happy to enlist the help of art lovers on a volunteer basis for tasks such as reception, supervision, tour, research, library, and archive. Besides experiencing satisfaction, modest remuneration will be available.

Interested parties please refer to the contact page.
RATES
| Prices (p.p.) | Entrance | Entrance ≥ 10 pers. |
| --- | --- | --- |
| Up to 13 years | free | free |
| 13 to 18 years | € 3,- | € 2,- |
| From 18 years | € 15,- | € 13,- |
| Student | € 5,- | - |
| Teacher | € 10,- | - |
| Disabled person | € 10,- | - |
| Assisting disabled person | € 0,- | - |
| | | |
| Prices (p.p.) | Entrance | More info |
| Antwerp City Card | Free | Visit Antwerp |
| Museumpas | Free | Museum Pass |