ARTISTS
Museum de Reede has the works of a dozen artists from seven countries on three continents and spans five centuries from the 17th to the 21st. At the heart of the collection are some 150 works by three of the greatest engravers of all time. Three artists each target humans.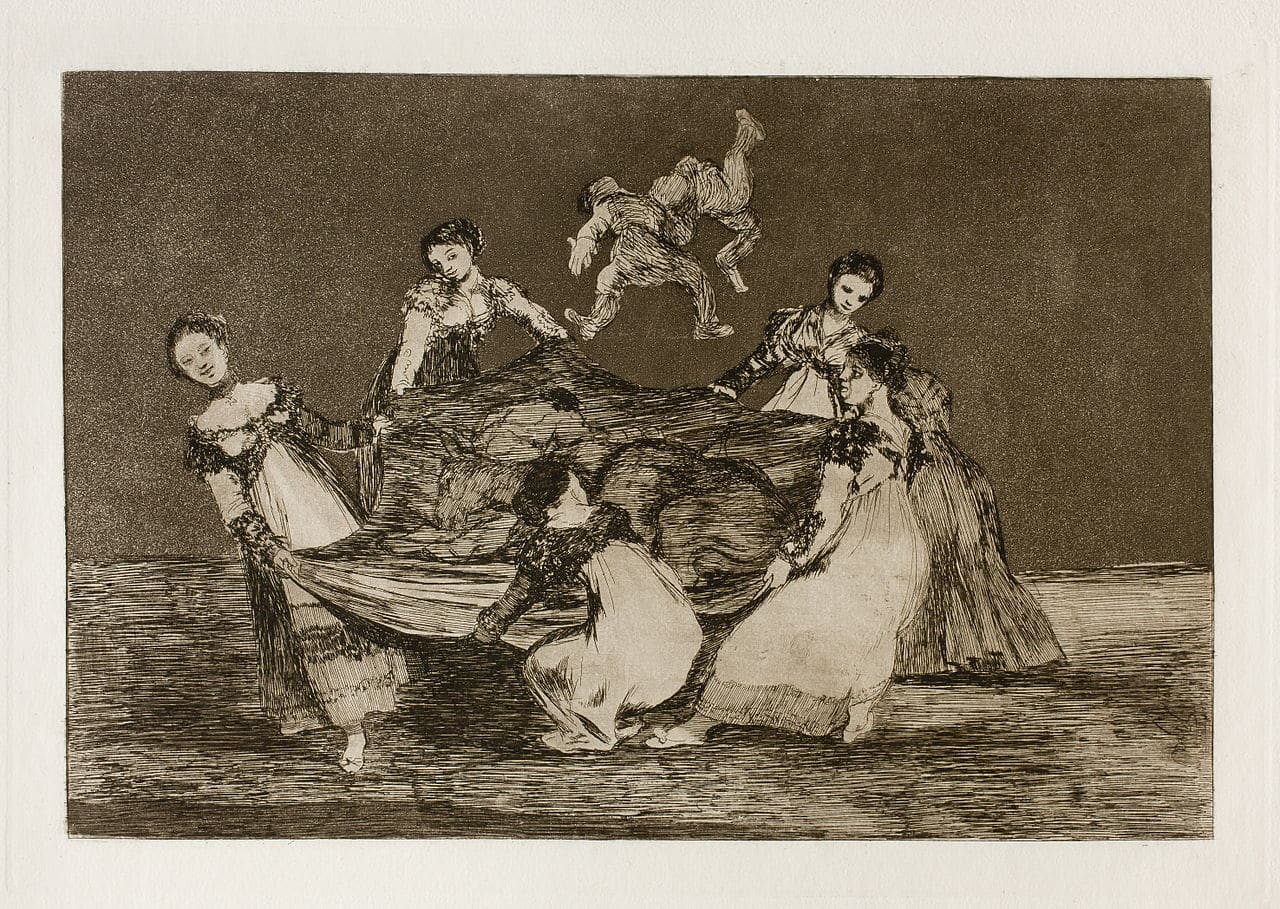 Fransisco Goya
Of Goya's work, there is the complete series of the 'Caprichos'; The series has the follies of man as its subject, not sparing the clergy either. The critical nature of the 'Caprichos' forced Goya to withdraw the series from the sale, fearing persecution by the Inquisition, which has already brought so many freethinkers here to the north.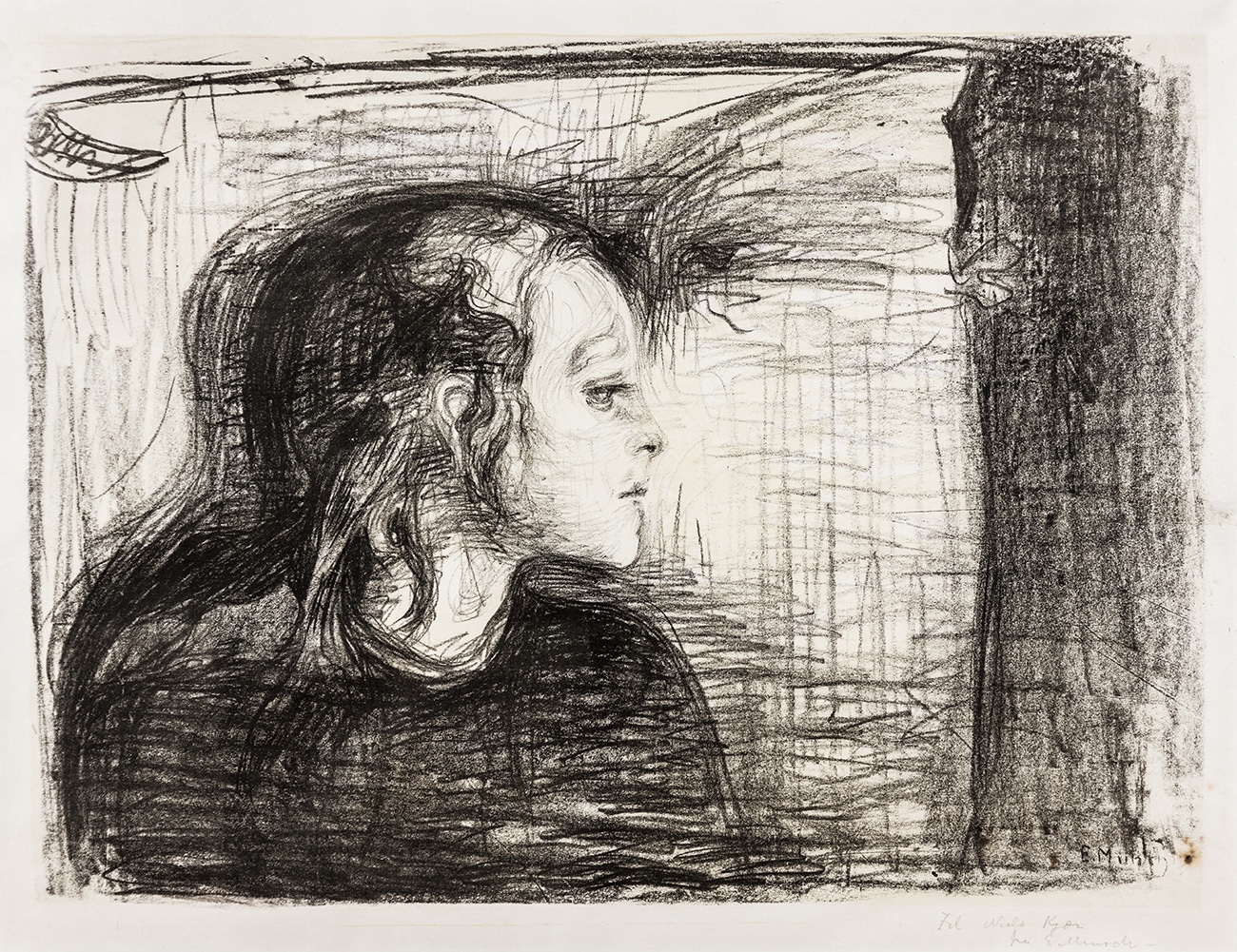 Edvard Munch
In 1885, the young twenty-something Edvard Munch stepped off the boat in Antwerp on his way to Paris. It was his very first foreign experience. It was the time of the World's Fair, where not only technical marvels were on display but also the work of the European avant-garde. Ten years later, he had focused heavily on graphic art. Many of his greatest works, lithographs, date from the years before the turn of the century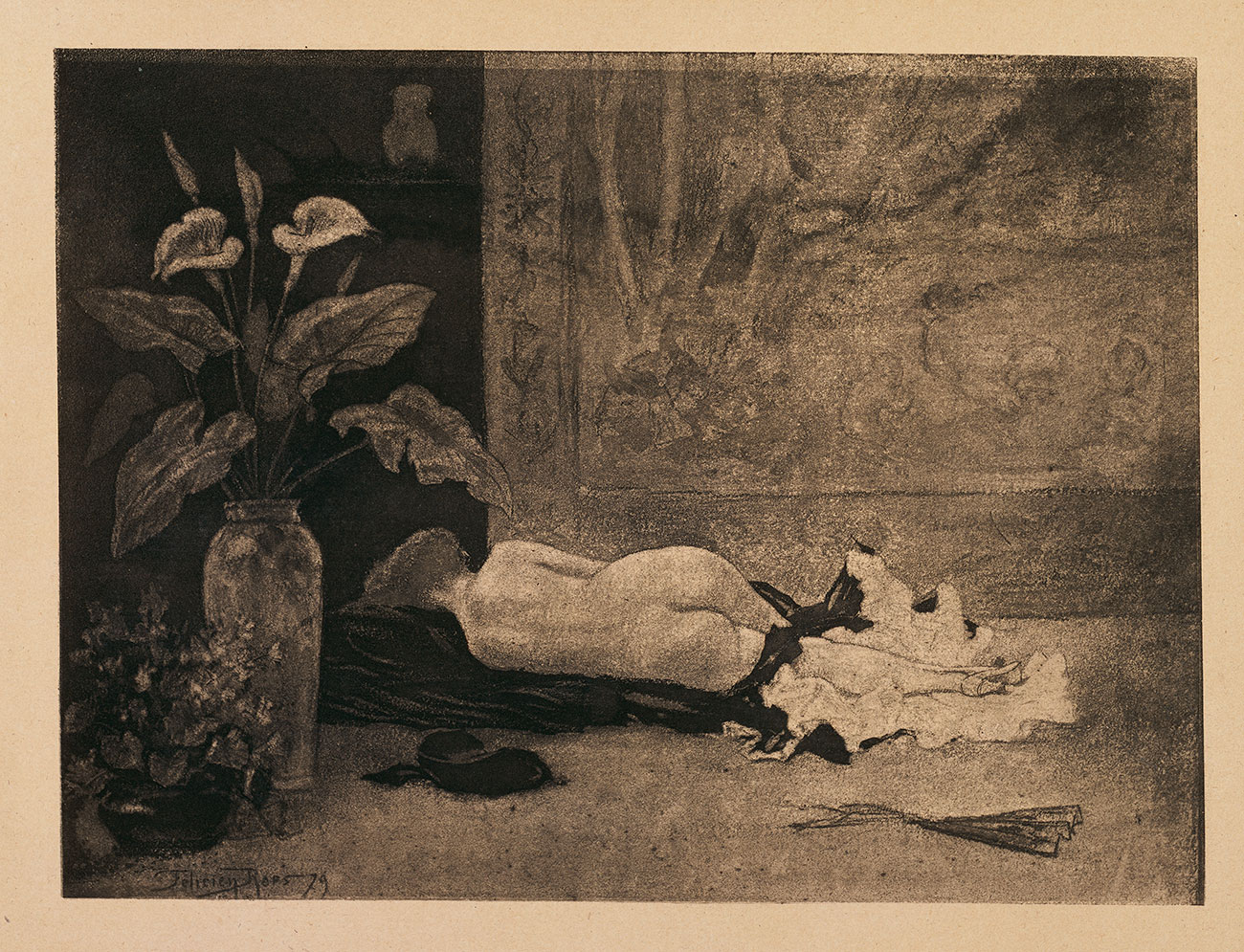 Félicien Rops
Some 30 works by Félicien Rops span the breadth of his oeuvre. Beginning his career as an illustrator for the self-founded publication Uylenspiegel, Félicien Rops published artistic, political and social caricatures in lithography. Like Goya, Rops defended free speech and fought against the moral rigidity of the bourgeoisie and the clergy. He cherished his obscurity and did not want to be famous.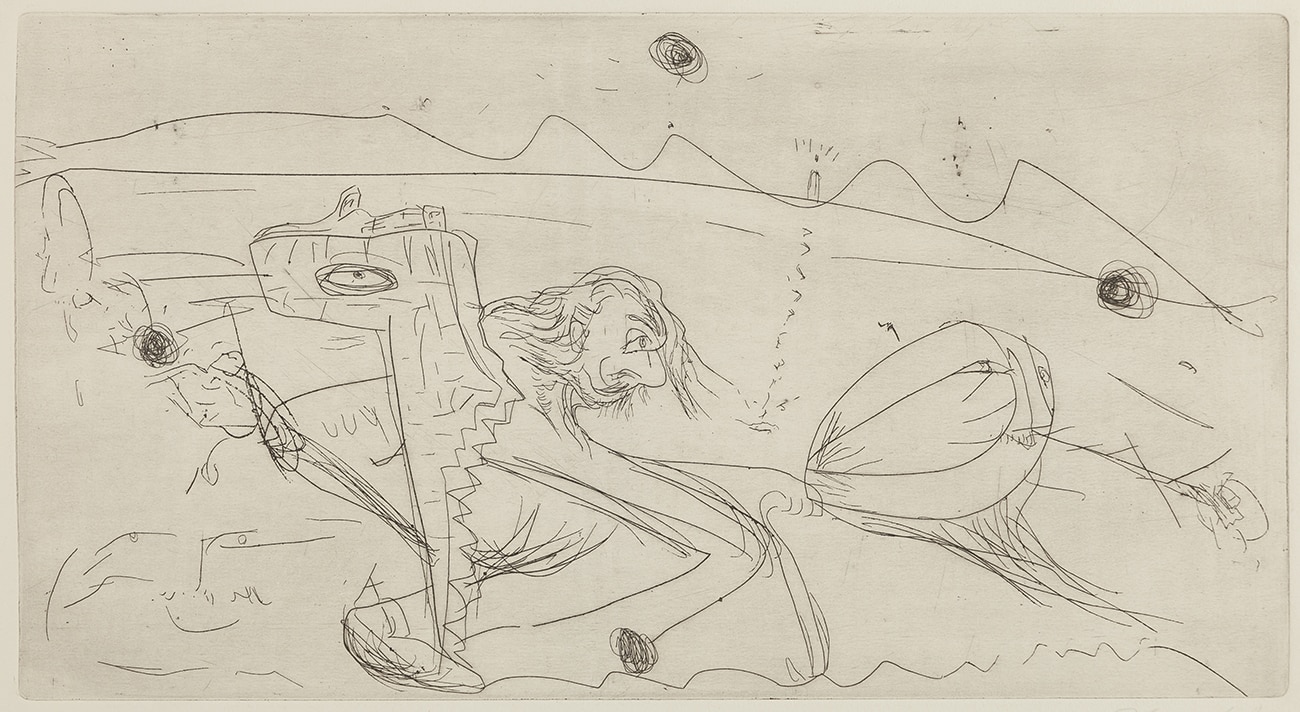 Fred Bervoets
Usually works in series in which related, often wild motifs appear and take on a life of their own. Creates haunting self-portraits and increasingly appears as a figure in his own work, often put down mercilessly and without frills.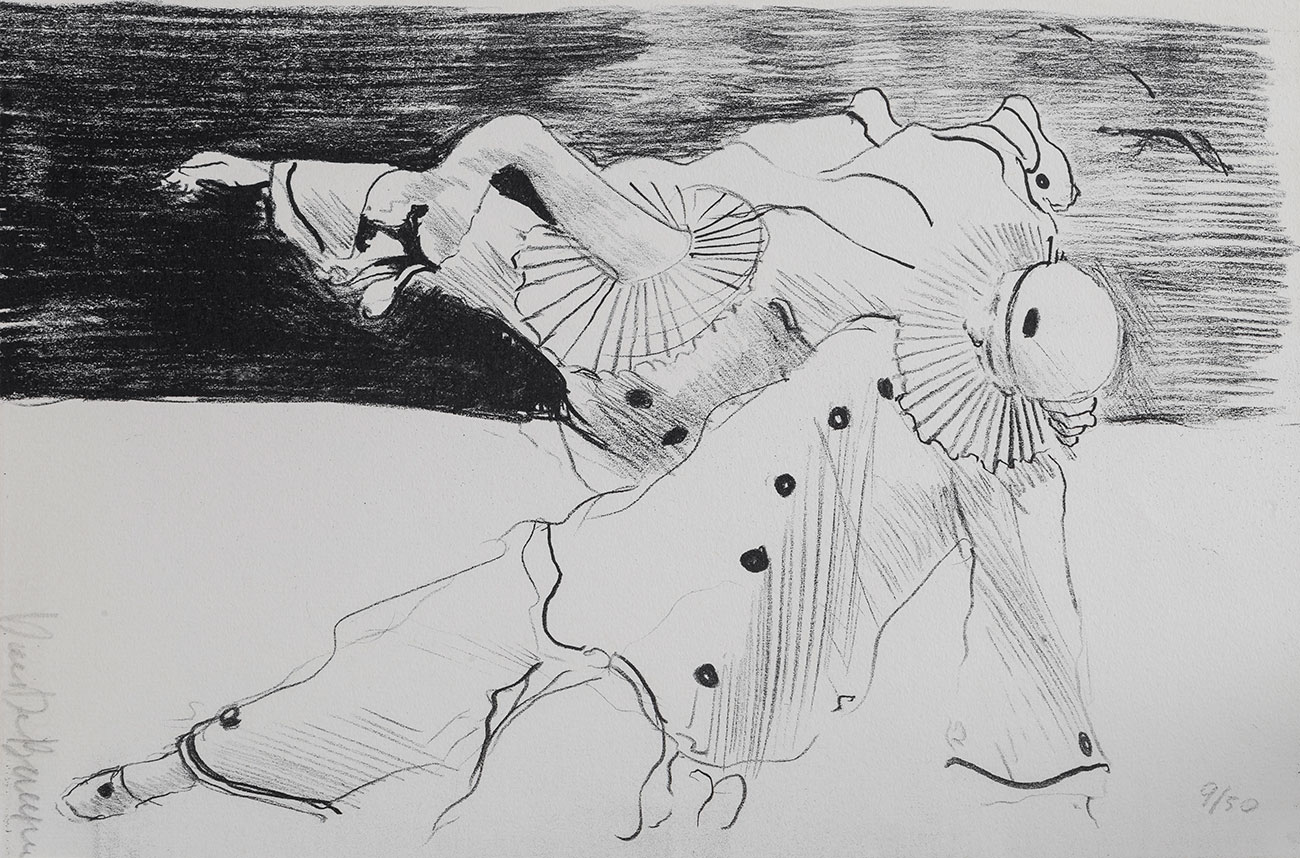 Dees de Bruyne
With a painting like The Friends of Children, De Bruyne shows himself to be a social seismographer: five 'powerful people of the earth' (prelates, politicians, businessmen) maltreat naked children over a luxuriously laid table.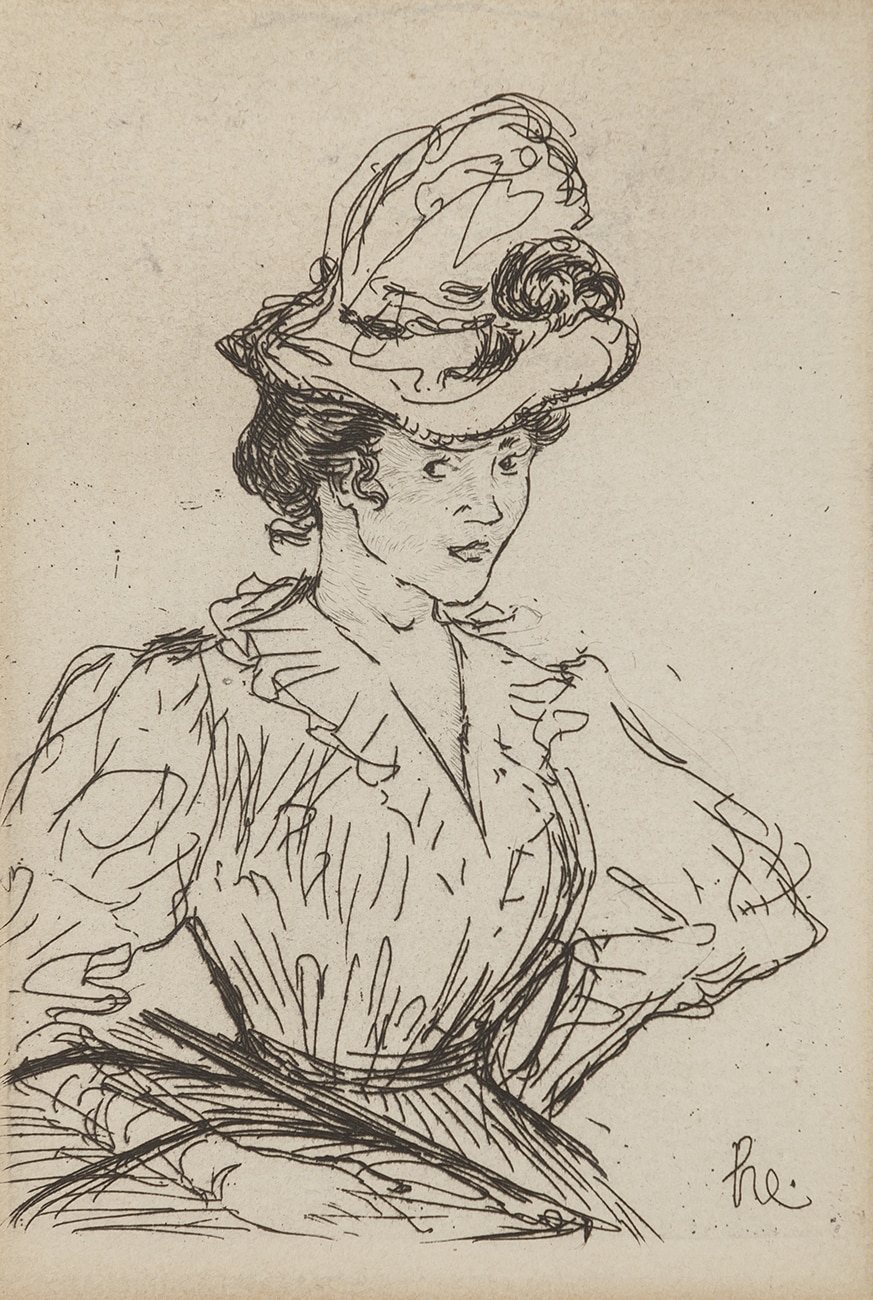 Henri Evenepoel
Besides subtle portraits and urban scenes, Evenepoel also makes caricatures, etchings and designs for posters, hoping to make money from them. Indeed, the little capital he inherited from his mother - managed by his father - is rapidly melting away.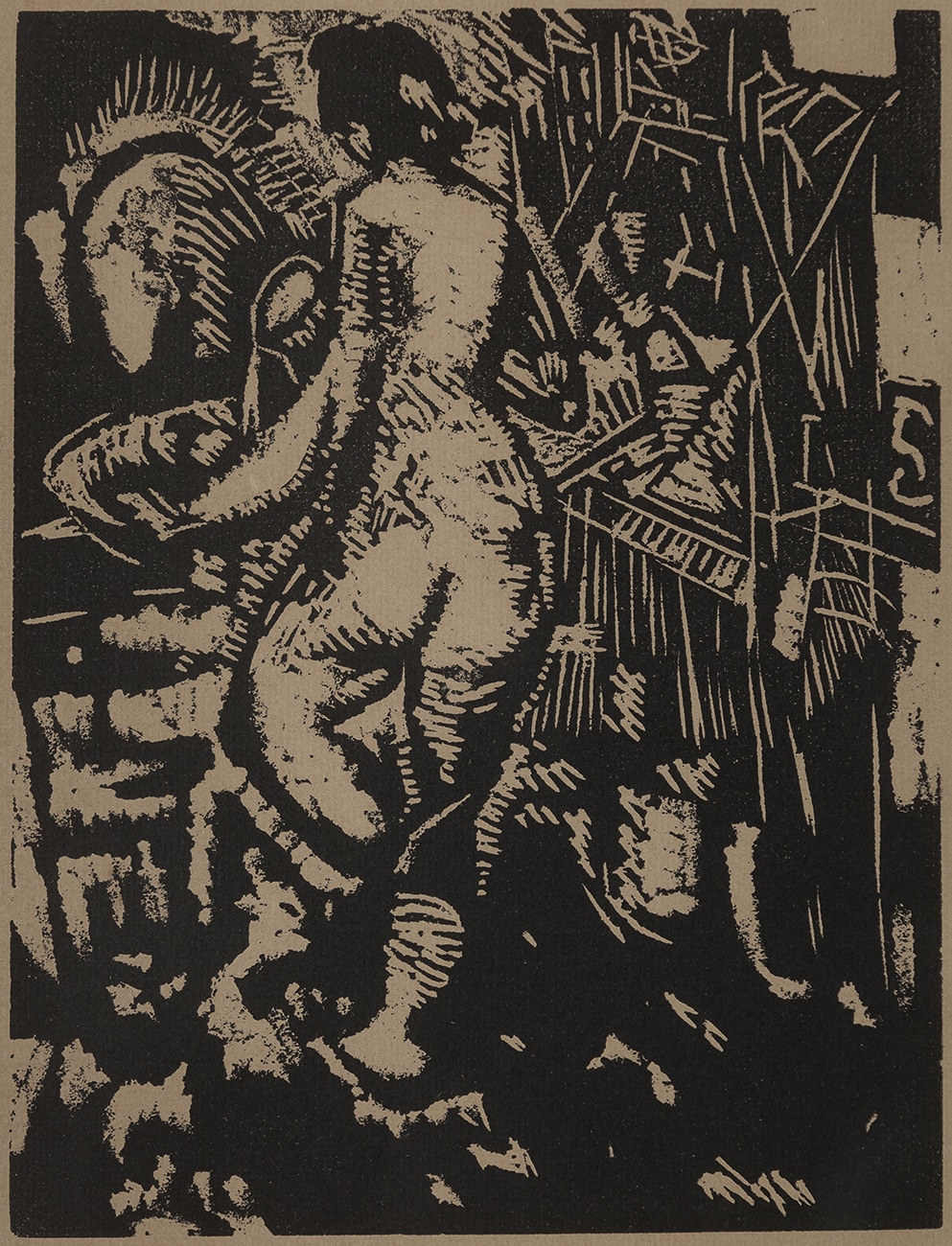 Floris Jespers
Antwerp painter on his way from figuration to abstraction. Becomes famous, among others, for his 'églomisés', behind-glass paintings on the theme of clowns.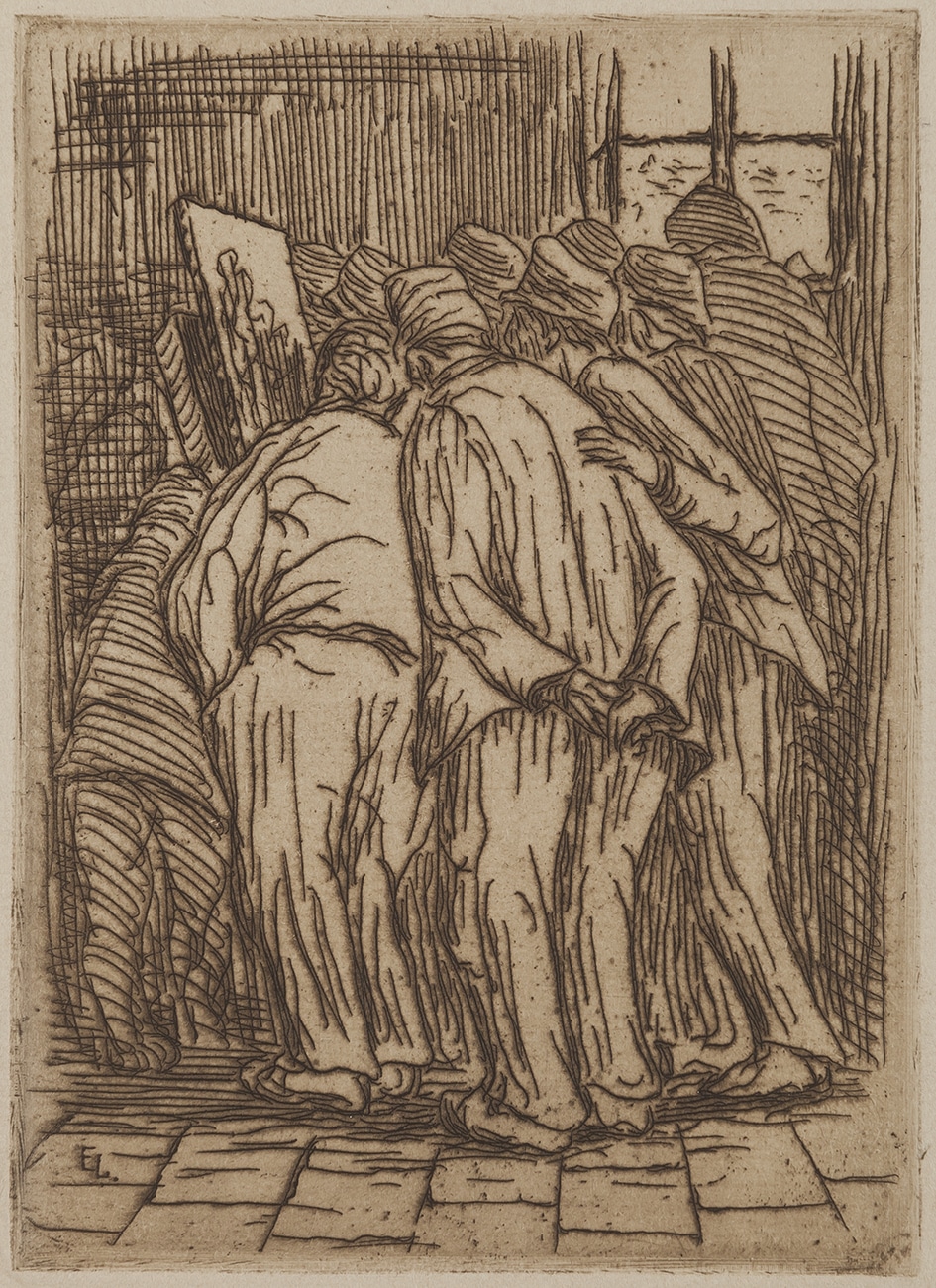 Eugène Laermans
Undergoes the influence of Rops, Baudelaire and decadent and symbolist literature. Later, he goes on to depict human misery: striking workers, protesting peasants, emigrants and vagrants... often in large groups of silent people on the move.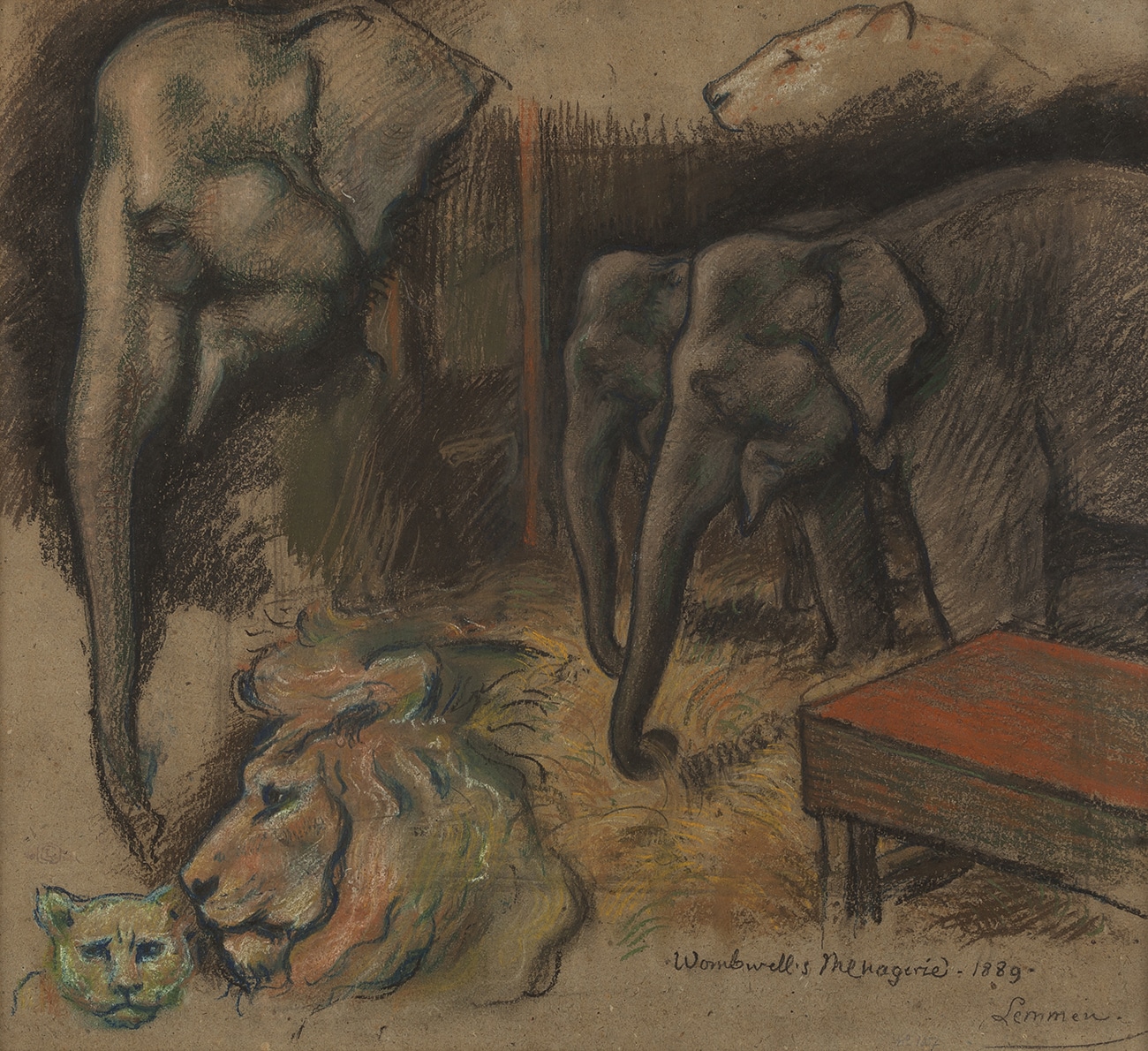 Georges Lemmen
Belgian neo-impressionist painter and graphic designer from the influence of Les Vingt and La Libre Esthétique.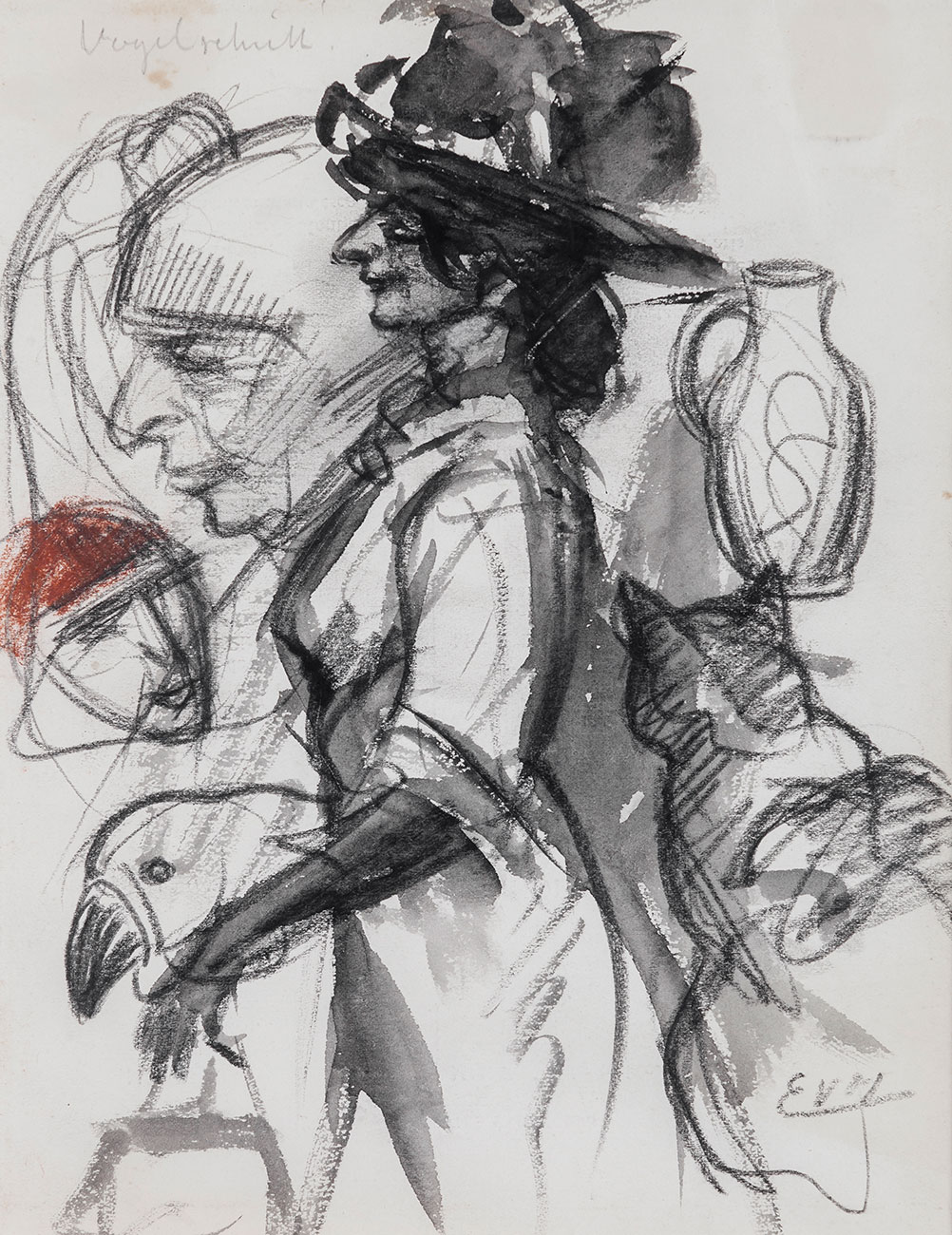 Eugeen van Mieghem
Few Belgian artists display such close ties to their hometown as Eugeen Van Mieghem (1875-1930).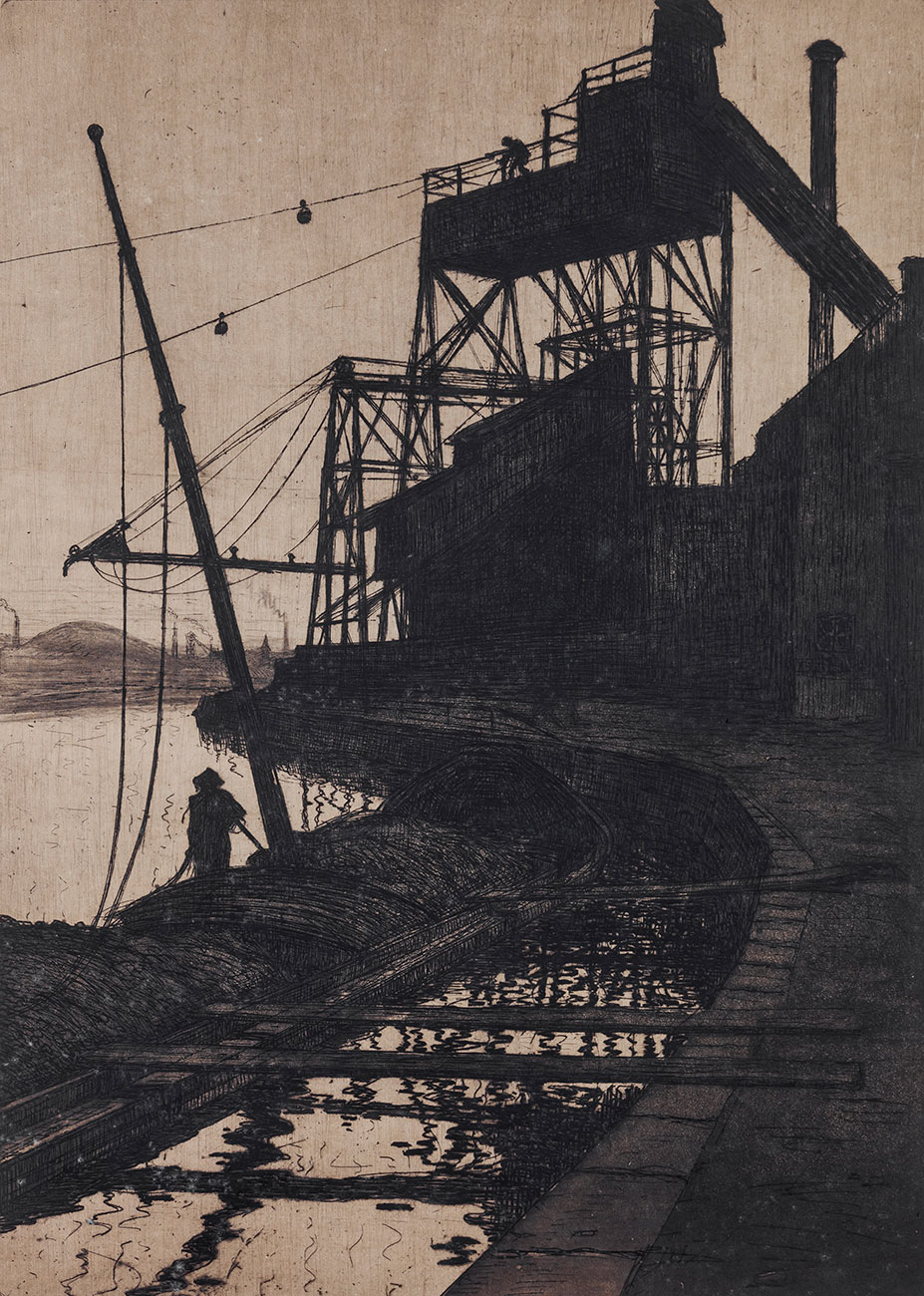 Pierre Paulus
Expressionist who made his name with dark and oppressive scenes centering on labour in coal mines and metallurgy.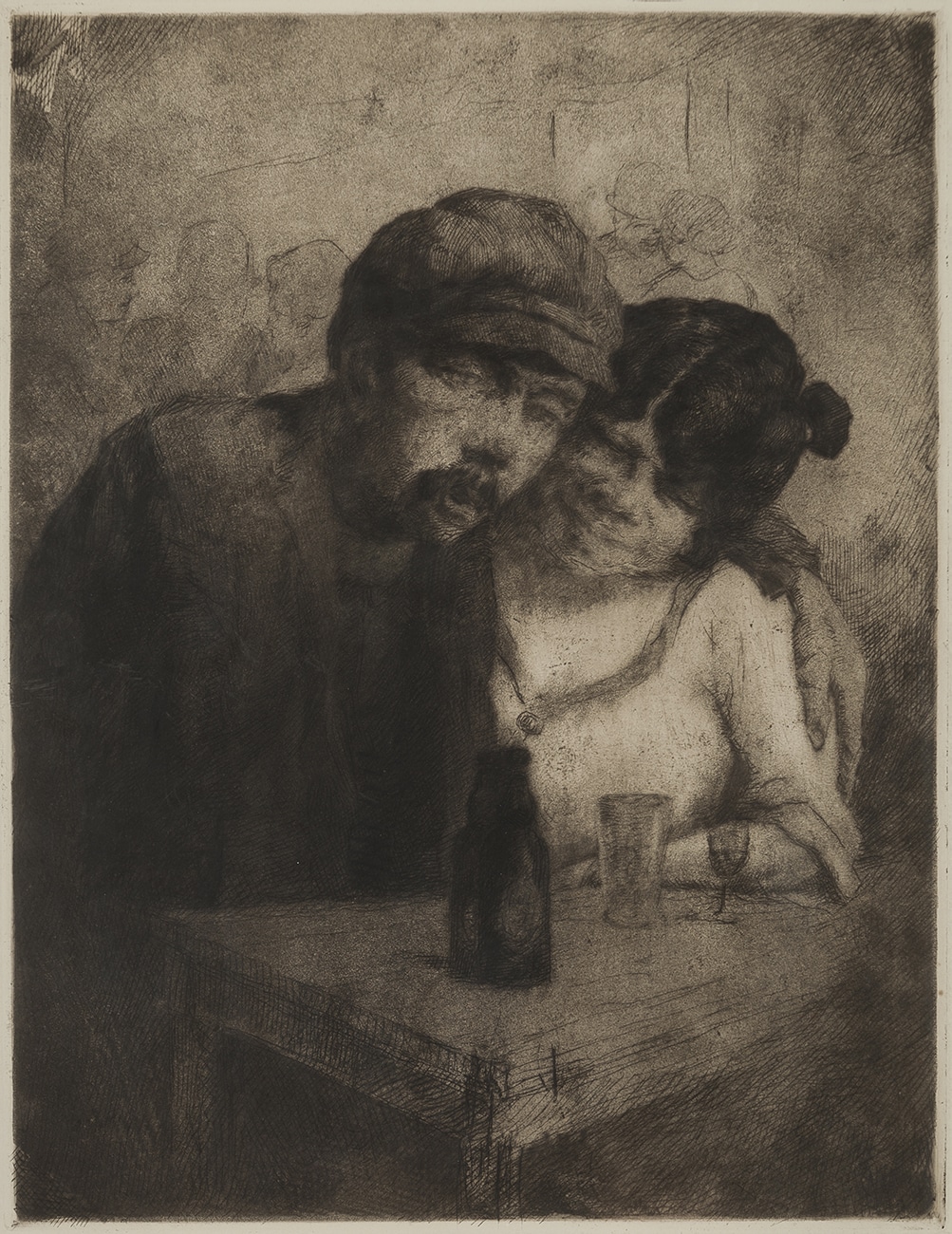 Kurt Peiser
Painter, draughtsman, lithographer, and etcher (over 350 etchings and lithos). Realist with impressionist and expressionist touches.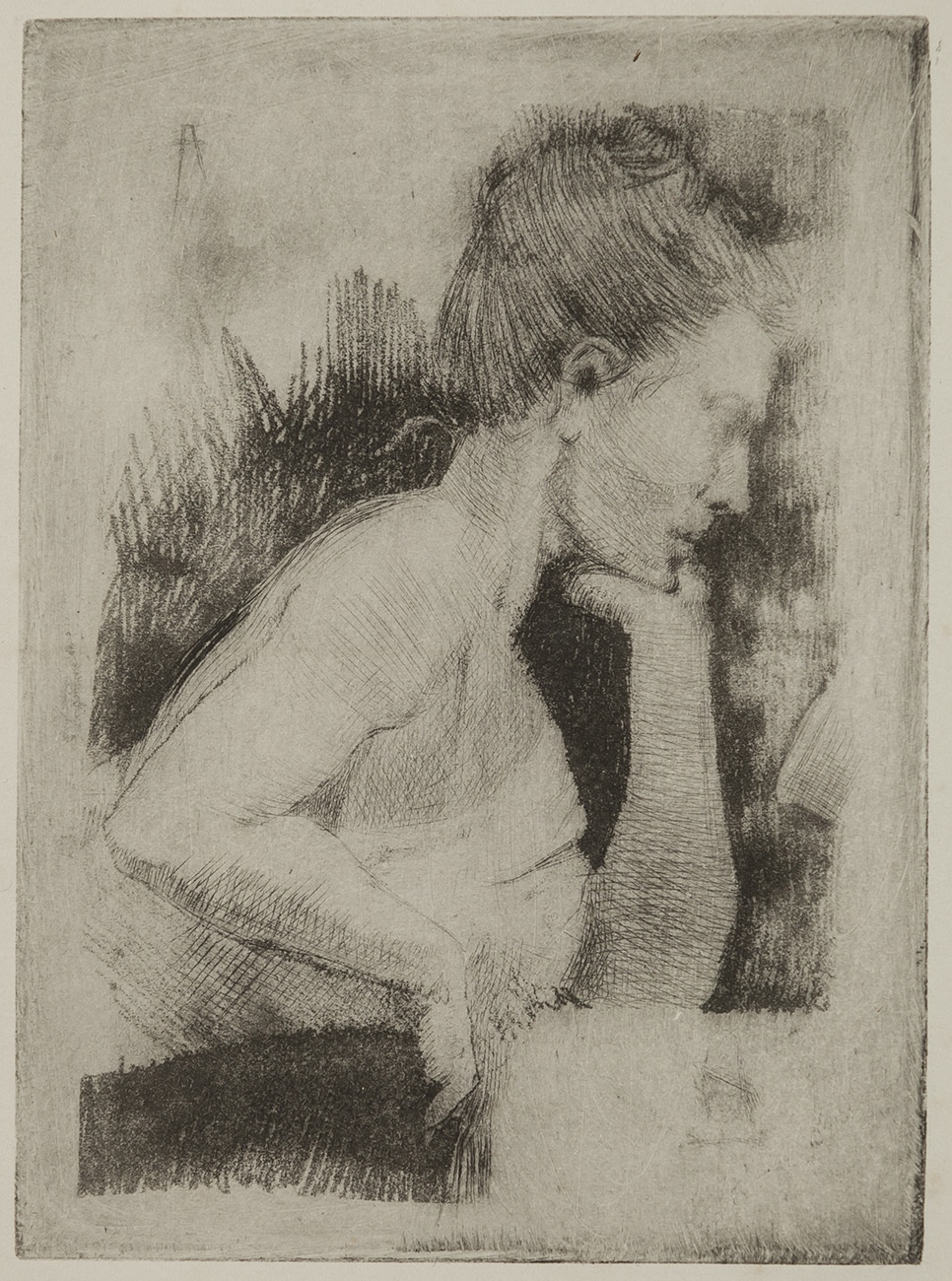 Armand Rassenfosse
Makes his name with drawings of young women working in the coal industry, but equally realizes mundane portraits, nude studies, and dance scenes.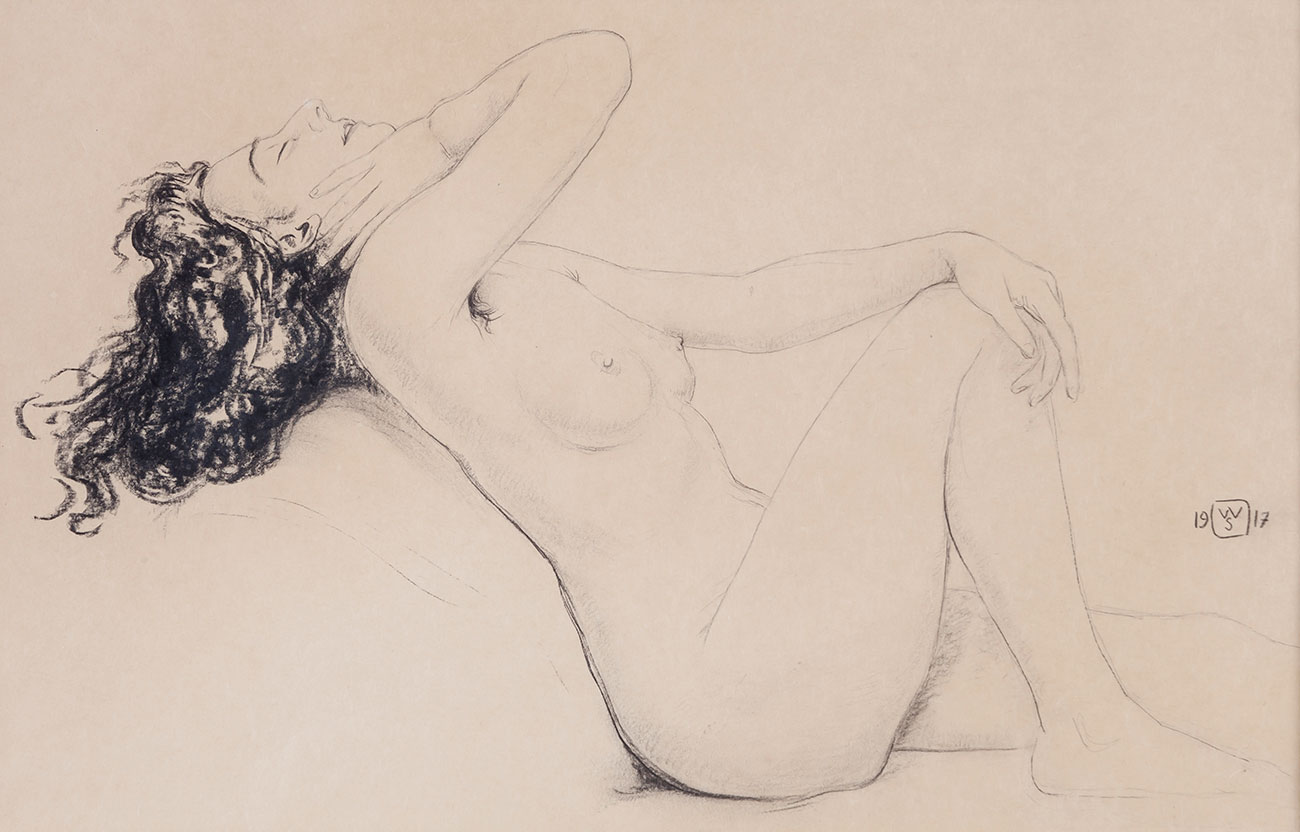 Walter Sauer
Because of his poor health, Sauer gradually switches to drawing. An important basic motif is the (female) nude.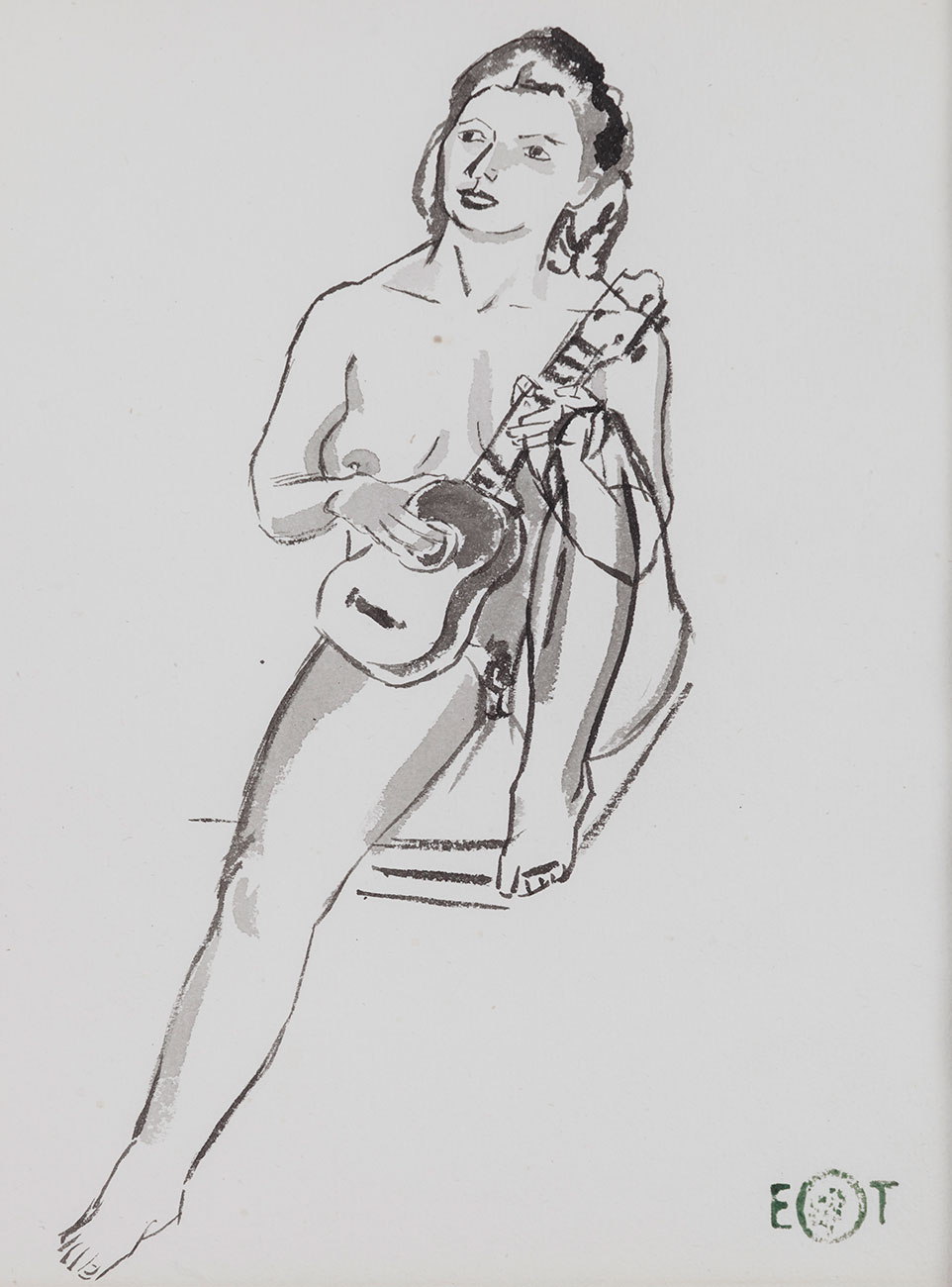 Edgard Tytgat
Brussels Expressionist painter, woodcarver and graphic artist who was active in the circles of Brabant Fauvism.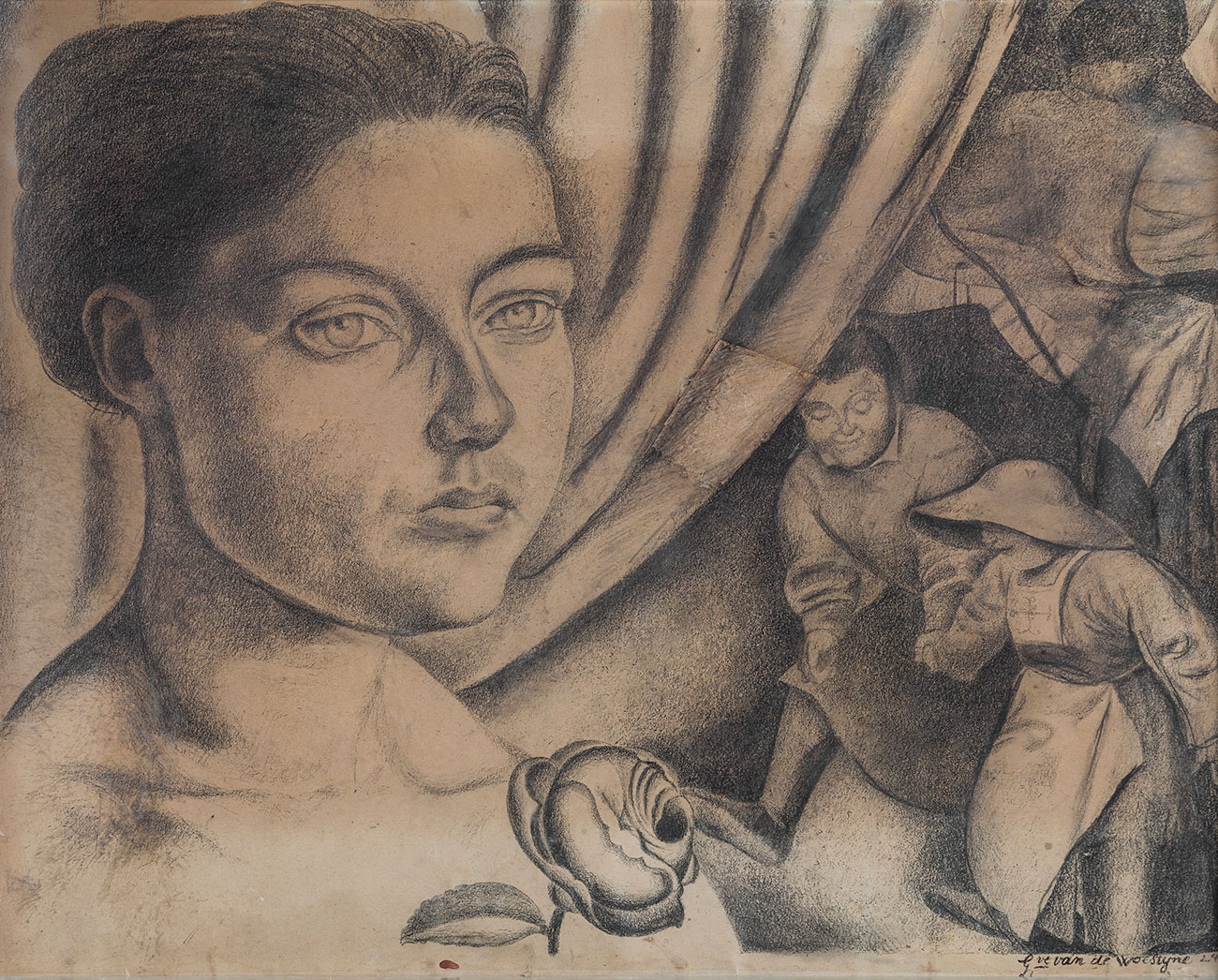 Gustave van de Woestijne
Flemish expressionist with symbolist and (neo-)realist traits. Develops an idiosyncratic formal language in which he strongly simplifies reality and molds it to his will, with a tendency towards caricature.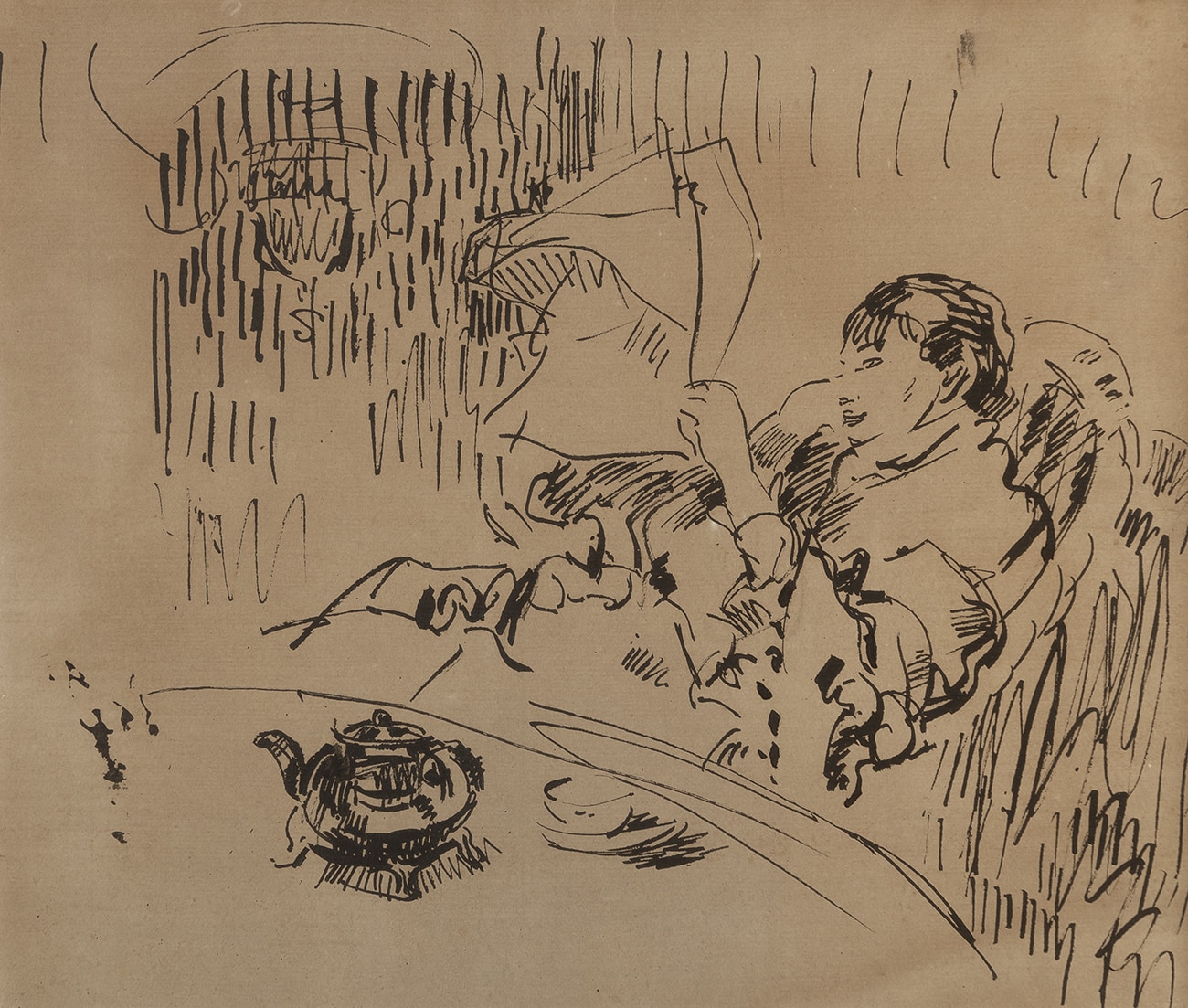 Rik Wouters
Sculptor, painter, draughtsman, and etcher. Made many watercolors. After art training in Mechelen, he went to the Brussels Academy, where he met his muse and model Nel Duerinckx, and painter Edgar Tytgat, among others.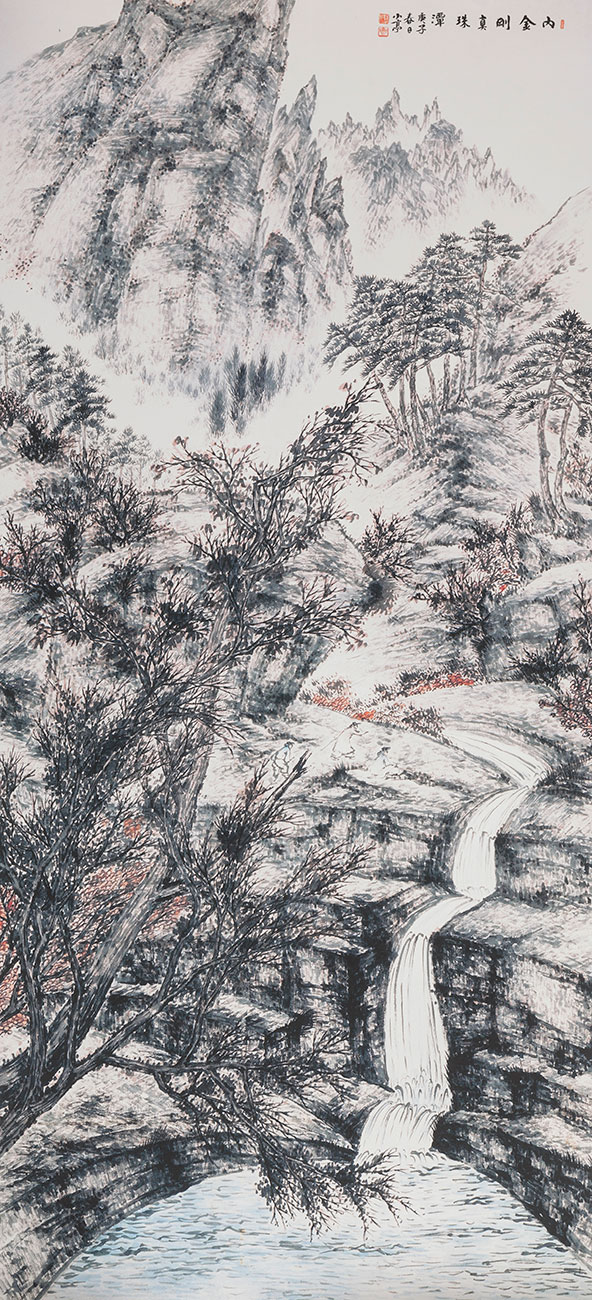 Byeon Kwan-sik
Starts devoting himself to "art" at a young age, pottery and later traditional painting. Studies in Japan and, after returning to his homeland, throws himself into developing his own style in motif and technique.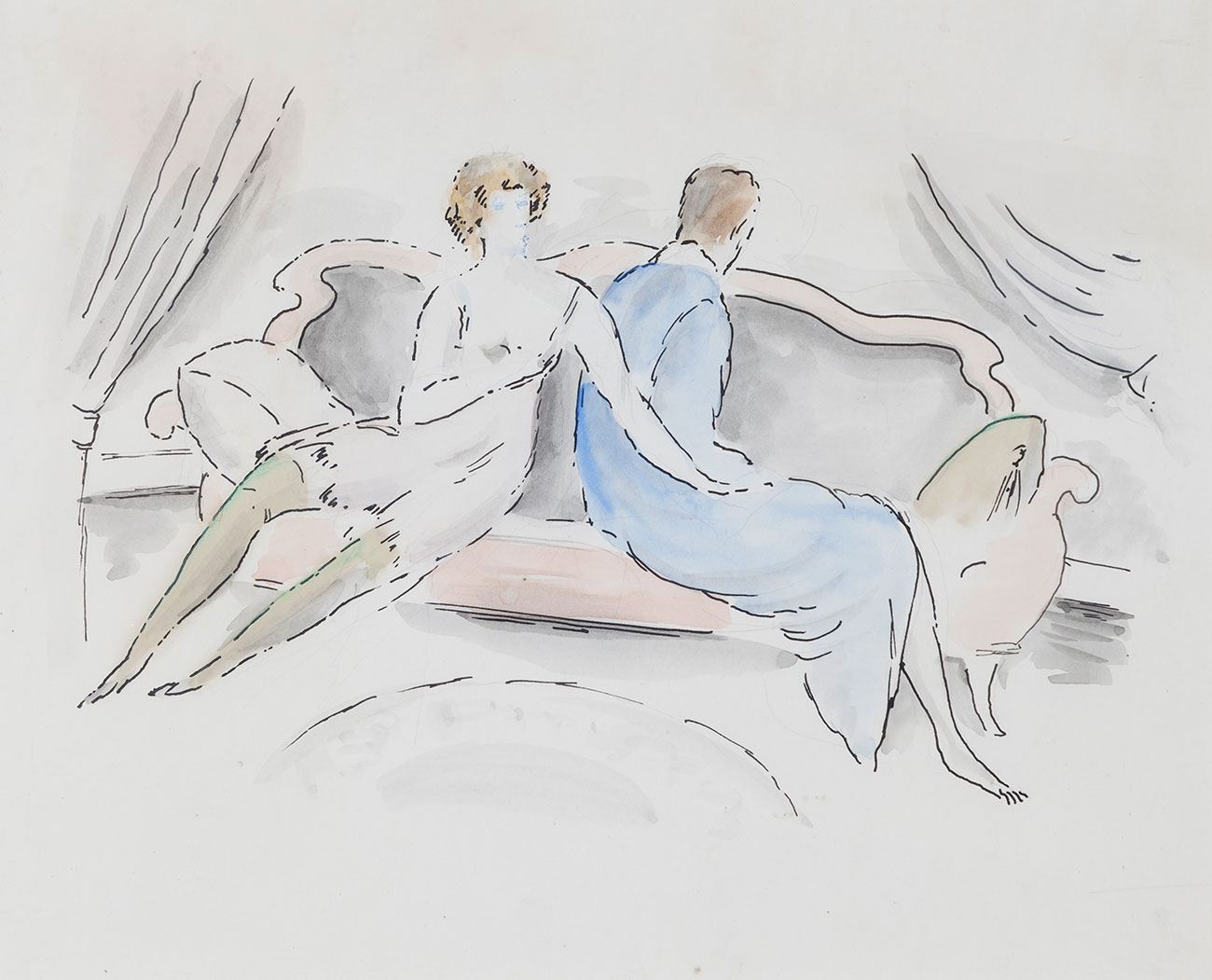 Konrad Cramer
President "Woodstock Guild of Craftsmen".
Publishes "The Third Eye" & "Photographs by Konrad Cramer".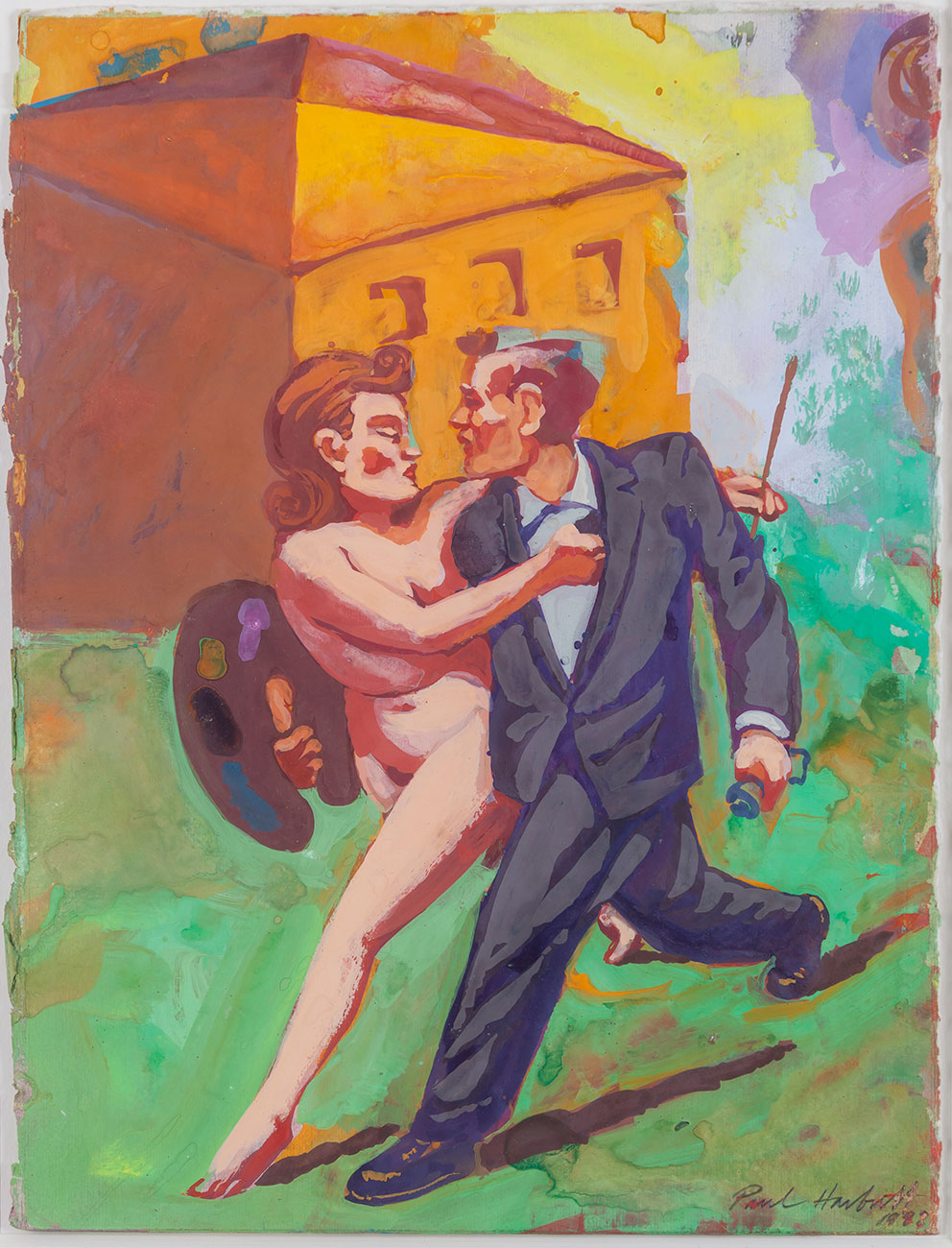 Paul Harbutt
Numerous international exhibitions.
Art professor at Cornell University in Rome.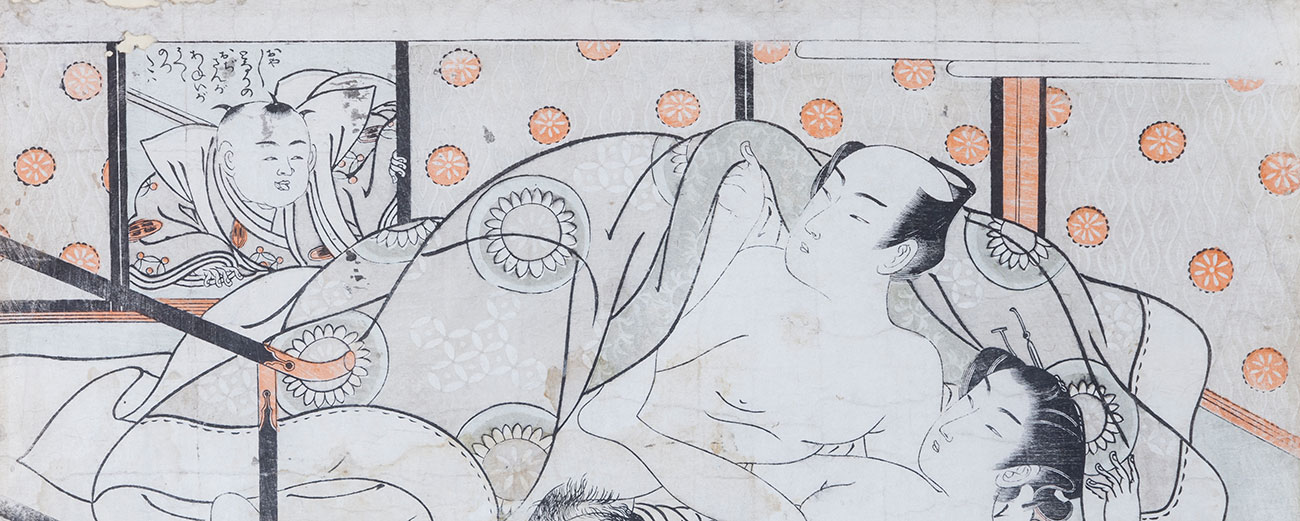 Isoda Koryusai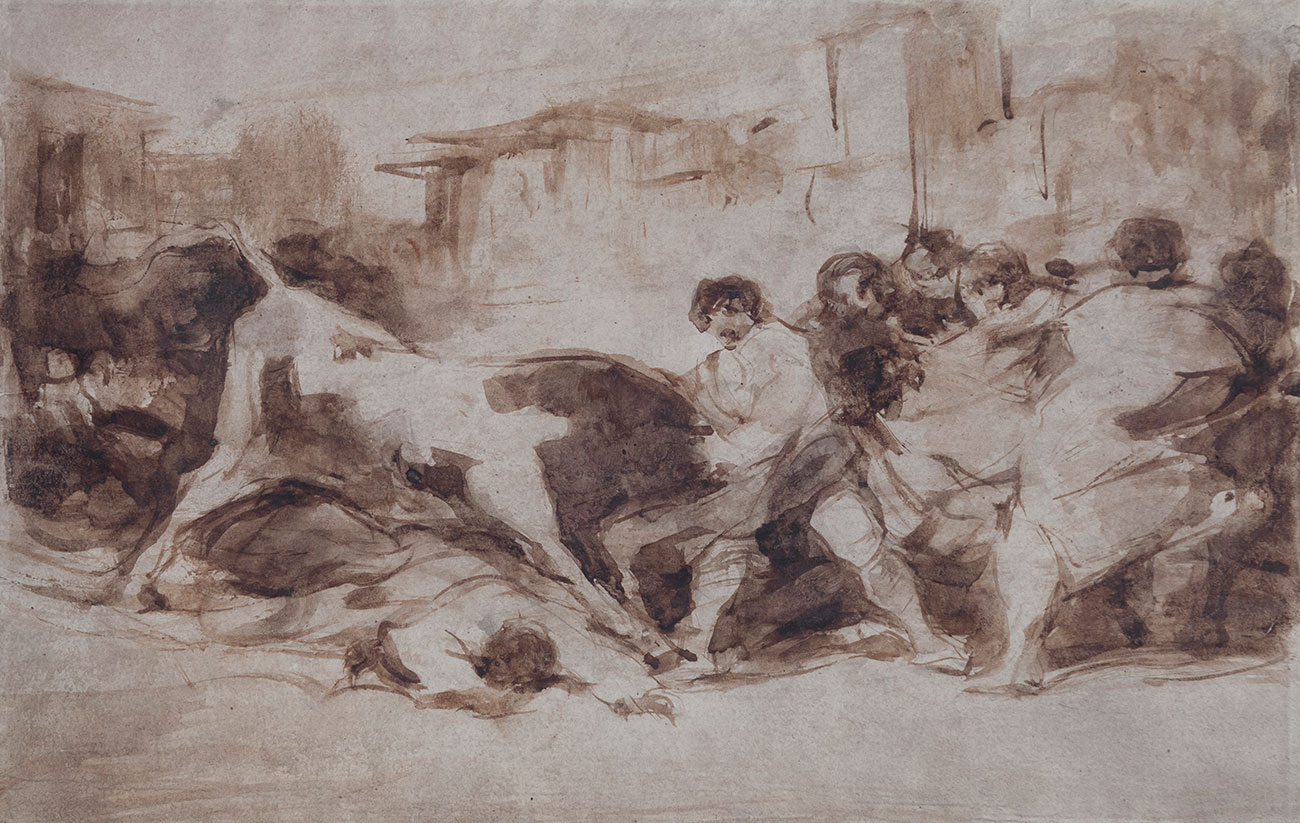 Eugenio Lucas
Is best known for his small paintings that exude the influence of Goya: war and inquisition scenes, bullfights, and folk festivals.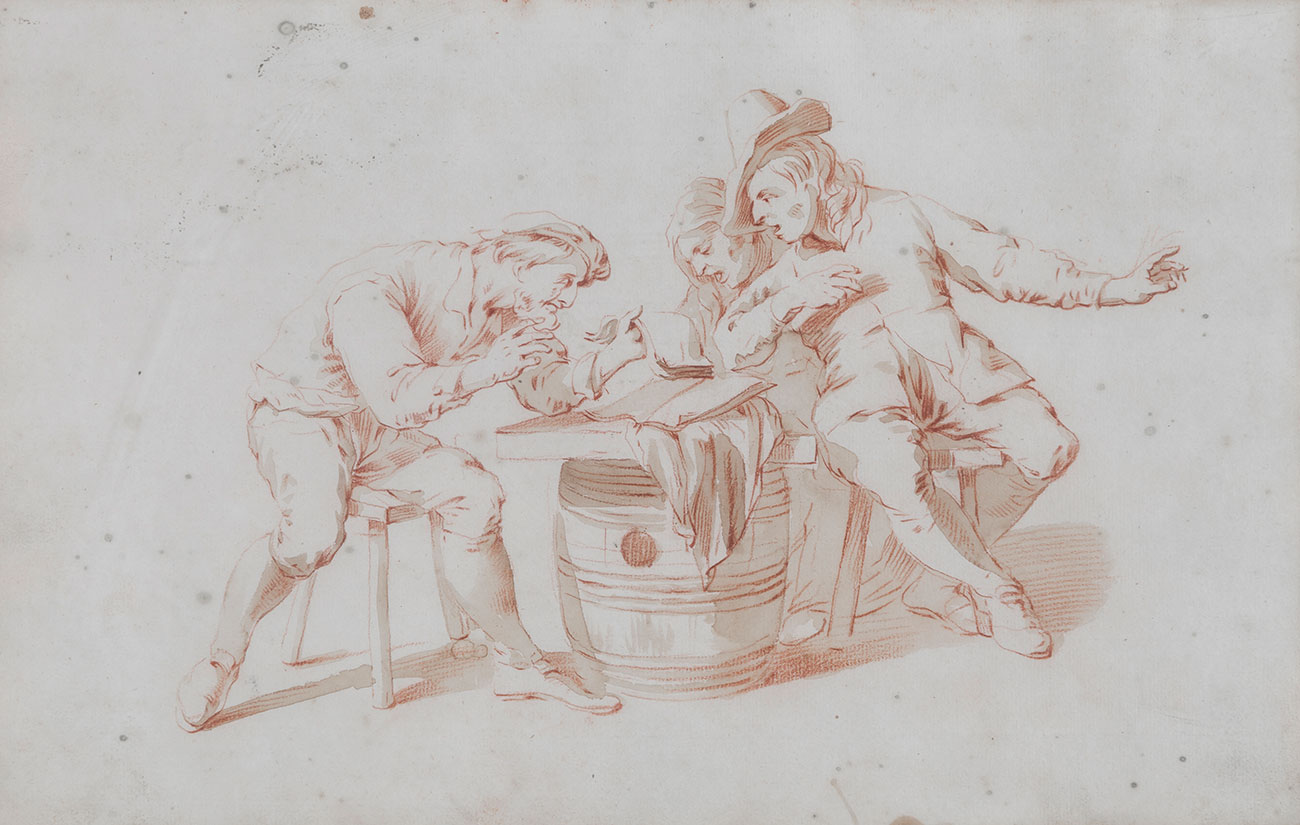 Jacob Toornvliet
Continues to paint mainly genre pieces and portraits of singles and groups.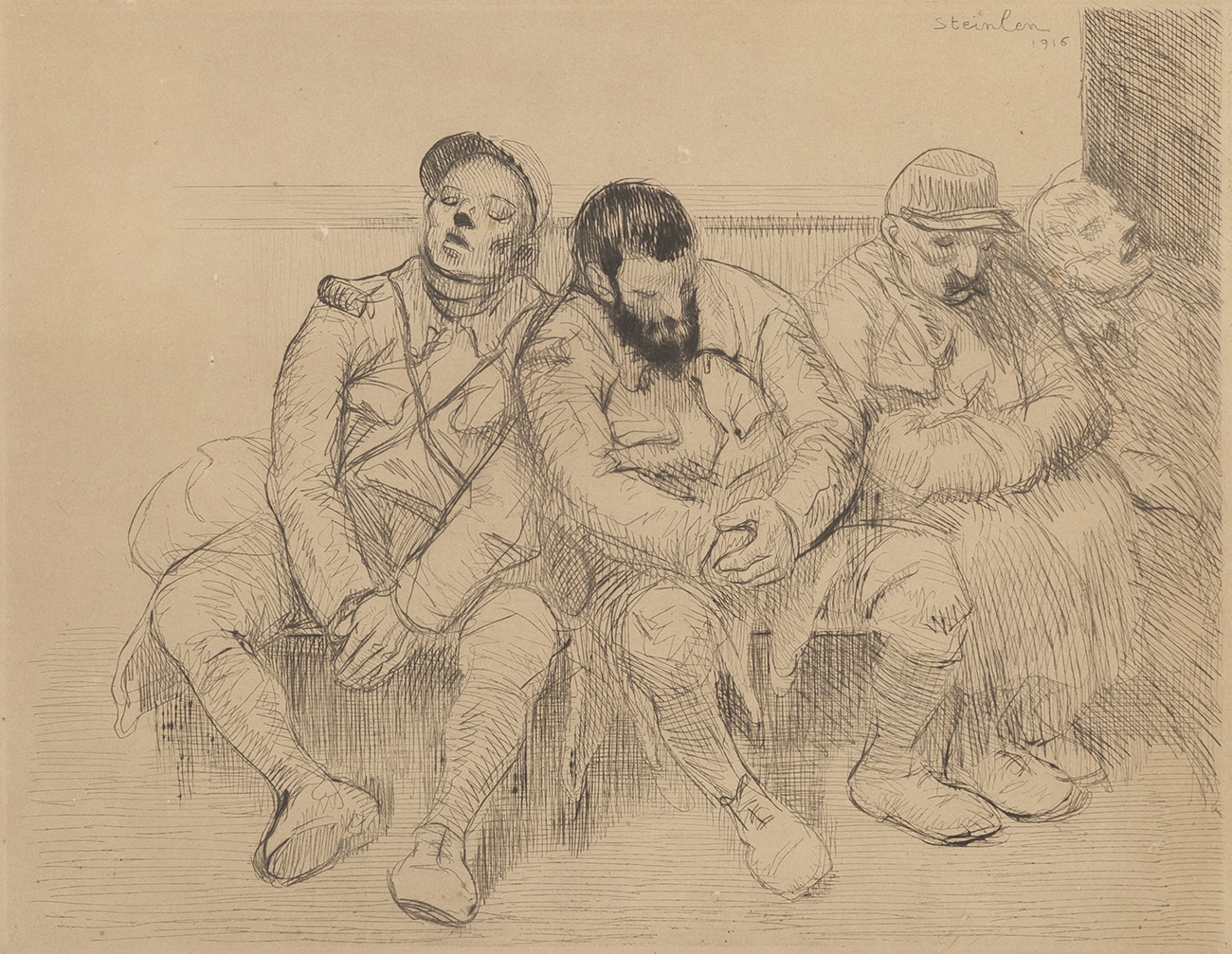 Théophile-Alexandre Steinlen
Steinlen develops his own visual language, in which animals play a leading role. The cat, in particular, is a favourite character.